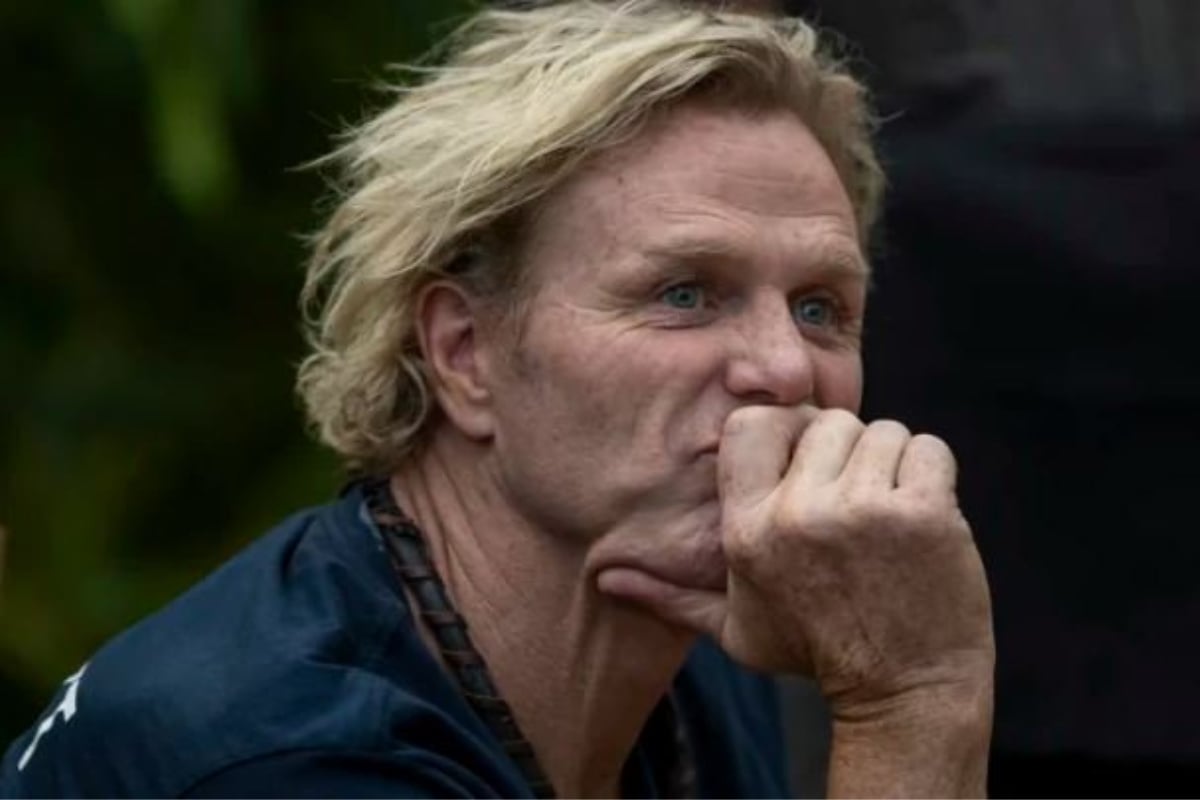 On Wednesday night's episode of I'm a Celebrity… Get Me Out of Here! AFL legend Dermott Brereton told his campmates about his close call with the 2002 Bali bombings.
Brereton and a group of mates were in Bali for a surfing trip at the time of the bombings, which killed 202 people including 88 Australians.
Brereton told his I'm A Celebrity campmates that during this trip, they made friends with a 23-year-old American girl called Karri Casner.
"We had a great time with her, she was there and had been backpacking through Asia. Lovely girl," he said. "Every night we would go to the Sari Club – and I mean every night."
On the evening of October 12, the date of the bombings, Brereton and his friends had a red-eye flight out of Bali.
They planned one last stop at the Sari Club, but their driver said he would only take them directly to the airport, otherwise he would leave their bags outside the club while they went in. Brereton and his friends decided to go straight to their flight, and said goodbye to Casner.
"We went out for dinner, took Karri with us and at about 10:30pm one of the guys said, 'We've got to go'," Brereton explained.
"We pulled up to the Sari club around quarter to or ten to 11 and said goodbye to Karri – swapped emails and whatever. We go on towards the airport, drive about 500 metres down the road, turn left at the corner, hear this kaboom and go, 'What was that?'. Nothing, then another lesser explosion."
Not realising what had happened, the group continued on to the airport to catch their flight.
Once they landed in Melbourne, media were there to tell him about the bombings and ask about his experience.