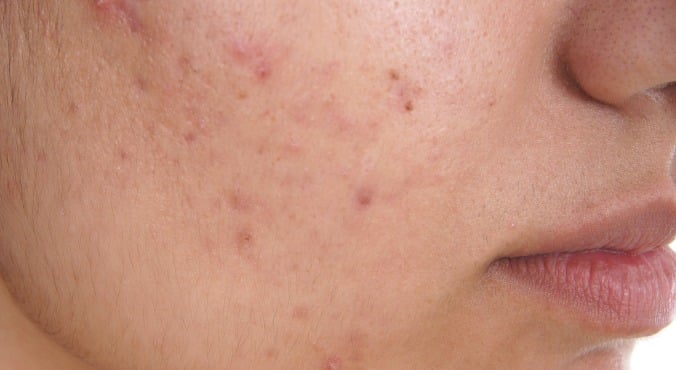 Image: iStock.
You really are what you eat. The food choices you make can play out in the condition of your skin. The people that know this better than anyone else? Dermatologists.
Giving us a peek into their own eating habits, we asked skin experts the eight foods they rarely eat for the sake of their skin.
1. Donuts.
Yes, this broke our heart too.
"One of the most common food types that can cause acne-like symptoms (increased oil flow, congestion, pustules and papules) are foods high in sugar and foods high in fats and oils," says Australian Skin Clinics National Training Manager and accredited dermal technician, Darlene O'Gara. (Watch: A super simple quinoa recipe for your lunch tomorrow. Post continues after video.)
"Some may say that chocolate and doughnuts don't affect one's skin, but the fact is that these foods are mostly made up of sugar and fat, which can be highly detrimental to your skin."
2. Rice Cakes.
Apparently rice cakes can actually cause havoc with your blood sugar levels, which hastens the formation of wrinkles.
"Your body metabolises the simple carbs in the cakes the same way it does sugar – by converting them to glucose," Valori Treloar, MD, dermatologist and author of The Clear Skin Diet told Prevention.
"Once they've been converted, they stick to wrinkle-fighting proteins like collagen and damage them."
3. Alcohol.
It may taste delicious, but it's not helping your skin, particularly if you suffer from acne.
"I'd recommend avoiding alcohol because it causes widespread disturbances to hormonal balance, which is a root cause of acne," says Managing Director of SkinB5 Judy Cheung. (Post continues after gallery.)
Delicious, delicious breakfast ideas
4. Lollies.
While everyone's skin is triggered by different foods, a common problem group is your go-to 3pm snack – lollies.