Is it because I'm not paleo, guys?
Is it because I'm not a "game changer"?
Is it because I've been here for over a year and I'm not working on any projects supporting a modernisation program across Government?
Is THAT why I don't have a work buddy?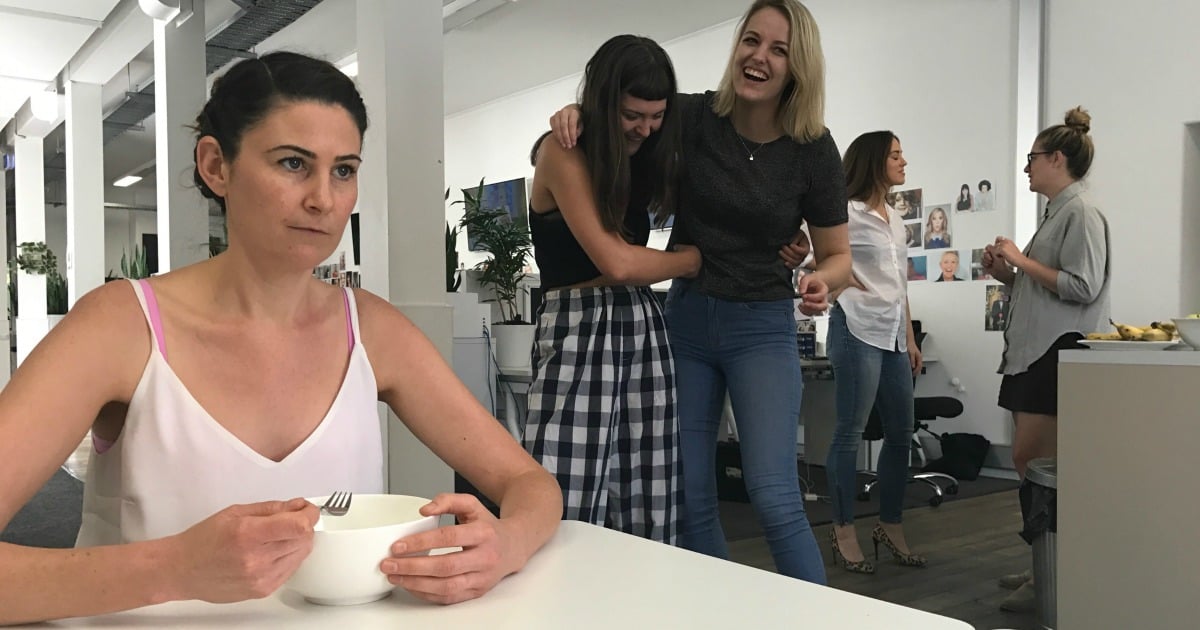 Yesterday when the Department of Finance revealed the Greatest Ever Awkward Work Video Fail In The History of Government Departments, it was widely mocked.
So widely mocked, it went viral.
And sure, it was funny.
But there was a sad reality for some.
You know that moment those two young graduates met in the corridor for their regular "buddy program" meet up?
It cut deep, guys.
It was a slap in the face for those of us without Government-sanctioned Work Buddy programs.
OH WHAT I WOULD GIVE to be able to discuss the timely objectives of a mobile and connected public service agency that balances a variety of interesting and challenging work with personal growth opportunities.
How would it FEEL to really get to the nuts and bolts of facilitating synergies? Leveraging networking opportunities with key stakeholders to improve, develop and implement draft policy in relation to reform and resource management?
And then talk for 45 taxpayer-funded minutes near the watercooler about Anthony and Nadia on Married At First Sight?
I'm FINE.
I'm FINE over here by myself.
Besides, it's more paleo pear and banana bread for me.
And I don't need you to high-five me either, in case you were wondering.
SEE:
Watch Monz try and pick up strangers on a park bench in another attempt to get buddies: