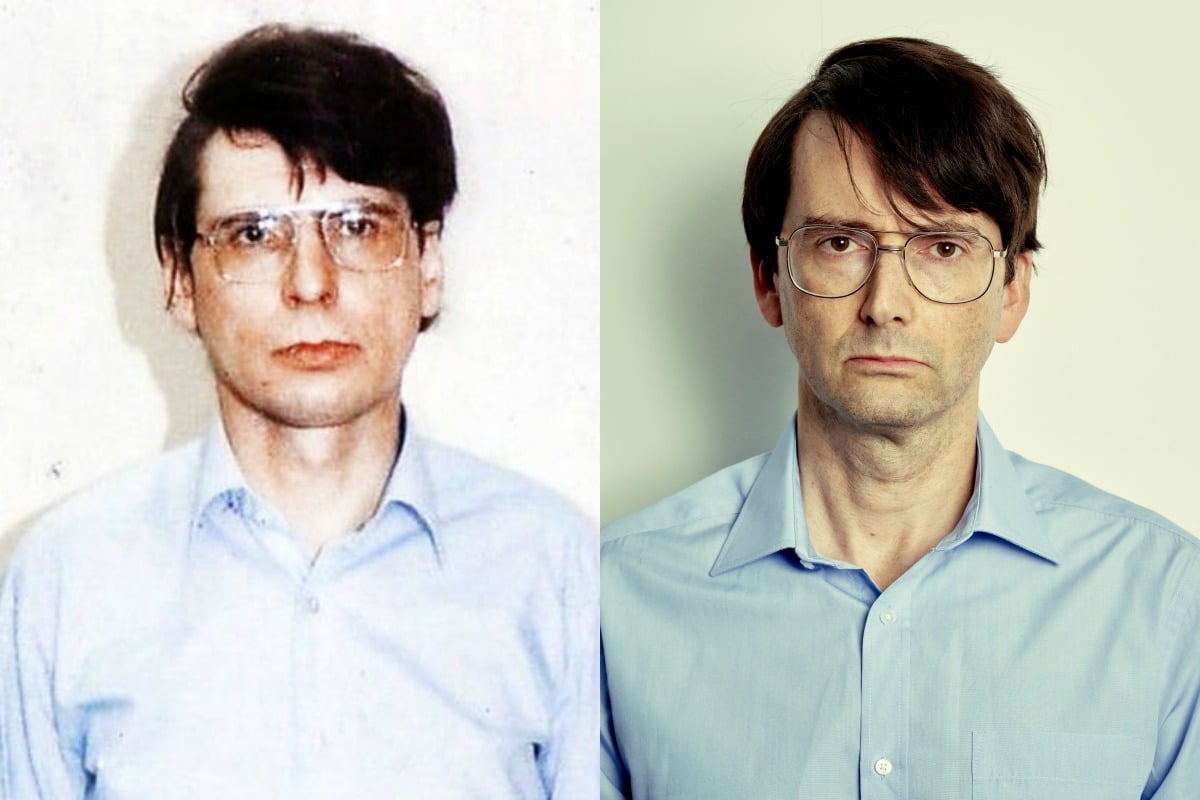 Content warning: This story contains graphic content that some readers may find upsetting.
In the final years of his life, Dennis Nilsen was obsessed with fame and notoriety.
In fact, the Scottish serial killer once boasted about being "more famous than David Beckham".
"A thought has just hit me. What have I in common with David Beckham? Answer: We are both exhibits in Madame Tussauds," Nilsen, who murdered at least 12 young men and boys between 1978 and 1983 in London, told a penpal.
"Alas, like all sportsmen his star will fade in time and he will be melted down and replaced by some new sensation.
"Worse still, I guess, my infamy is destined to go on and on."
Watch the trailer for Stan miniseries Des below. Post continues after video.
It's for this very reason that actor David Tennant is glad that the serial killer is no longer around to witness the upcoming release of Des, Stan's true crime miniseries.
"After he was arrested, Dennis Nilsen became obsessed with was the legend of 'Des' – the reputation that he left behind. Whenever he slipped out of public consciousness, there was almost a sense that he wanted to get back into it. That's why I'm relieved he's not alive," Tennant told the Radio Times.
"I would hate for this to go out and for him to be sitting in some cell somewhere imagining we were in any way glorifying him. I'm sure he would have complained about we said and everything we did. At the same time, he would have been rather smugly pleased he was on television."