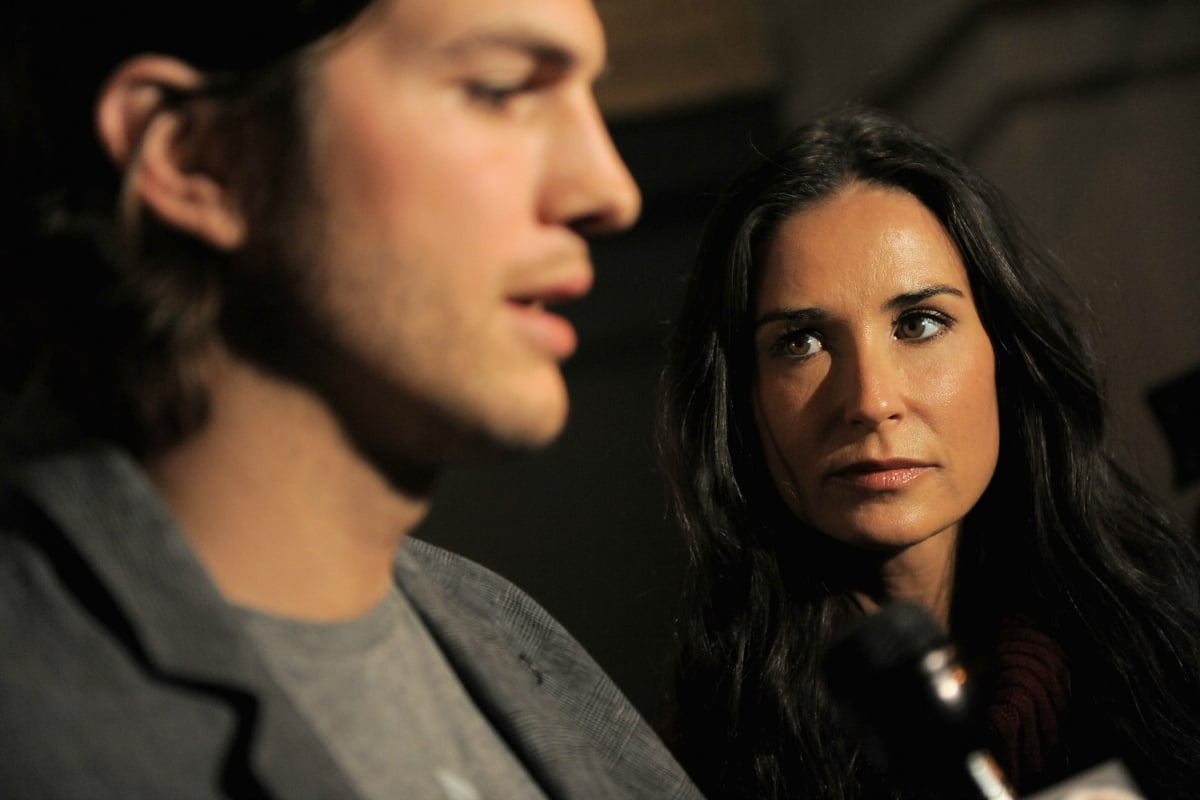 It was one of those Hollywood relationships people couldn't seem to help but weigh in on. Demi Moore and Ashton Kutcher. She, a superstar of '80s and '90s cinema, earnest, a style icon; he, a pin-up of 2000s sitcom television, a boyish prankster, backwards baseball caps and all.
When news of their relationship broke in 2003, their 15-year age gap (he was 25, she was 40) breathed new life into sexist cultural narratives around the whole older-woman, younger-man dynamic. Words like 'cougar' and 'MILF' clawed their way into commentary about their relationship. Or rather, about Demi.
According to The New York Times, the now 56-year-old writes in her forthcoming memoir, Inside Out, that while she largely disregarded all that criticism, there was an element of truth in there somewhere. She was drawn to Ashton's youth, just not in the way people assumed.
To Demi — a woman who had endured two decades tinged by trauma, addiction and heartbreak — the relationship was "a do-over, like I could just go back in time and experience what it was like to be young, with him — much more so than I'd ever been able to experience it when I was actually in my twenties."
As reported by The New York Times, Demi Moore's book reveals a childhood of transience, as her family moved around the US for her father's [Dan Guyes] job in newspaper advertising sales. Together, she and Dan supported her mother through struggles with mental illness, including her multiple suicide attempts.
Her parents' marriage ultimately dissolved, and at the age of 13 she learned her biological father was, in fact, an Air Force airman from whom her mother had separated during the pregnancy.
"I was never supposed to know he existed," she told Vanity Fair in 1991. "He was never involved in my life… When I was born, Danny was there. That's why, for me, he's my father."
When she was 17, Dan took his own life.
By then Demi had survived a rape (she was just 15), and had left home. At 18 she married rock musician, Freddy Moore; a marriage that ended just five years later in 1985 due to her infidelity.
On top of it all, she was grappling with newfound fame.