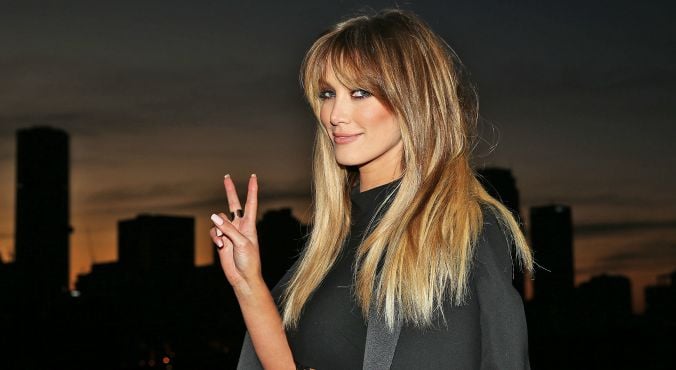 Image: Delta comes in peace, haters (via Getty).
Delta Goodrem is one of the Australian music industry's biggest (and youngest) success stories, with a stack of ARIAs, number ones and platinum-selling albums to her name.
Yet for some reason, the 30-year-old has become something of a national punching bag. Throughout her stint as a judge on The Voice, she's been mocked and bullied by hundreds of armchair critics on social media.
That kind of criticism would be enough to shake even the most confident people to the core, but Goodrem has come out firing with a message for her detractors: she doesn't really give a shit.
"There have been moments of total vitriol, but now I have an absolute cackle when we see things. A few years ago I was targeted, but everyone has a troll; it would be boring to single me out," she says in the October issue of Vogue Australia, due to hit newsstands soon.
"I say to people this year: 'You'd be really late to hate — that bandwagon has sailed'."
Boom.
The Born to Try singer also said she thinks her critics have been blown out of proportion; that for every 100 people who send "beautiful things", the spotlight always shines on the two negatives.
However, she hasn't been immune to the emotional blow of such deeply personal attacks. In a 60 Minutes segment back in 2012, when the first season of The Voice Australia aired, Goodrem said while everyone is entitled to an opinion she doesn't consider herself offensive or "fake". (Post continues after gallery.)
Delta Goodrem on Instagram