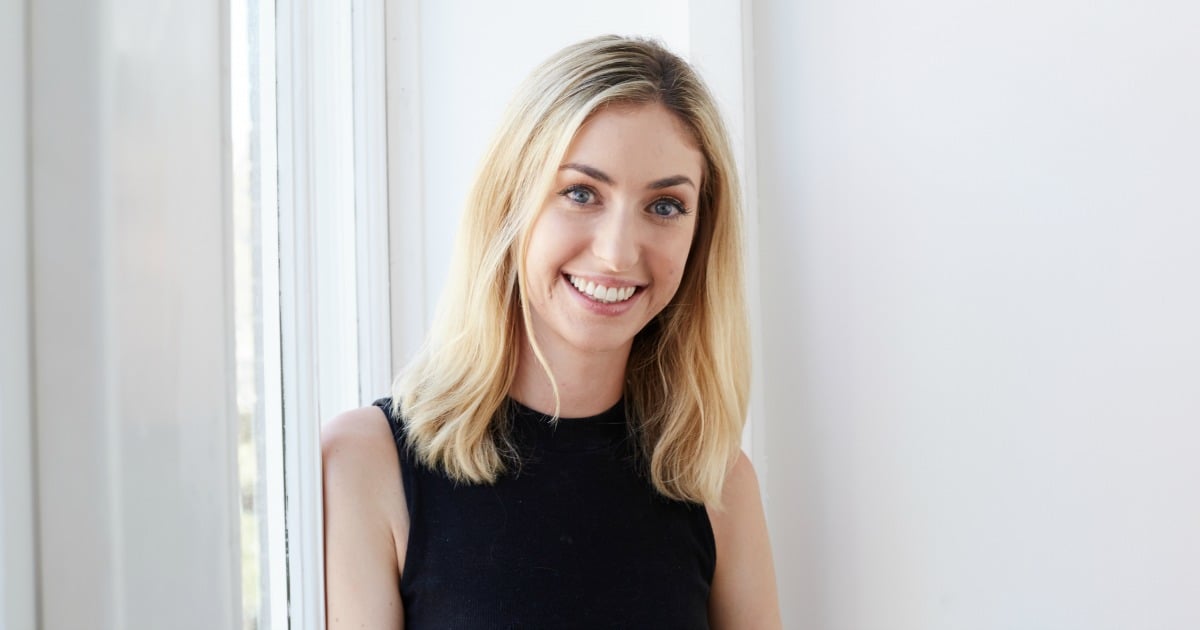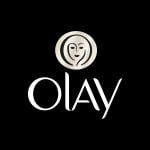 Thanks to our brand partner,
Olay
Five Mamamia writers took the Olay Regenerist Overnight Miracle challenge and trialled the three products in the range over five nights. Here's what they found.
Edwina Carr Barraclough.
Every year I emerge from the depths of winter resembling Gollum from Lord Of The Rings. My hair is in desperate need of a cut, my toenails have been starved of oxygen and my skin is dull.
Which is why trying out Olay's Regenerist range came at the perfect time. I began using the Micro-Sculpting Cream in the morning, which is luxurious and hydrating without feeling greasy. Don't be fooled by the word "cream", it's a really light, gel-like formula that sinks in quickly (perfect for impatient people like myself). It provides the kind of hydration my skin was positively begging me for during winter.
At night, I used the Olay Regenerist Miracle Boost Youth Pre-Essence after cleansing. It's packed with goodies like niacinamide (which accelerates renewal of surface cells and helps to reduce the appearance of wrinkles), pro-collagen peptides and antioxidants. Then I followed up with a generous slathering of Olay Regenerist Micro-Sculpting Night Cream (which is packed with the same anti-ageing goodies plus Hyaluronic Acid and LysLastine), which has a gel-like texture that feels light-weight and hydrating on the skin.
My skin feels a lot more hydrated, a lot brighter and a lot less Gollum.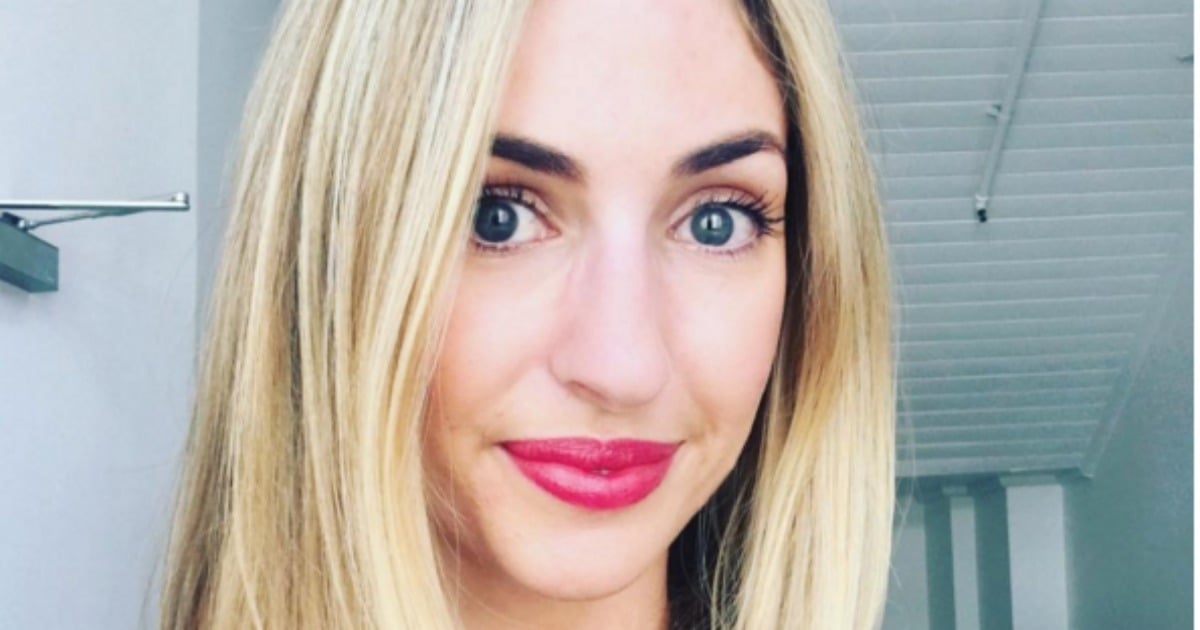 Laura Brodnik.
As a woman who has just turned 30, I was a little bit lost when it came to amping up my skincare. Just splashing water on my face may have worked in my 20s, but this was a whole new ballgame.
The Olay Regenerist range was super easy to use, especially since it's clearly spelled out exactly how the pre-essence, day cream and night cream work together. So I didn't have to spend time trying to match up my skincare products.
After just a few nights of using the products, I found that my skin felt fuller and much more hydrated. I've had a few issues with my sensitive skin rejecting products in the past, but both the pre-essence and moisturiser sat so gently against my skin that I didn't see any reaction.
The skin around my nose and on my forehead, which has always been a dry problem area, has especially benefitted from the regimen.
It was an easy way to ease into 30s skincare.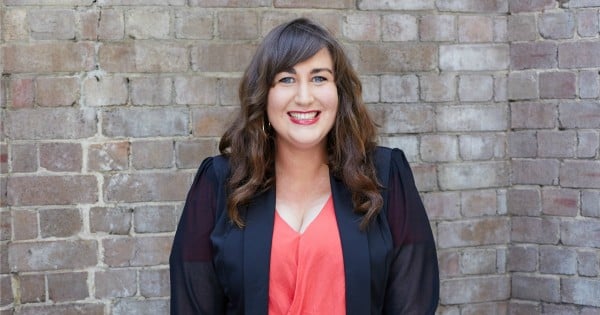 Fully hydrated, inside and out. Image: supplied.
Rachel Curtis.
I have always had thirsty, dry skin. Most moisturisers leave my skin parched, but after I tried Olay Regenerist Overnight Miracle I knew I had found the perfect tonic for my skin-type.
Its simple, three magic elements make a big difference. First, a little of the Miracle Boost Youth Pre-Essence goes a long way. Then the Micro-Sculpting Night Cream was so refreshing for my dehydrated skin it was like finding water in the middle of the desert. My face drinks up the night cream with its soft texture and non-sticky finish.
Finally, the day version of the Micro Sculpting Cream is just as thirst quenching. It's hydrating without being oily and after a few days my dull skin started to come to life. After just five nights, these products can renew up to 20 million skin cells. I believe it, after my five night trial I felt like the face of clean living.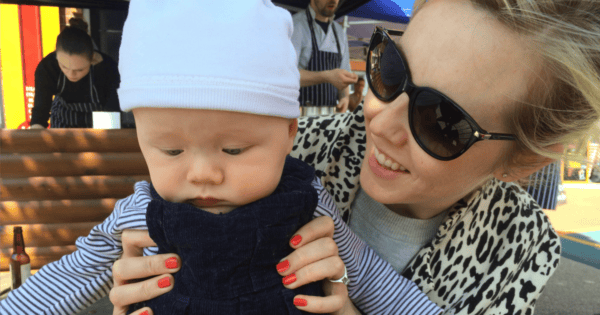 Rachel has always had dry skin. Image: supplied.
Ruby Thomas.
I'm in my early 30s and while I think my skin looks good, I am starting to notice a lot more fine lines and wrinkles. I was really excited when I was asked to trial the Olay Regenerist Miracle Boost Youth Pre-Essence and Micro-Sculpting Day and Night Creams.
This first thing I noticed after trying the range was how potent they were; overnight my skin felt more plump and lifted, and by day three the dark circles were gone from under my eyes and the fine lines on my face were barely noticeable.
By day five my skin was feeling like it did in my mid-20s, it was so much firmer, brighter and the lines around my mouth and eyes seemed to have disappeared. It's not often that a product lives up to its claims but the Olay Regenerist range really did give me dramatically younger-looking skin.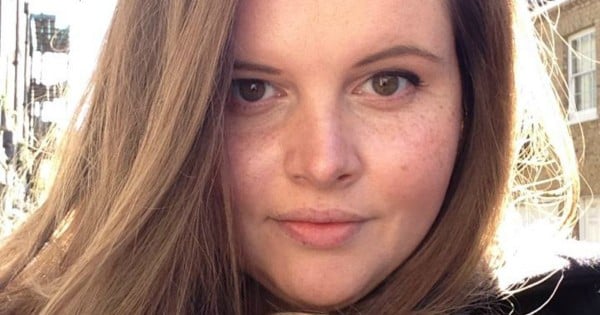 "Overnight my skin felt more plump and lifted." Image: supplied.
Kate de Brito.
I have to admit I am a creature of habit where beauty routines are concerned. I usually use a high-end night cream and while I like what it does, I don't like the cost. So I was impressed by the idea that with the Olay range I was getting the same high-end technology for a fraction of the cost.
The first night I applied the Olay Regenerist Miracle Boost Youth Pre-Essence after I cleansed. All good. I liked the subtle scent and the Olay Regenerist Micro-Sculpting Night Cream I used straight afterwards really felt like it was being absorbed into my skin. I woke up next morning with the same face -still 45! - but my skin felt plump and fresh.
The next four nights I found my skin responded really well. My skin felt hydrated which is good because it can easily feel dry these days and it made those fine lines around my eyes less visible. I was really happy with the texture of the Olay Regenerist Micro-Sculpting Night Cream especially. So I'm a convert. A third of the price of my normal brand, which leaves my wallet and my skin feeling happier.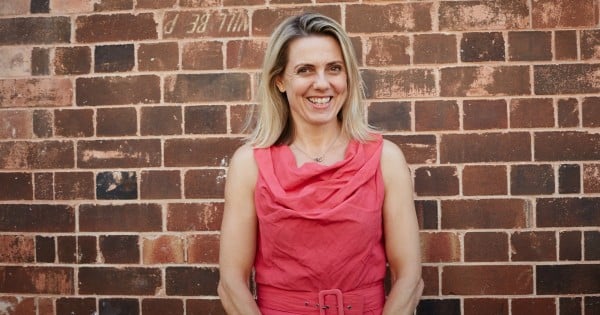 "I'm a convert." Image: supplied.
How do you help your skin?
The Olay Regenerist Overnight Miracle is a complete day and night routine comprised of Olay Regenerist Miracle Boost Youth Pre-Essence combined with the award winning Micro-Sculpting Cream for day and Micro-Sculpting Cream Night at night-time. When used together, the Overnight Miracle delivers results from the first day of using it, boosting cell renewal and delivering anti-ageing actives deep into the skin's layers to reveal skin that looks up to 10 years younger.
Olay Overnight Miracle is the result of Olay's pioneer research in cellular bioenergetics, which has been featured in over 10 scientific publications.
To learn more, visit Olay.com.au