From the "Melbourne man" who faked his own ultra-Melbourness and trolled the entire country, to a deconstructed coffee that wound up as international news, the southeastern city inarguably has a knack for producing some of Australia's most absurd hipsterisms.
And today, our very own former Bachelorette Georgia Love fell victim one over lunch.
While dining out in Chapel St, the 27-year-old ordered some sushi, which thankfully was not served on a board (WHY?) but also didn't really resemble the humble hand roll most Melburnians consider a diet staple.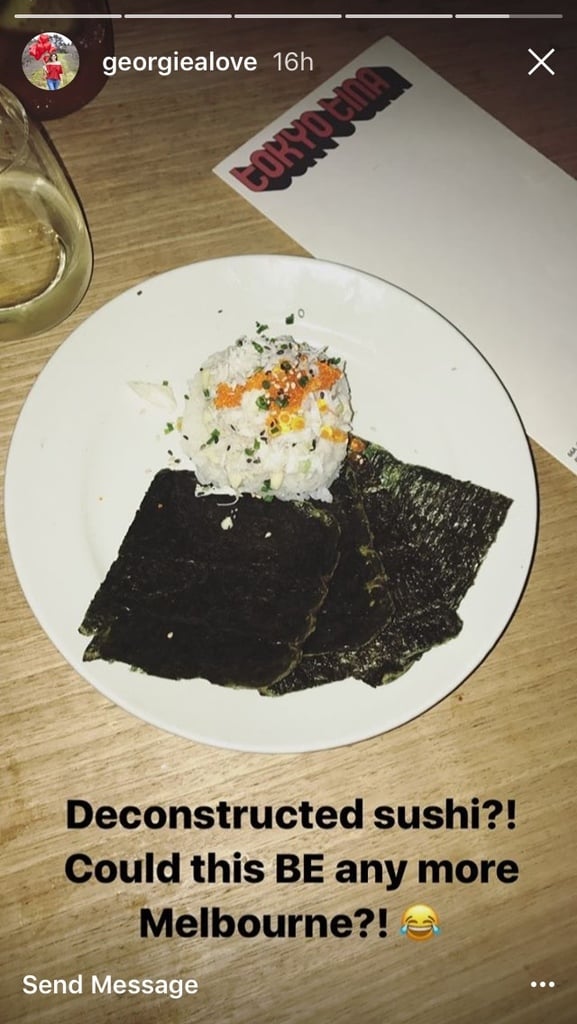 "Deconstructed sushi?!" she captioned a snap on for her Instagram story.
"Could this BE any more Melbourne?!"
Honestly? Probably not unless the fish it was made from had a quirkly little moustache tattooed on its fin.
Anyway, we hope she packed her raincoat cause the sun might be shiny now but in halfa it'll probably be pissing with rain.
Classic Melbourne, amirite?