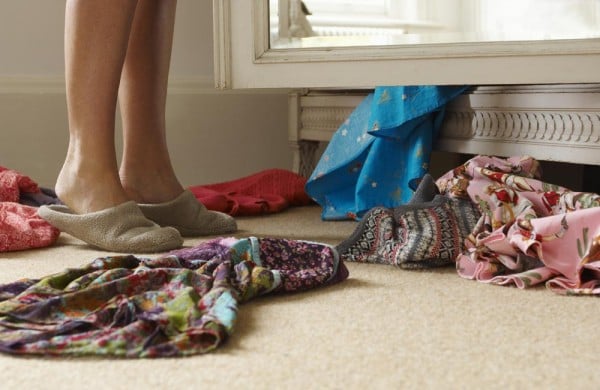 Deciding you don't give a fuck about something is extremely liberating. Not giving a fuck— and doing so without hurting other people's feelings and being an asshole — is even better.
But first, you have to look inward. Know thyself.
Step 1 begins with taking inventory of your mental space so you can sort all the fucks being demanded of you into those that annoy and those that bring joy. Then you can decide to give or not give them accordingly.
As I said, your fucks can't go in the middle of the floor . . . but you can.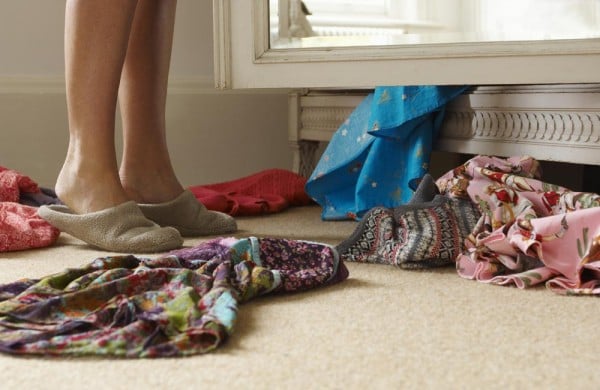 Later, when you're ready, you'll sit down on the floor (hardwood is preferable— being uncomfortable motivates you to get this over with) and visualise your mind as a cluttered room. Actually, no, let's call it a gigantic barn full of crap.
That barn contains all the stuff you're being asked to give a fuck about right now, whether you want to or have to, or not.
That barn is a big fucking mess.
(Have you seen Hoarders? I think I'm getting a rash.)
Next, you'll wade through your mental barn, noting all the good stuff (fucks you want to give) and all the useless clutter (the ones you don't). You might even discover some stuff you forgot you had but that deserves a place of honor in your mind/barn once you make some room. You will identify every fuck being demanded of you; you will acknowledge it and size it up and think good and hard about whether you really want and need to give it.
When you confront all of the things you're expected to give a fuck about all at once, your gut may clench, your bowels may roil, and your head and heart may begin to pound. THIS IS THE WHOLE POINT.
We are aiming for Fuck Overload here, people.
Watch Mia Freedman, Monique Bowley and Kate de Brito discuss 'Is clutter a first world problem?' (Post continues...)