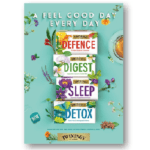 When the person you love dies, you might think the grief is the toughest thing you'll have to get through.
But all of sudden there's bills to pay. Hefty funeral costs to cover and a million forms to fill out.
Things that if you're anything like Robin Bailey, you never had to deal with.
When Robin's husband Tony died by suicide, not only was she left reeling from the shock and sorrow, but she was suddenly thrust into a financial crisis that she had no idea how to handle.
Listen: Robin tells her story on the latest episode of The Well podcast.
Robin poses a question to all the women listening to the show: "Do you know your financial situation? Are you aware of where your money goes? If you're not paying the bills, do you know pass codes? Do you know where the accounts are?"
She didn't. Tony died interstate, without a will, and she had to learn everything the really hard, horrible way.
"After Tony died… Until the police have come, often your accounts can be frozen. You have no access to money particularly if you've got joint accounts and you don't have a single account," the radio host says.
"I didn't know pass codes. I didn't know how to even access our banking… It's appalling!"
And don't think that death gives you a free pass, no one else is going to take care of things for you.
"People aren't sympathetic. You can say, 'look, my husband died,' and they'll say, 'uh-huh,'" the Triple M presenter says.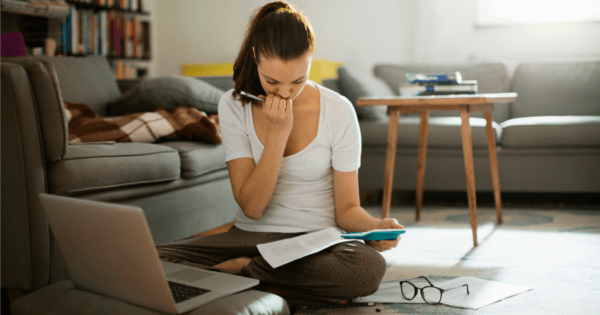 So Robin took charge.
"I'm still just getting my head above it. I will say that I don't enjoy it and I will never enjoy it but I had to learn it. I had to go into my bank cap in hand and say 'I don't even know how to access this. Can you pull up on a screen and show me all of our accounts?'" she says.
Robin's podcast co-host Rebecca Sparrow is quick to agree that women need to take control of their own finances.
"The majority of women particularly don't do that. In our house I pay all of our bills... rates, phone bills, everything, so I have all those passwords. If you have no idea, anything could be going on!" she says.
Robin leaves her listeners with some advice that is crucial for every woman to heed.
"If you don't have your own account, if you don't have separate money and you find out that you actually have a massive debt that you didn't know, you are potentially one or two or three or six months away from homelessness. If you're relying on two incomes and you could not cope without that second income, be very careful," she says.
If you want to take control of your personal finances, listen to the full episode of The Well here:
You can buy any book mentioned on our podcasts from iBooks at apple.co/mamamia, where you can also subscribe to all our other shows in one place.
Thanks to our brand partner Twinings and their new Twinings Feel Good Infusions Range.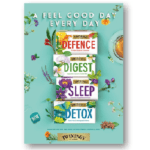 Discover Twinings New Feel Good Infusions Range. Four new ways to Feel Good inside.
Twinings Sleep: settle into your evening with a dreamy sip of camomile, orange blossom and honey. It's a perfect blend to ease you into your evening slumber.
Twinings Detox: a blend that gently fuses the sweetness of fennel with the delicate citrus of lemongrass and verbena. Discover how this refreshing blend can restore your day.
Twinings Digest: digest whatever life serves you, with a refreshing blend of peppermint, liquorice and lemon balm. Settle into this soothing blend after any meal.
Twinings Defence: bring out your zest for life, with our new invigorating blend of orange, ginger and warming cinnamon. Perfect for a cool day to warm your soul. In stores now.