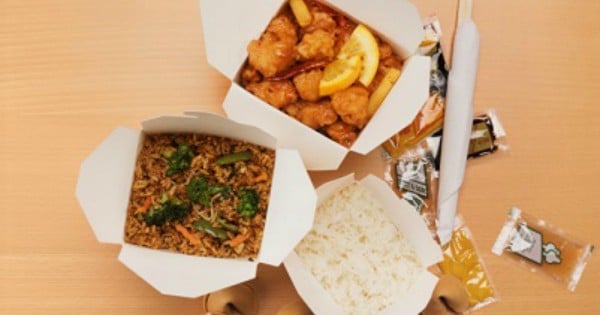 I live as a banished outsider from the walls of Clean Eating City.
I sit, huddled, glaring down on the thriving city where sweet potatoes are burger buns, chia seeds pepper every meal and kale smoothies come in pretty jars with striped white and red straws.
In recent weeks I have noticed a new tribe. They are a growing army of clean eating, quad squatting, montage uploading, Lorna Jane minions; their gleeful cackling heard for miles. They are armed and dangerous with protein shakes and they WILL use them.
They are the Ashy Bines Cult.
Ashy Bines is a 'body training specialist', who runs 12 week fitness programs and sells clean eating diet plans. People who sign up can choose to participate in Facebook engagement – which invariably means ads and sponsored content will show up in friends' Facebook feeds.
Curious – and sick of seeing it in my Facebook feed – I requested to be added to the page, the "Ashy Bines Clean Eating Diet Plan."
Watch Nigella Lawson discuss the dangers of restrictive diets (post continues after video).
In the days and weeks that have followed I have watched, curiously, as my news feed became overrun with a guerrilla marketing campaign of stomachs sagging over a plethora of terrible underwear (cotton, baggy, floral, leopard, synthetic, take your pick), all-kale-everything, Nike Free Run mania.
I saw recruits as young as 16 asking how to 'shred' and mothers of a mere matter of weeks lamenting their weight loss struggles. It was a scary and dark world of body obsession that had me guiltily recount my previous night's dinner of water crackers, a bottle of wine and a bottle of Moet. I was behind enemy lines, and Ashy Bines was watching.
So. Joining the ranks of John Malkovich and James Boag, we ask: Who Is Ashy Bines? According to my research, she's a 24-year-old blonde Queenslander (uncomfortably close to home, friends) who has made millions selling a $69 diet plan to achieve the perfect bikini body.
You know what? NO.
Here's another theory.
I am of the utmost belief that Ashy Bines is actually a mid-forties, transition lenses, smock wearing, obese man who has started a cult. Tapping into the current obsession from women worldwide to ruin perfectly good food by making it with bizarre substitutions (I've said it once, I'll say it again, SWEET POTATOES ARE NOT BURGER BUNS) he is gathering his minions preparing for international takeover.