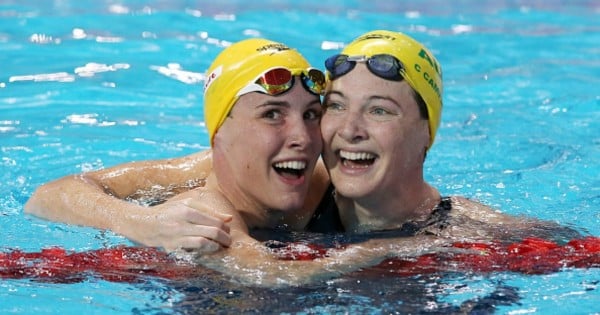 Through reasons that make absolutely no sense to me at all, I truly love the Olympic Games.
I say this because I'm the kind of person that dreams of the day a genie will magically appear from a bottle, granting me a wish that allows me to never exercise again but maintain a killer figure and good health. If that happened, an outline of my body would surely be imprinted into the couch within a week.
Sadly that genie is yet to appear, so here I remain, watching the 2016 Rio Olympics with fervour, biting my nails and cheering at the TV like it's AFL grand final night.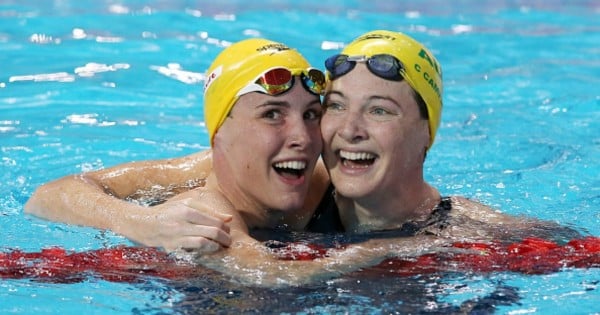 Bronte and Cate Campbell at the 2016 Rio Olympics. Source: Getty Images. 
Tuning into week two on Tuesday, nothing seemed particularly out of the ordinary except that my anxiety was worse than usual and I was having trouble getting it under control.
On this particular day breathing exercises weren't working, my hairs began to stand on end, the shivers running swiftly down my spine.
Within moments I had left my spot on the couch and was keeled over the toilet vomiting, shivering, head spinning, gasping for air, the anxious voice in my head drowning everything else out.
Scared in a way I still don't really know how to put into words.
Alone in my (highly secure) apartment, there I was lying on the bathroom floor, thinking that at any moment catastrophe would strike.
Ukranian gymnast Oleg Verniaiev. Source: Oleg Verniaiev / Facebook.