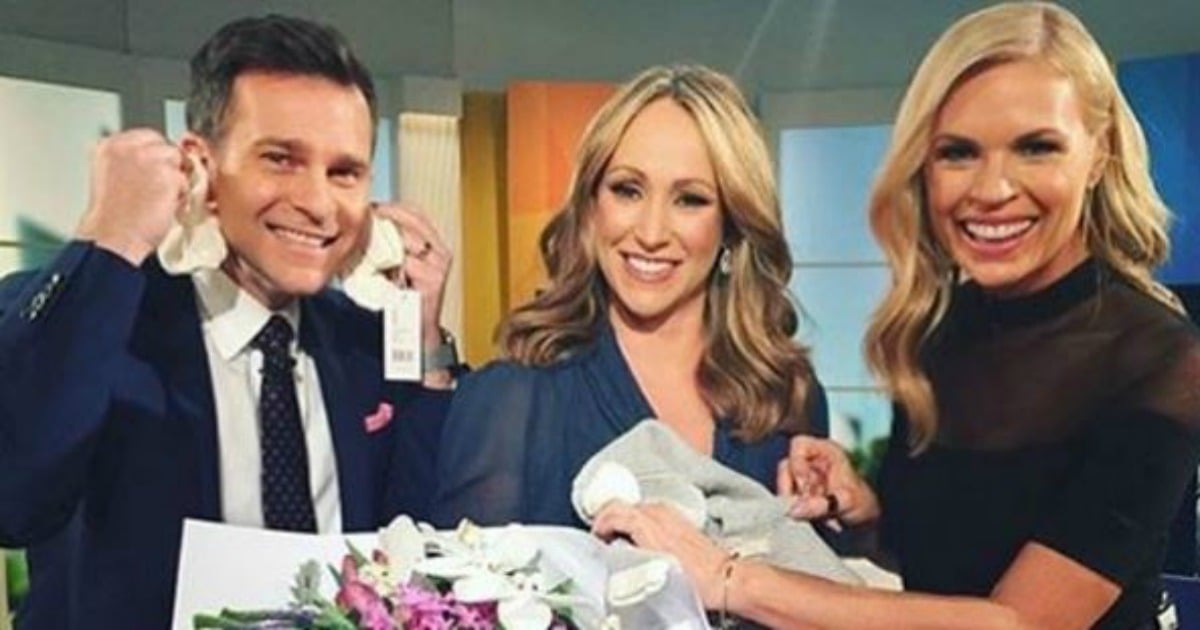 While the rest of the country is transfixed by this year's Logies, Davina Smith has a very good reason to be missing the awards.
The Channel Nine presenter has welcomed a little girl, Rose Rita, to the world.
Watch the video below to see the most popular baby names of 2016 (so far). Post continues after video…
Posting to her Instagram account, Smith writes little Rose was born late on Friday night.
"Our baby Rose Rita. She arrived late Friday and doing so well!" Smith said.
"Our thanks to all our wonderful family, friends, colleagues and the incredible staff at our hospital for all your care, support, advice and love."
The news comes just one week after Smith began her maternity leave from Today Extra.
"So spoilt! Thank you @davidcampbell73 @soniakruger @kendallbora @natashadaran @willehutchinson all the @thetodayshow crew!" Smith wrote in a separate Instagram post.
"It's been so much fun to be part of your family for the last few months!! This is when I tell you, there's no baby, just lots of pavlova in my belly – and I'll see you in three weeks after a good detox!"
Smith's husband, Higgsy Smith, also posted Rose's birth to Instagram today, celebrating his wife's first Mother's Day.
"Happy Mothers Day @davinasmith9 little Rose born on Friday night. Very proud Dad. Happy Mothers Day to all the mothers out there," he said.
Congratulations to the happy trio, what wonderful news this Mother's Day.
You can see all the looks from this year's Logies below…