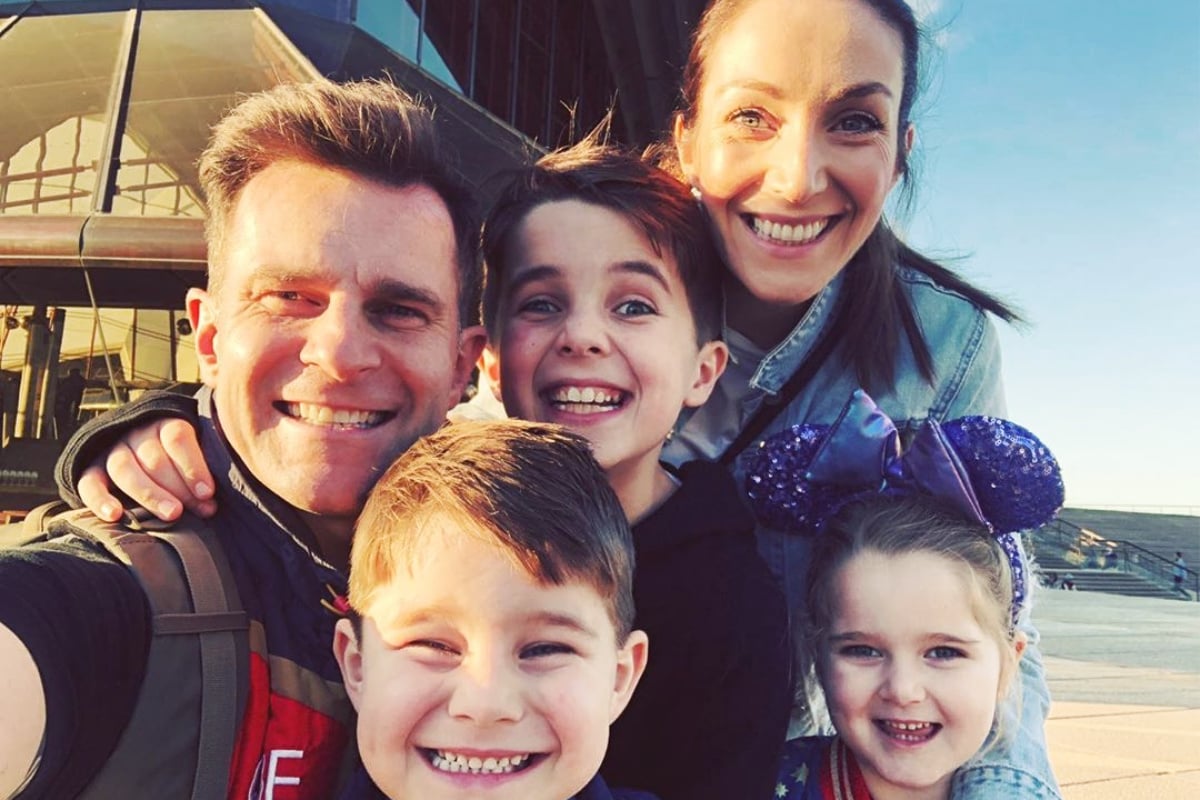 David Campbell was stranded at LA's LAX airport when he received a call from his wife Lisa.
The Today Extra host and performer had missed his connecting flight by 30 minutes. It was 9:15am LA time, making it just after two in the morning back home in Australia.
Six months prior, David, Lisa and their three kids Leo, eight, and twins Billy and Betty, four, had moved from Sydney to a house in the suburbs.
After being pressured by a "very persuasive" security guy who sounded like a "retired special forces guy in a TV movie," the 45-year-old reluctantly agreed to install a security alarm in their new house.
 

View this post on Instagram

 
It was this security alarm that woke Lisa, the Chair of Sydney's Hayes Theatre Co, up at 2:13am that morning, alerting her that someone had broken into the house while she and the children were sleeping.
In an article for Stellar magazine, Campbell has written about what it was like taking a phone call from his wife and hearing the words "someone's in the house".
"[It] was not what I was expecting my wife to say to me while I was stranded in LA, having missed my connecting flight by 30 minutes," the singer said.
"I could feel the panic hit me like an earthquake as I checked my phone… it's hard to describe the amount of adrenaline and feeling of hopelessness that were battling for supremacy in my stomach at hearing those five words."
The TV presenter who was awarded the Order of Australia in the 2019 Queen's Birthday Honours for his service to entertainment and the arts went on to tell of how Lisa raced to disarm the alarm before it woke up their children.