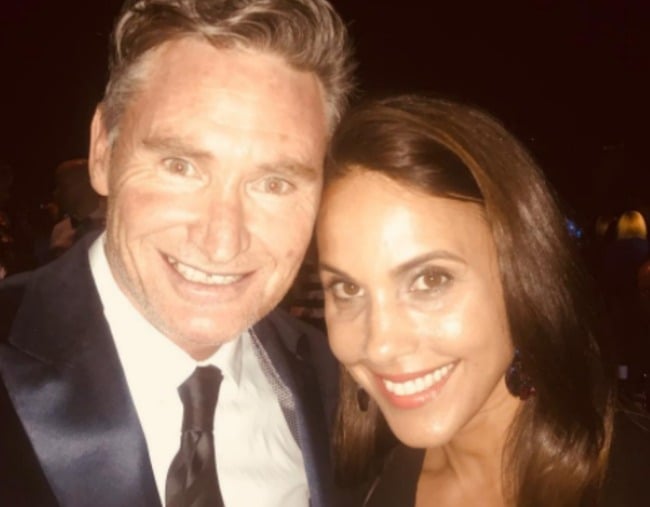 The winning property on The Block has a familiar new owner.
Comedian and radio host Dave Hughes bought Josh and Elyse's renovated five-bedroom Elsternwick house for $3.067 million, almost $450,000 over the reserve price.
The 46 year old is calling it a "forever investment" but his wife Holly has heard it all before.
Speaking to KIIS 101.1 Matt & Meshel this morning, the national KIIS network's Dave Hughes joked his wife was "mortified by the whole thing".
"It embarasses my wife, she is slightly mortified by my whole process," he said.
This is not the the first 'unplanned' property the comedian has spontaneously put his hand up for. In fact, the family are currently living in one, just around the corner from the new property.
According to Australian House and Garden, Hughes was on his way to a house inspection in 2010 when he passed another auction happening in the same inner-Melbourne neighbourhood.
Seeing it as a good way to kill some time, he made some bids "for fun" before finding himself the last one standing. He then had to call his wife to explain his newest impulse purchase.
After renting it out for a year, the couple then decided to start from scratch and build their dream family home on the land.