It may have been Dave Hughes' third time hosting the Logies but he wasn't entirely lucky with his opening monologue.
The comedian and radio host didn't hold back with his jokes but not all were met with barrels of laughter.
Some had people cringing, others downright angry.
Here are the five most awkward moments from the Logies opening sequence.
1. Grant Hackett
After paying out his "friend" Grant Denyer, Hughes quickly turned on another well known Aussie Grant.
"Ah, Grant Hackett… 'I'm going to rehab again', well, listen this time," he said.
"I love Grant Hackett, he's a great Australian but he's being a bit whingey. He put a selfie of himself with a black eye and said 'Look what my brother did' but that's what brothers do Grant, you're a dick and then they give you a clip.
"Look on the bright side, you could have been Kim Jong Un's brother. That guy is not whinging on Instagram."
Almost immediately viewers took to social media to slam the targeting of someone battling mental illness.
did someone vett Dave Hughes monologue and at no point did someone say "probably don't mock the athlete who had a breakdown?" #TVWEEKLogies

— Elise Cooper (@elisejcooper) April 23, 2017
Dave Hughes making a mockery of people with #Mentalhealth issues. Shame on you. This is 2017. You should know better #LOGIES #logies2017

— kate kavourakis (@katekavourakis) April 23, 2017
2. Tim Worner.
It was the too-soon joke everyone was bracing themselves for and the comedian went to town.
Hughes appeared to mistakenly attribute The Wrong Girl to Channel Seven rather than Channel 10, but it quickly became clear it was entirely intentional.
"Sorry, Channel Seven were working on a pilot for The Wrong Girl with their CEO Tim Worner… that was more of a reality show and he picked the wrong girl," he said.
While many in the room were clapping, the expression on attendees' faces — including Asher Keddie and Kat Stewart — made it clear they were not amused.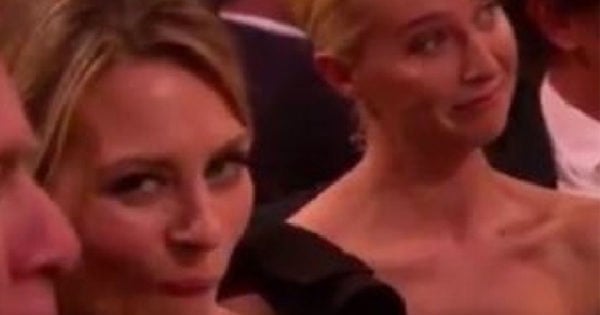 "It was going really well but they thought it was too expensive so they tried to cancel it," he continued.
"I've never worked on Channel Seven and I probably never will!"
However Amber Harrison, the former Channel Seven employee at the heart of the scandal, gave her support in a tweet ahead of his speech.
Hey @DHughesy good luck tonight. You can't be slapped with suppression order for taking the piss but if you need a lawyer borrow one of mine

— Amber Harrison (@_Amber_Harrison) April 23, 2017
After watching the monologue, Amber also added that she was happy to "own" the joke:
The wrong girl to mess with. I'll own that. Thanks #TVWEEKLogies

— Amber Harrison (@_Amber_Harrison) April 23, 2017
3. George Calombaris.
Following the recent news that nearly 200 workers at Masterchef judge George Calombaris' restaurant had been underpaid by $2.6 million, he was an obvious target for the opener.
"Good to see George Calombaris back on our screens, he's tightened his belt so he might have to eat the contestant's food this year. He had a little bit of an issue underpaying his staff at his magnificent restaurant," Hughes began.
"$2.6 billion. George said he was devastated to he found out. He was devastated when he found out. Had he not found out he wouldn't have been devastated.
@DHughesy calling out George Colombaris for wage theft is great #TVWEEKLogies #ausunions

— Katrina (@katrinabicket) April 23, 2017
Understandably the judge looked like he wanted to hide under a rock when the camera found him.
"In his defence, he said he was a chef not an accountant so maybe that's why he's been cooking the books," he finished. Eek.
4. The Biggest Loser.
Hughsey couldn't resist poking The Biggest Loser trainer Shannan Ponton about his show being moved out of prime time to weekday lunchtime.
"It didn't work out, you know. It's a great show but they had thin people on! That wasn't going to work out, I love opening night weigh in night and I heard someone say they weigh 75 kilograms and I looked up and said they better be two foot tall!" he said.
"I weigh 88 kilos. How can I enjoy my nachos after that?" (Post continues after gallery.)
All the best frocks from the 2017 Logies.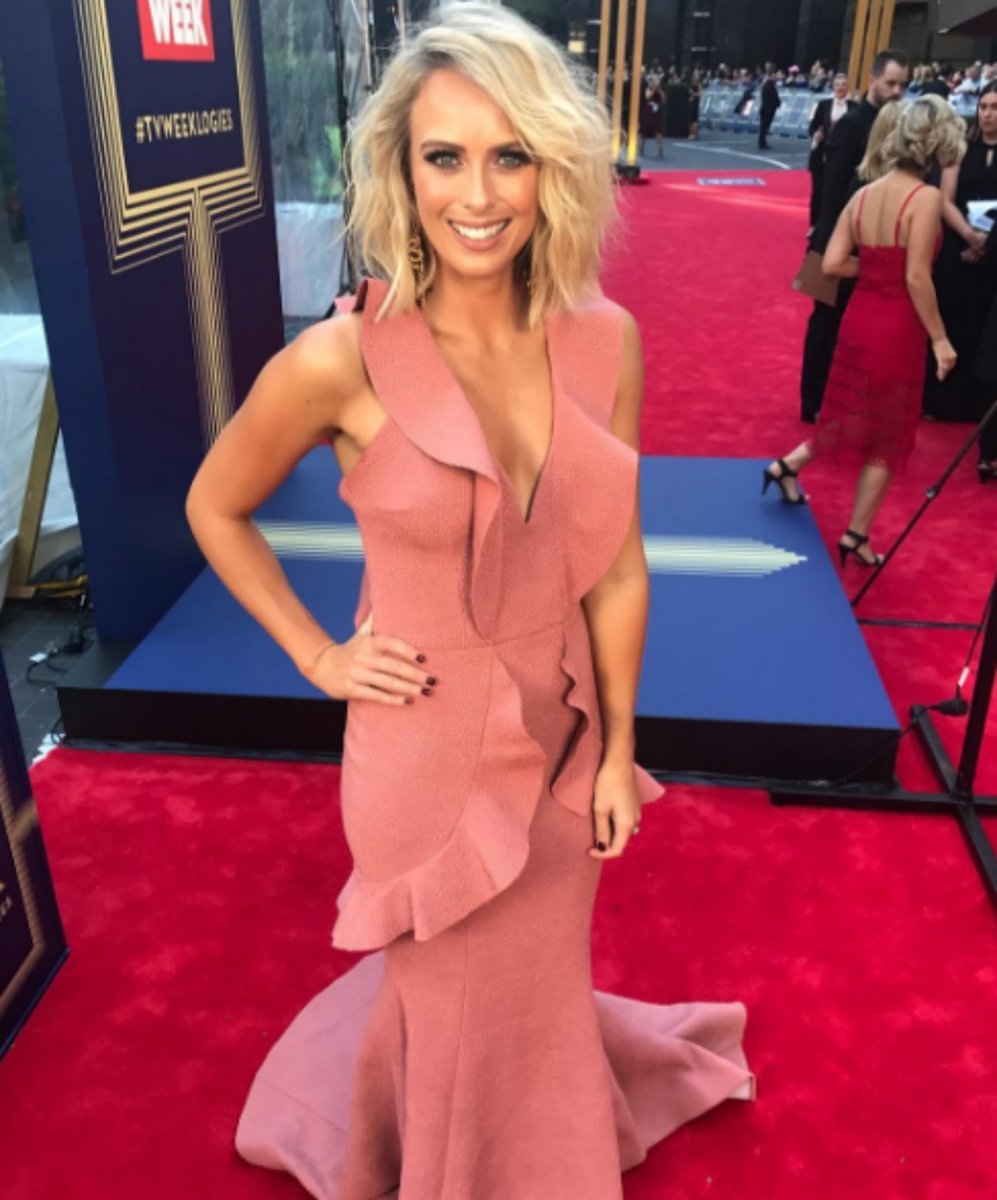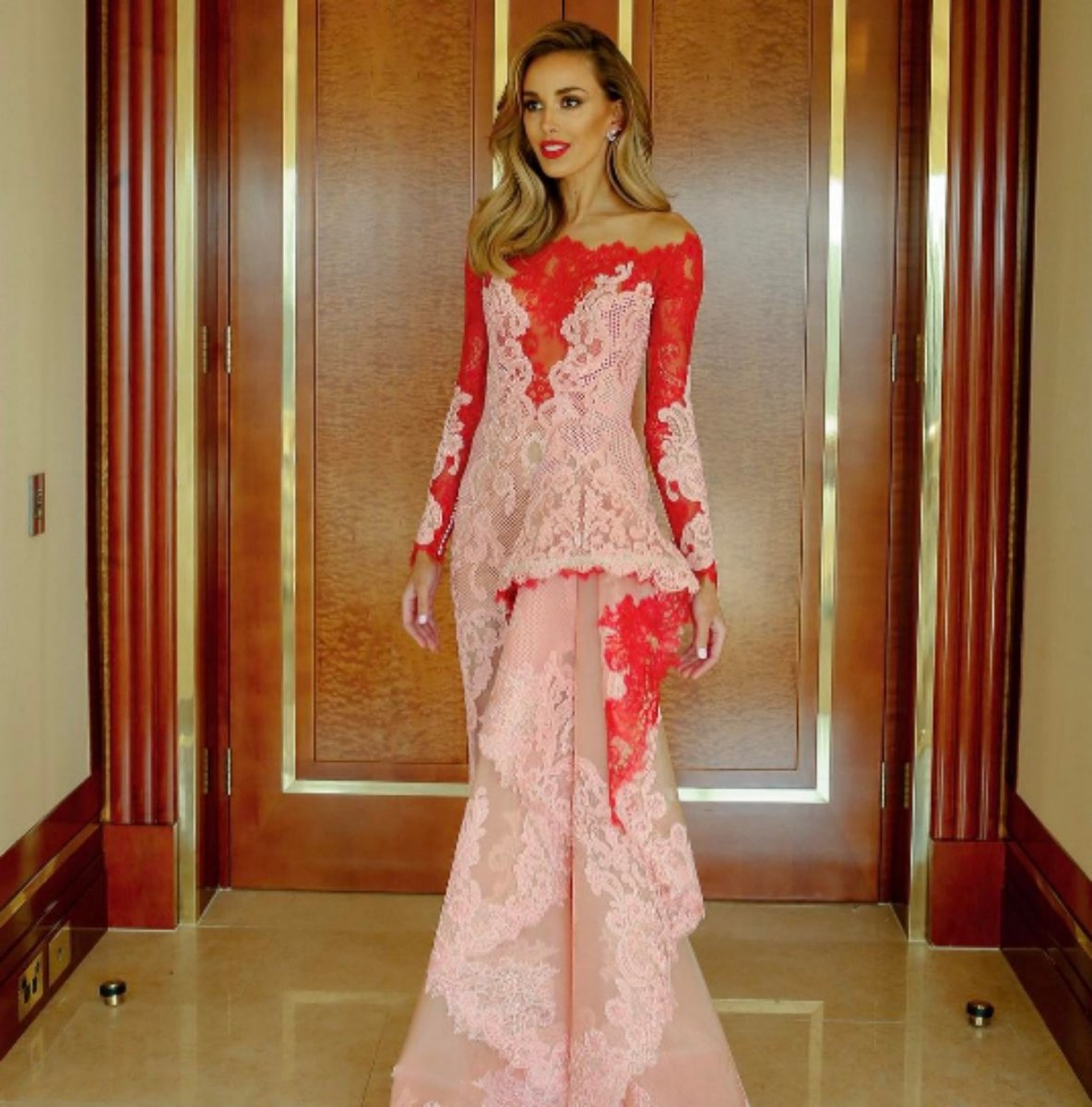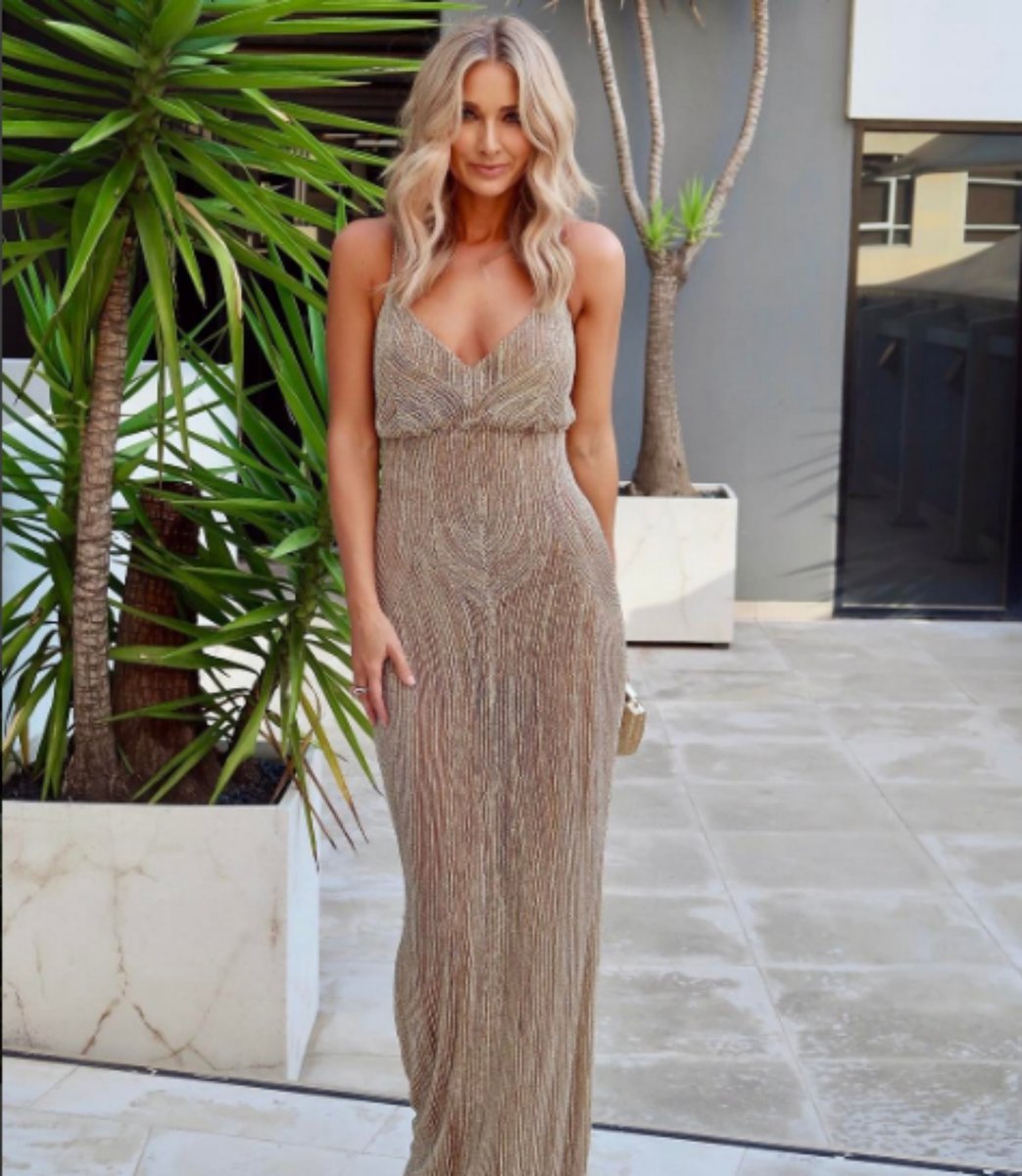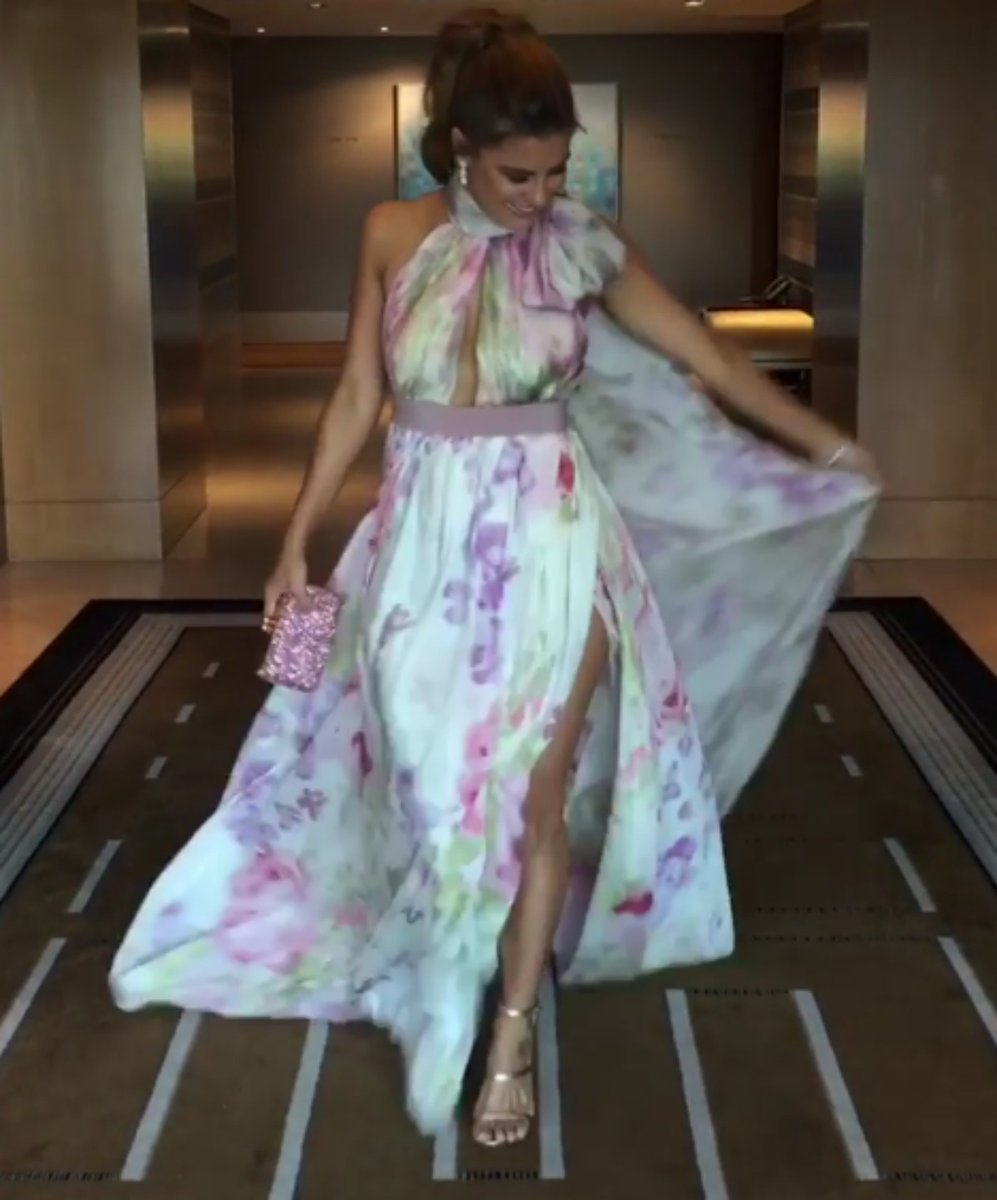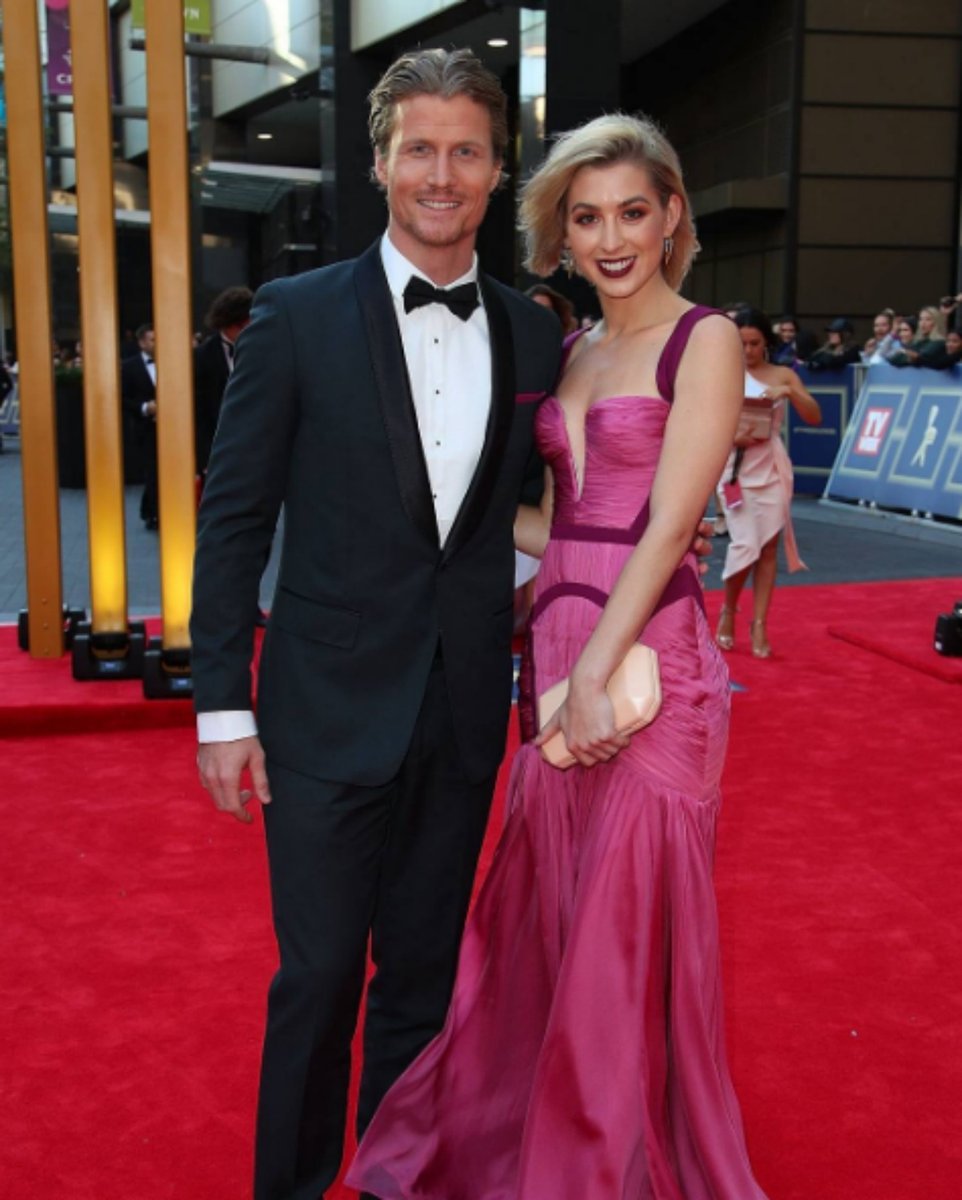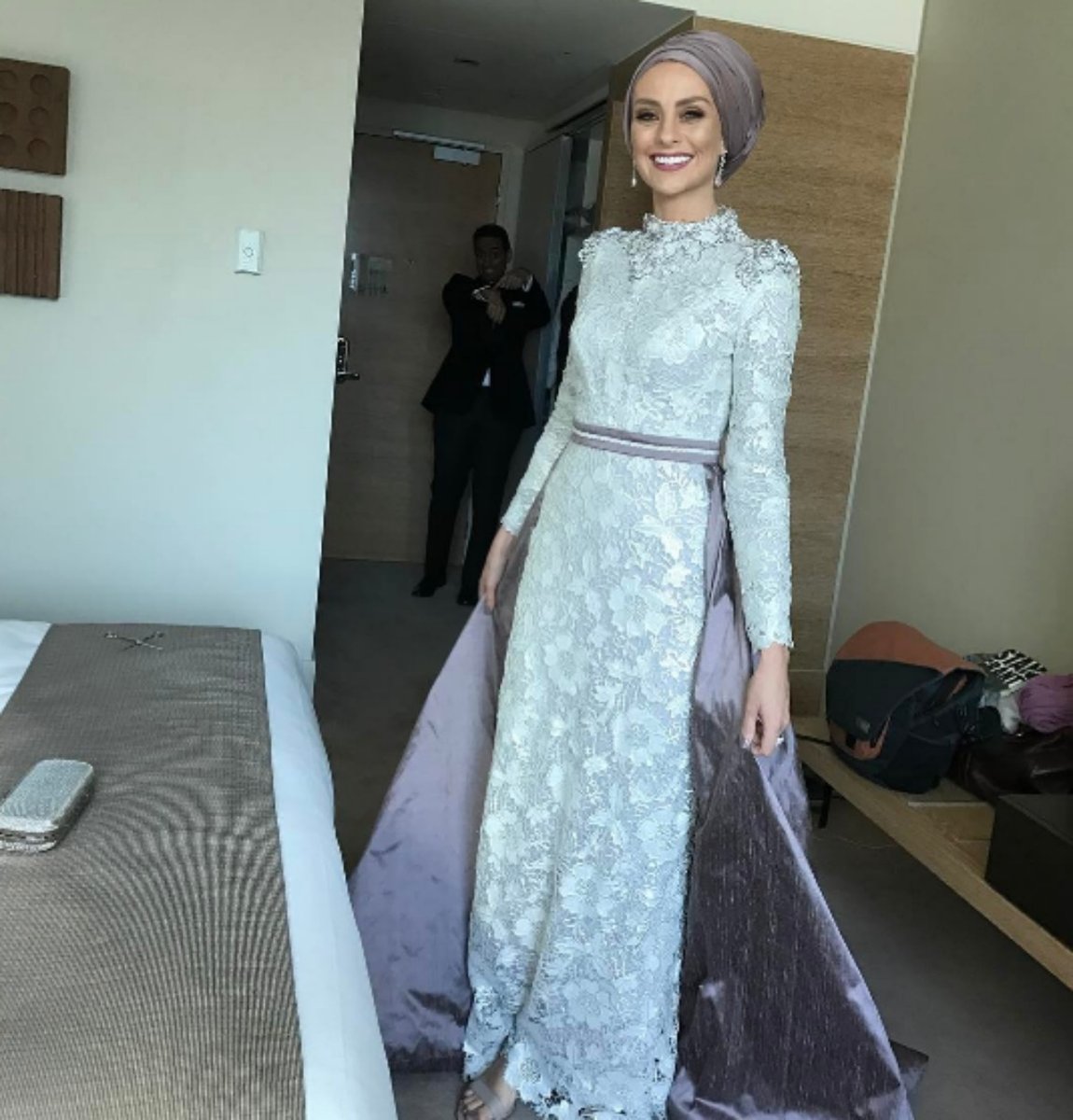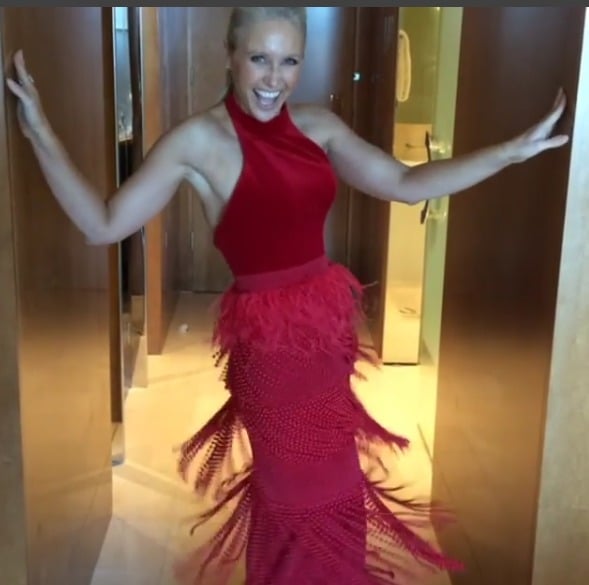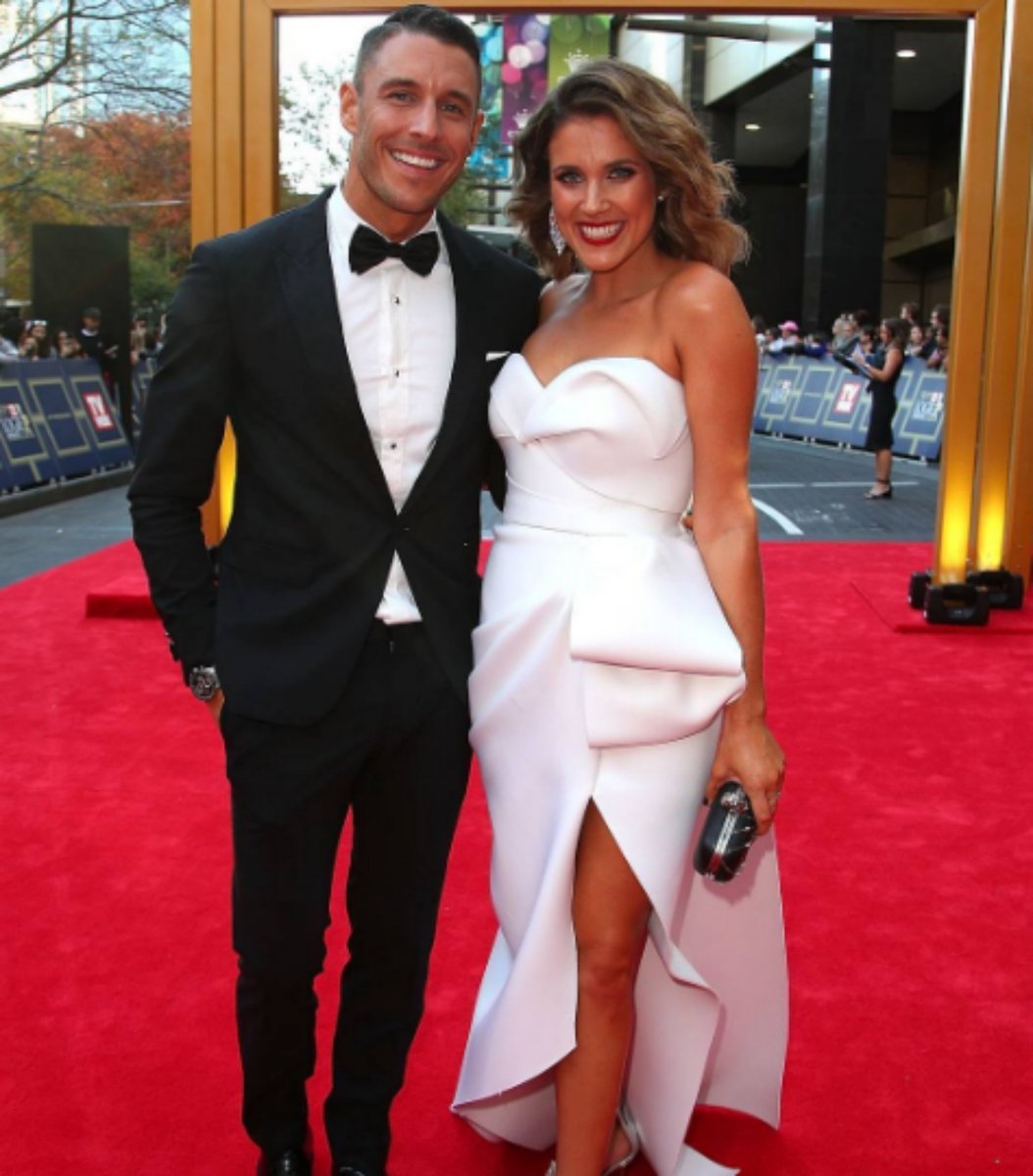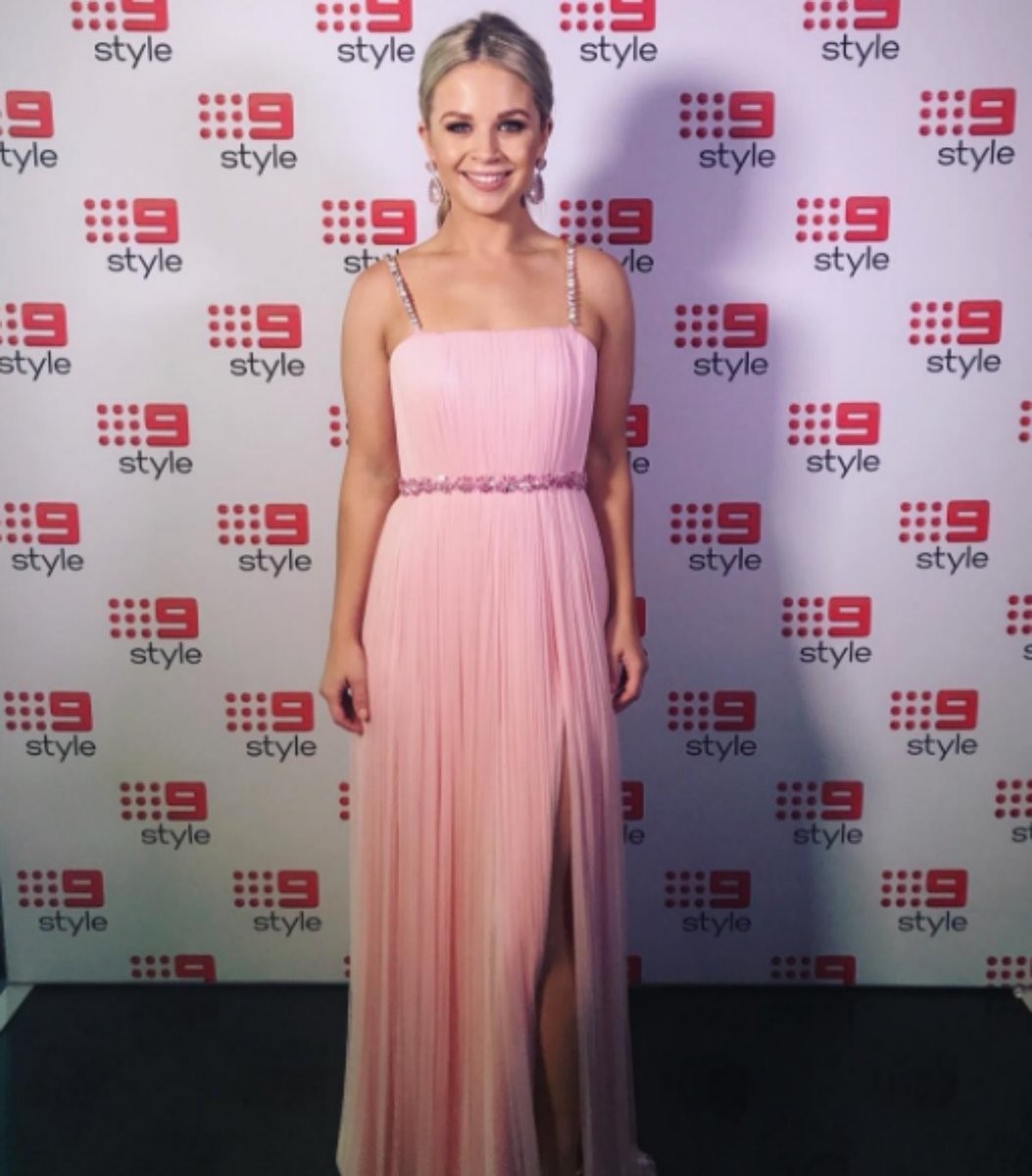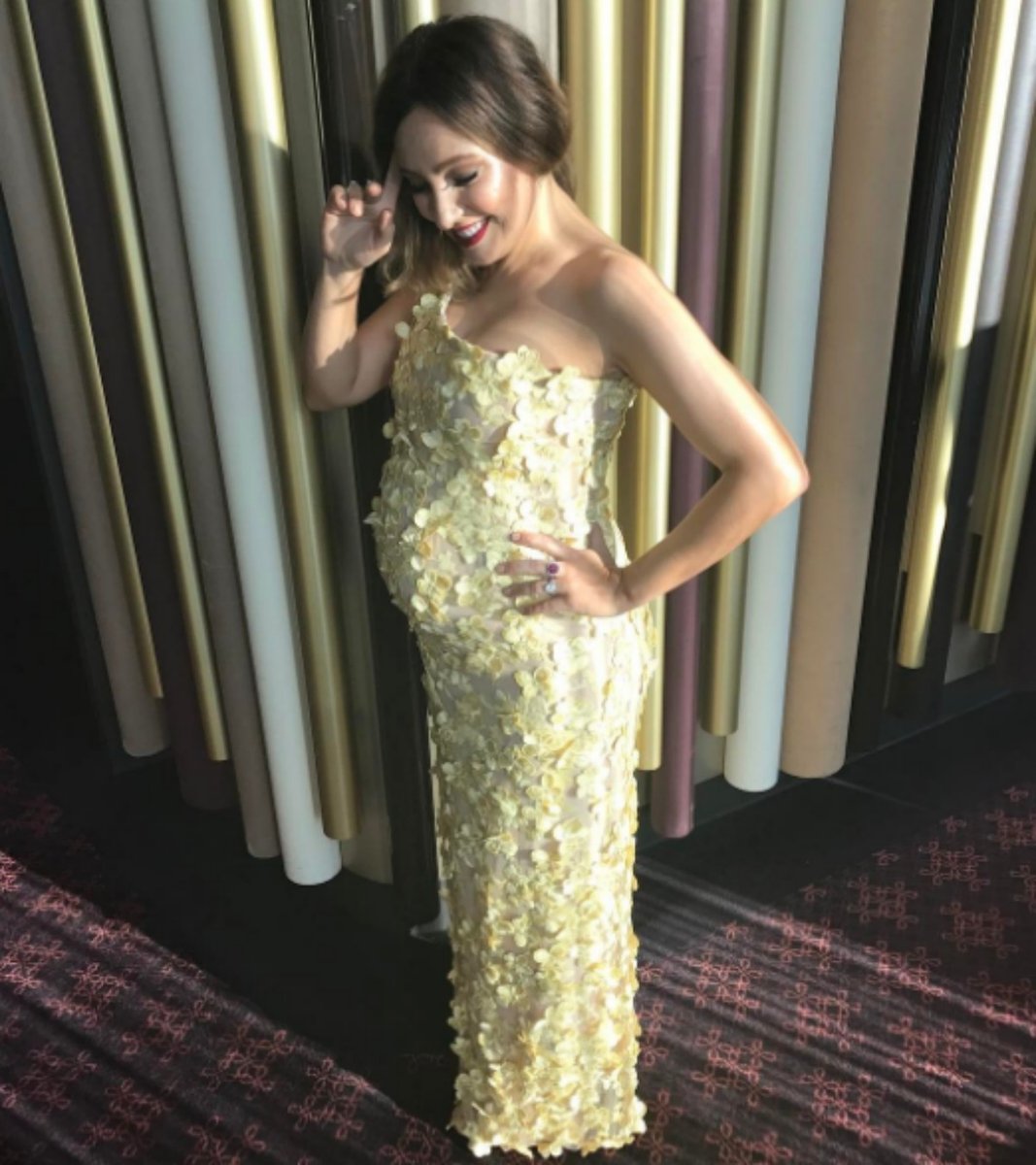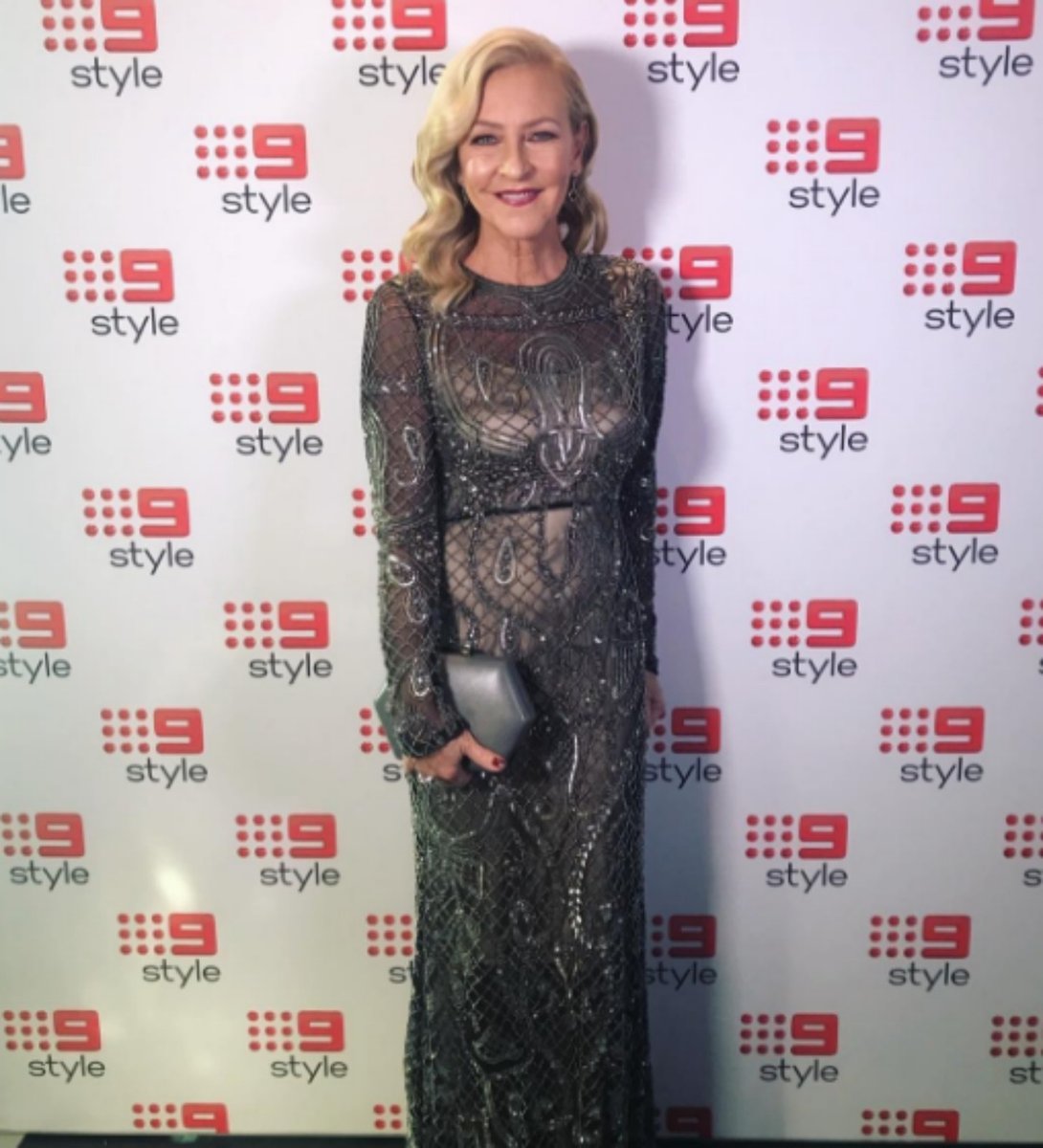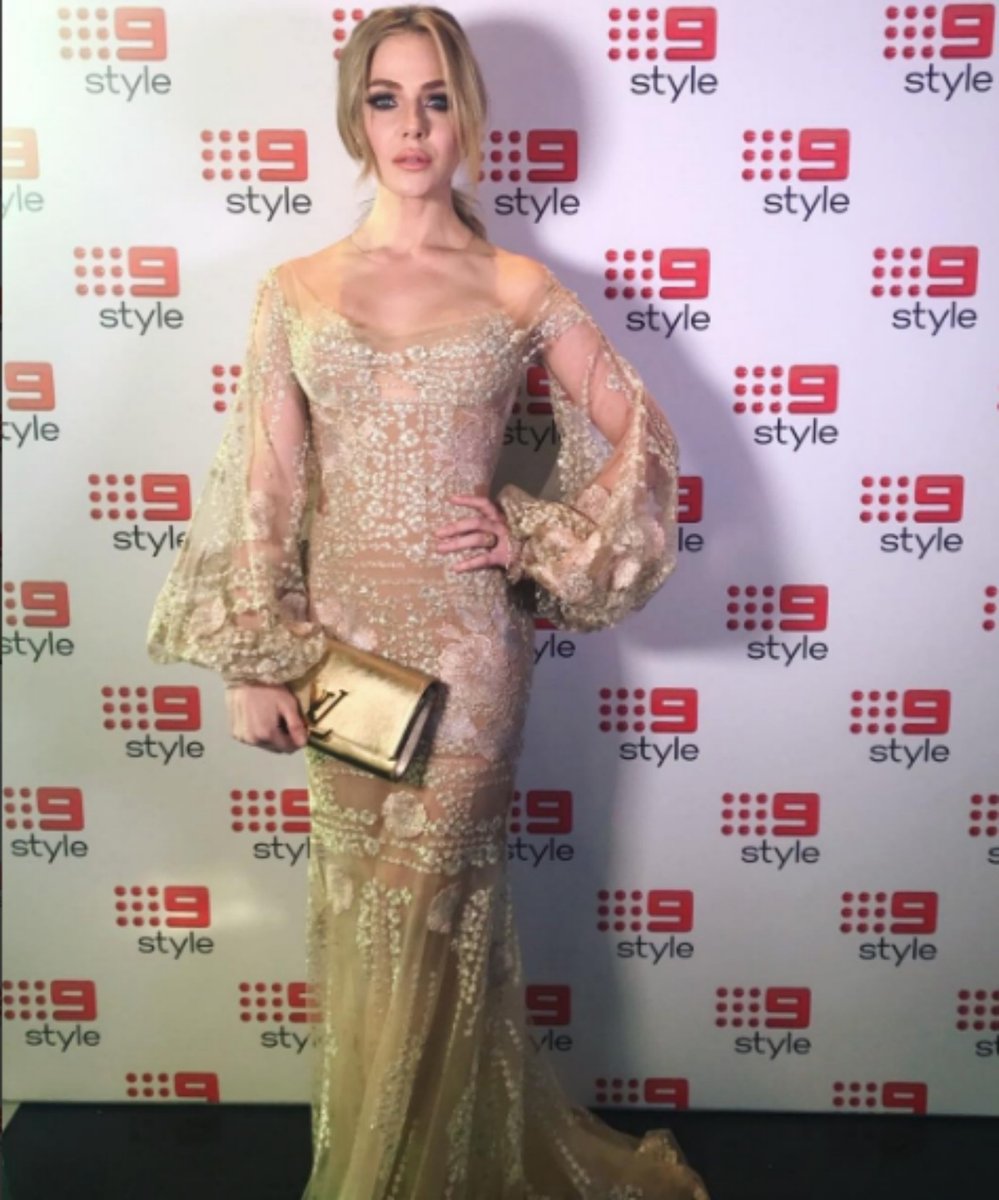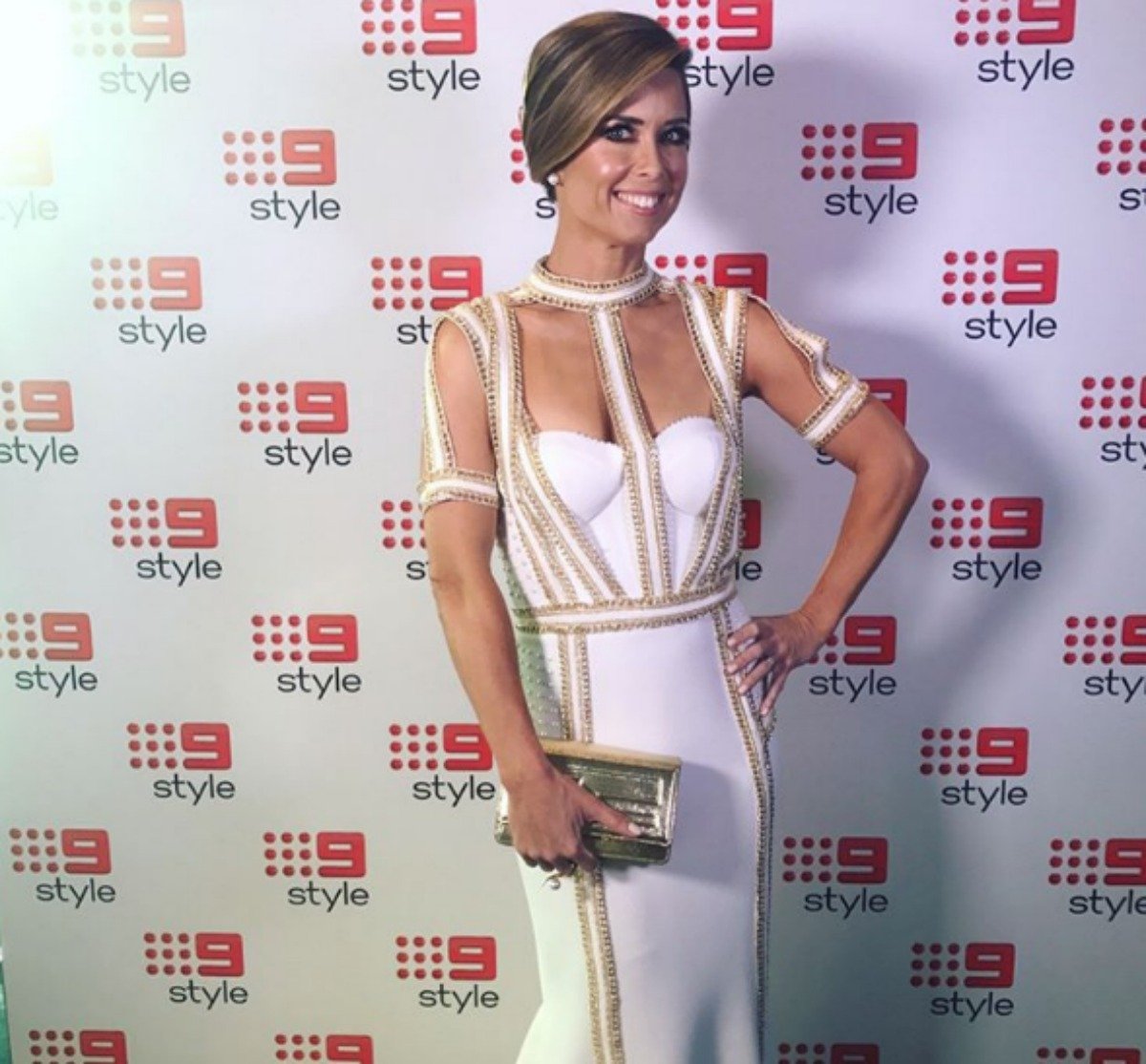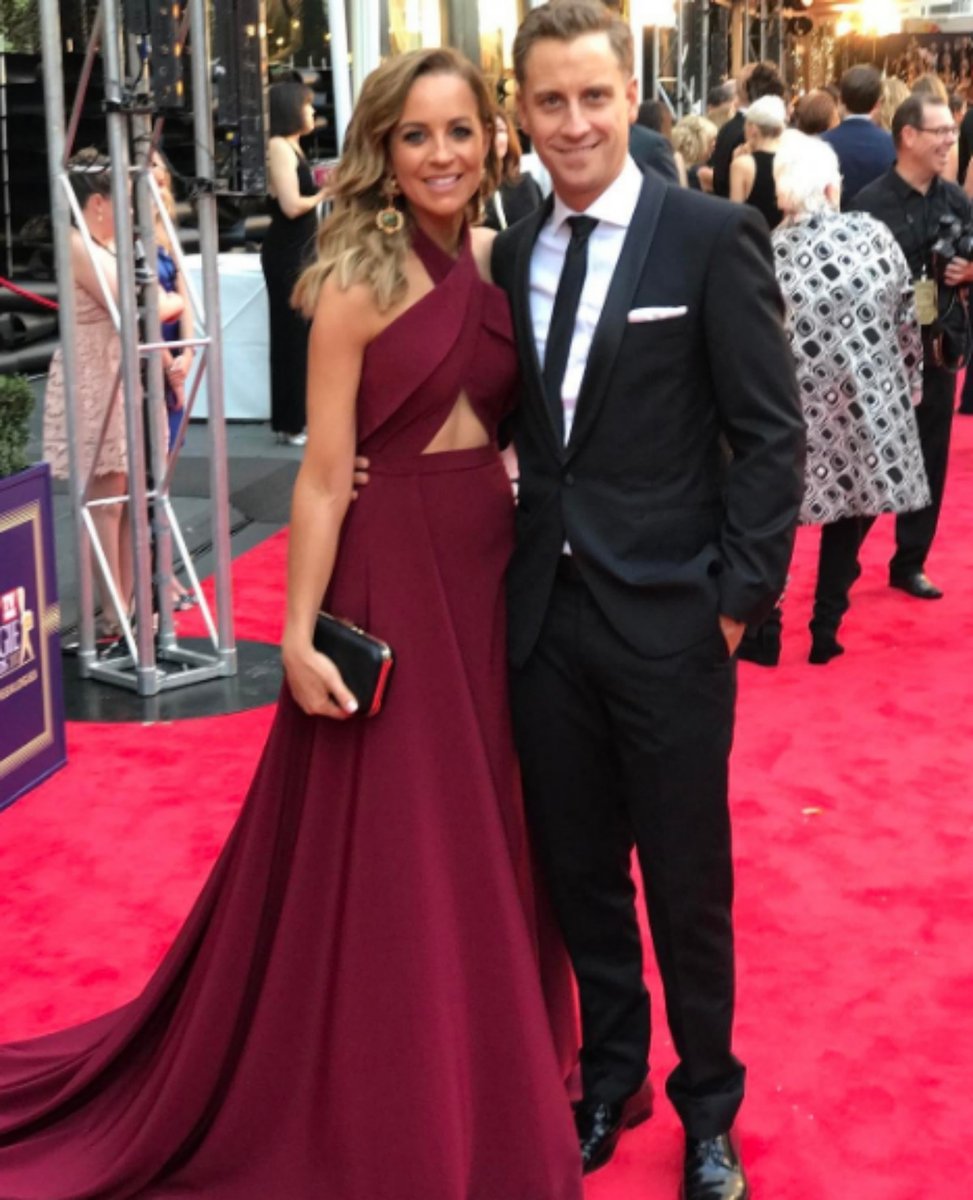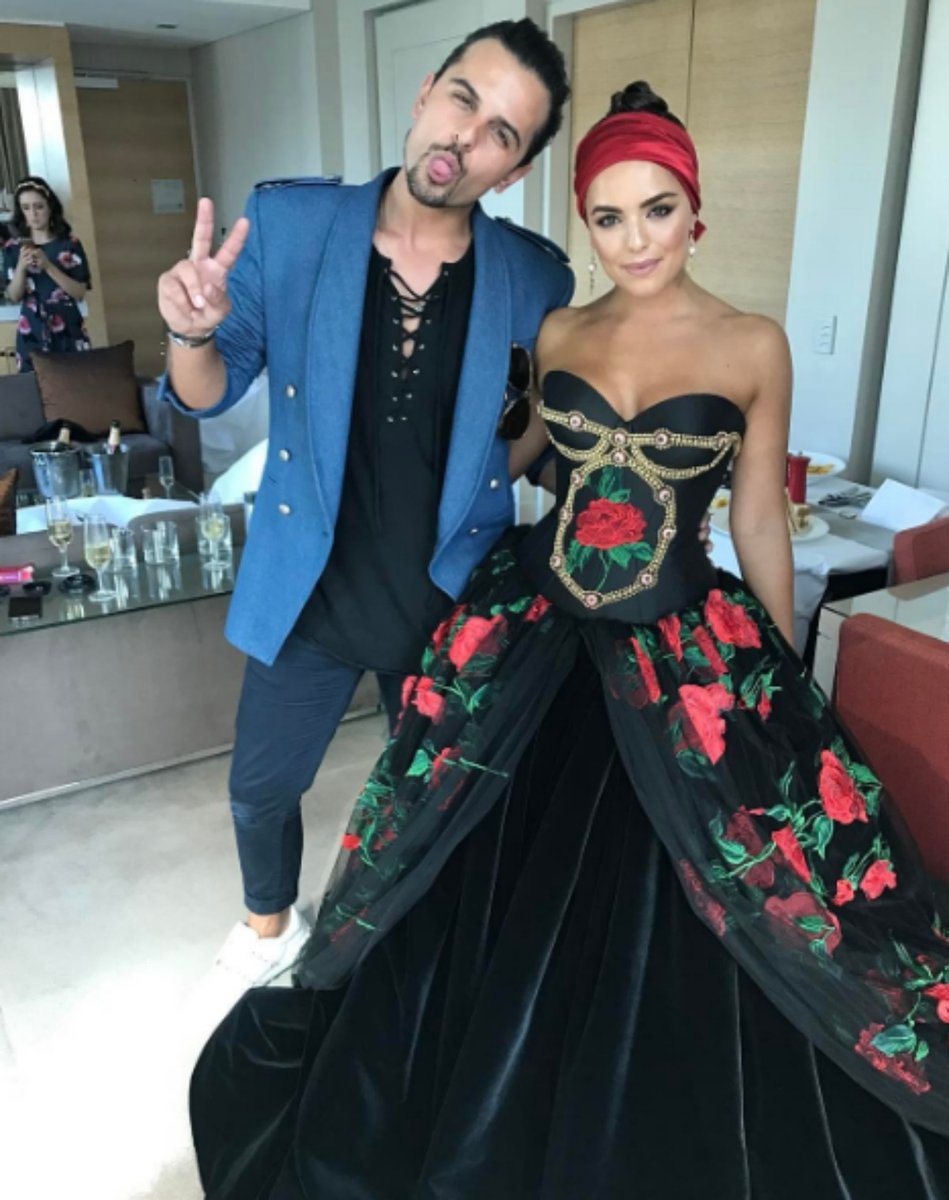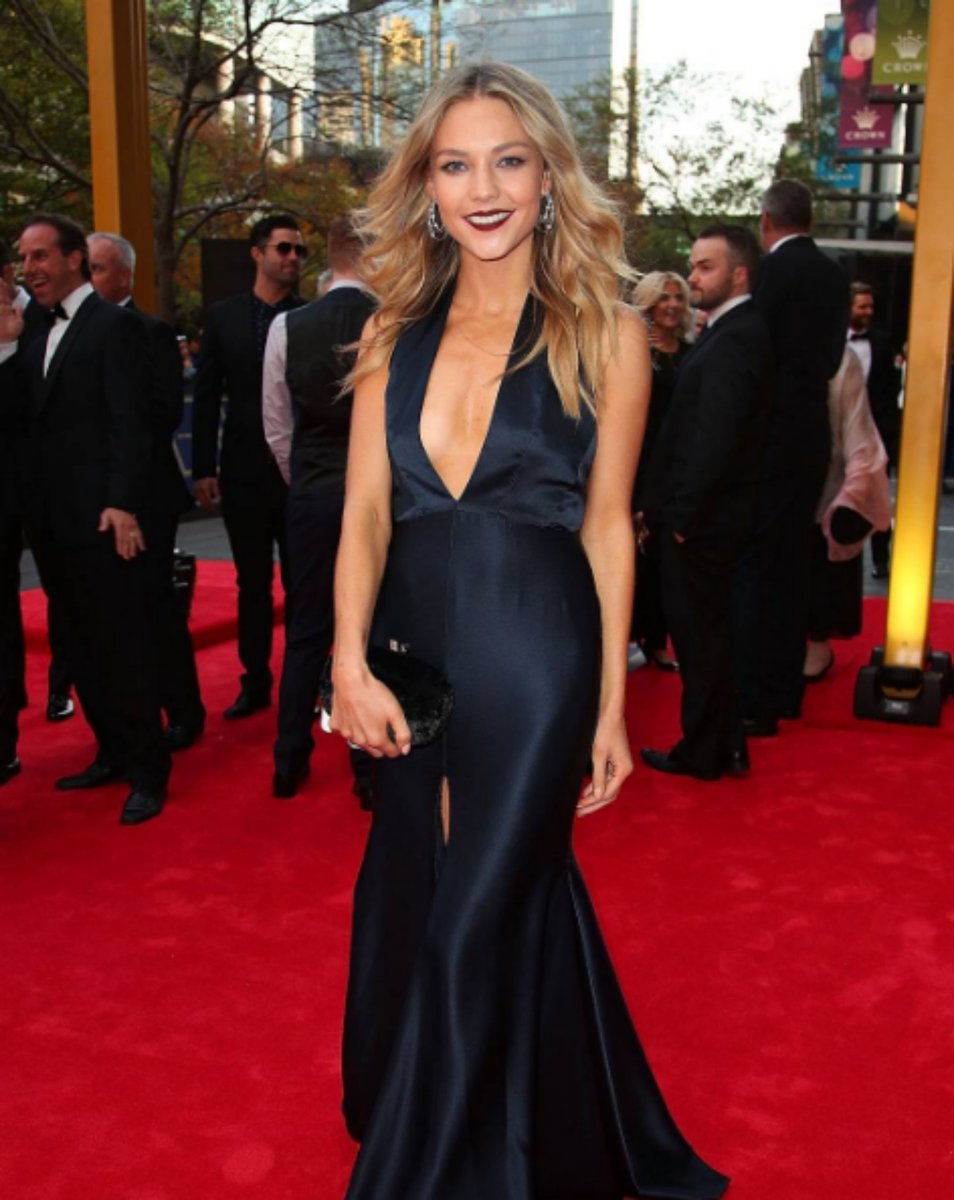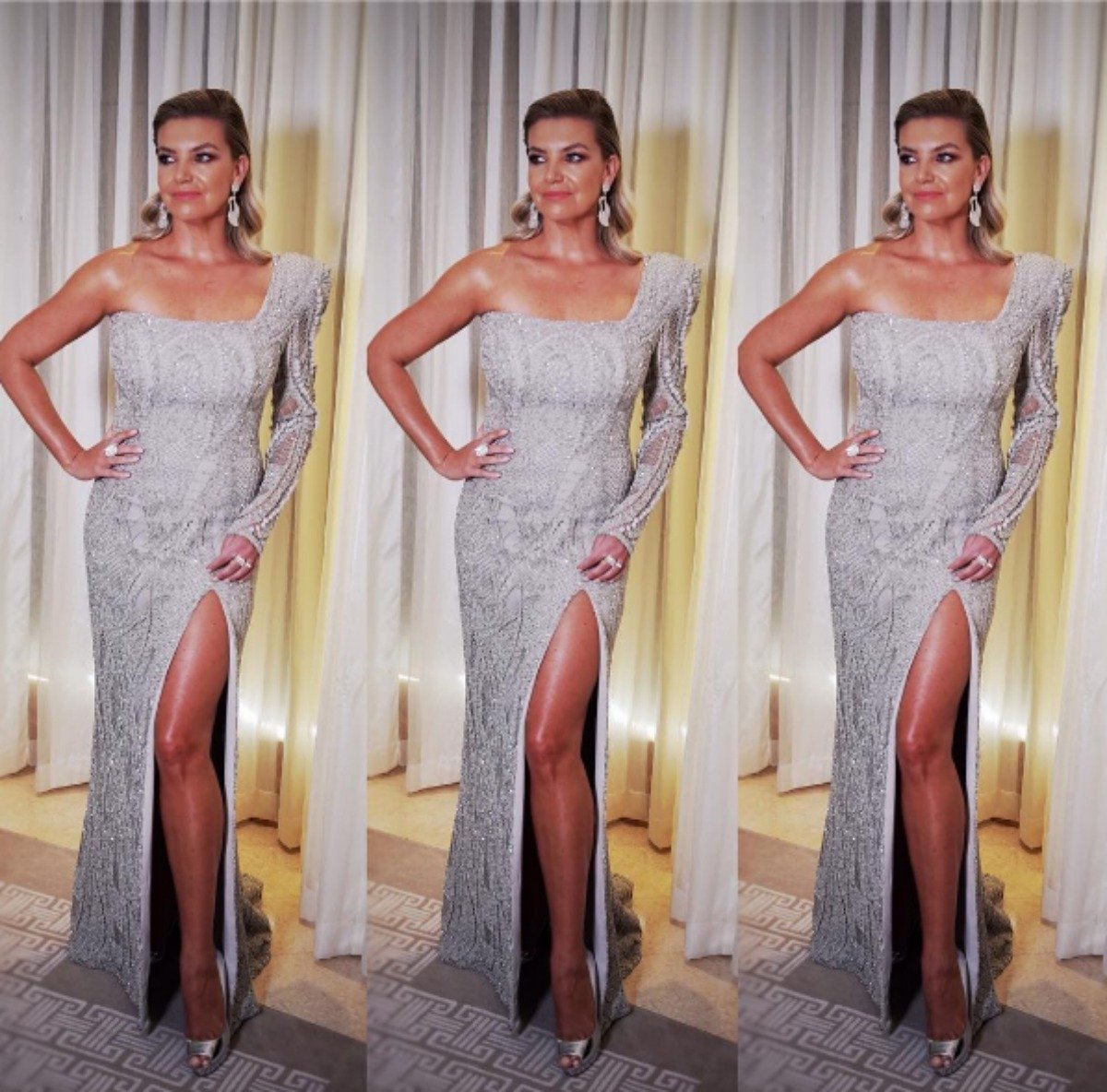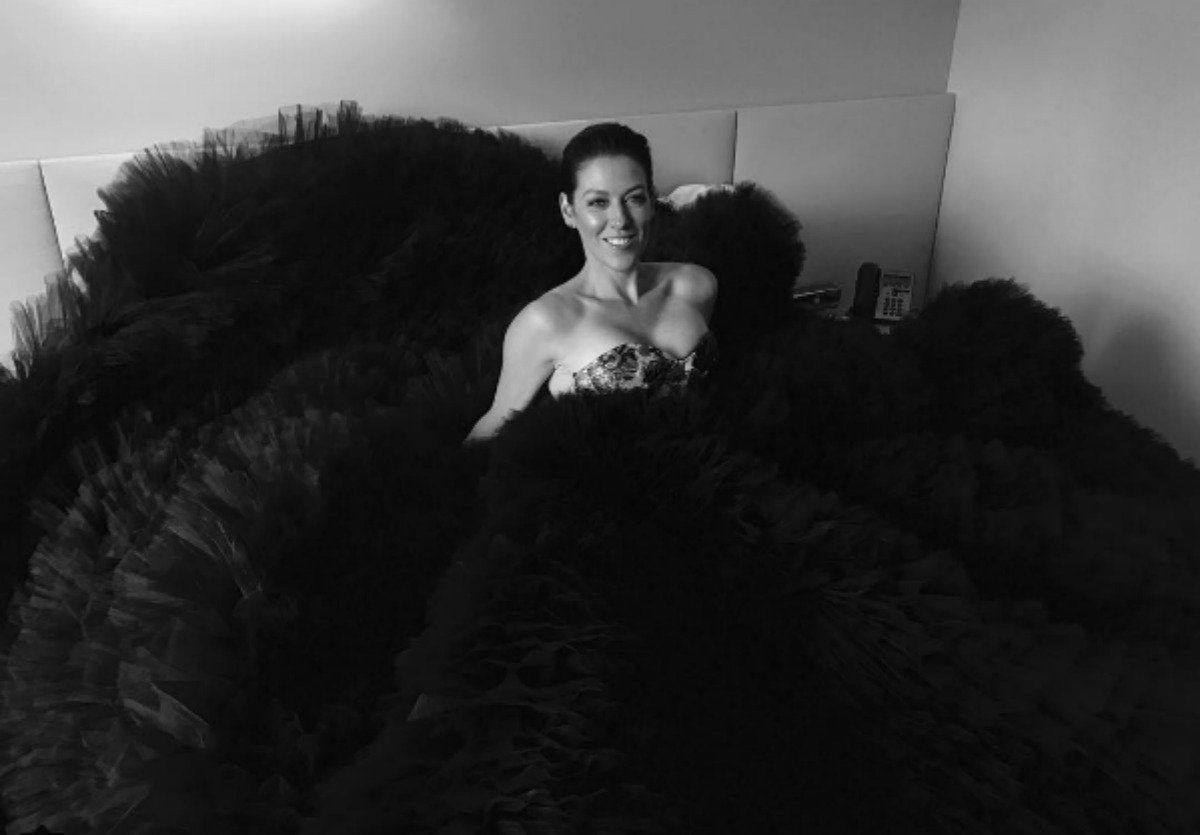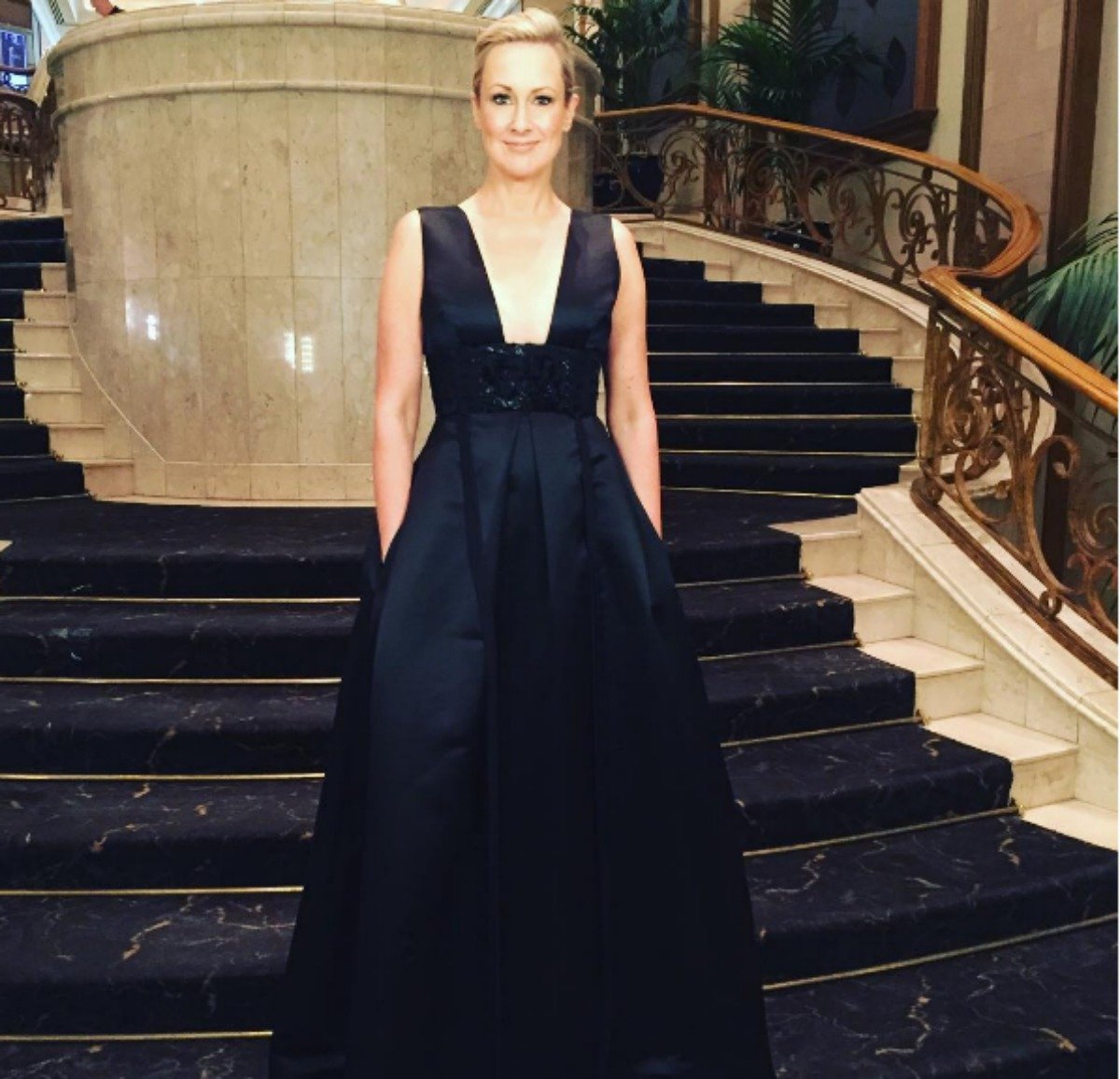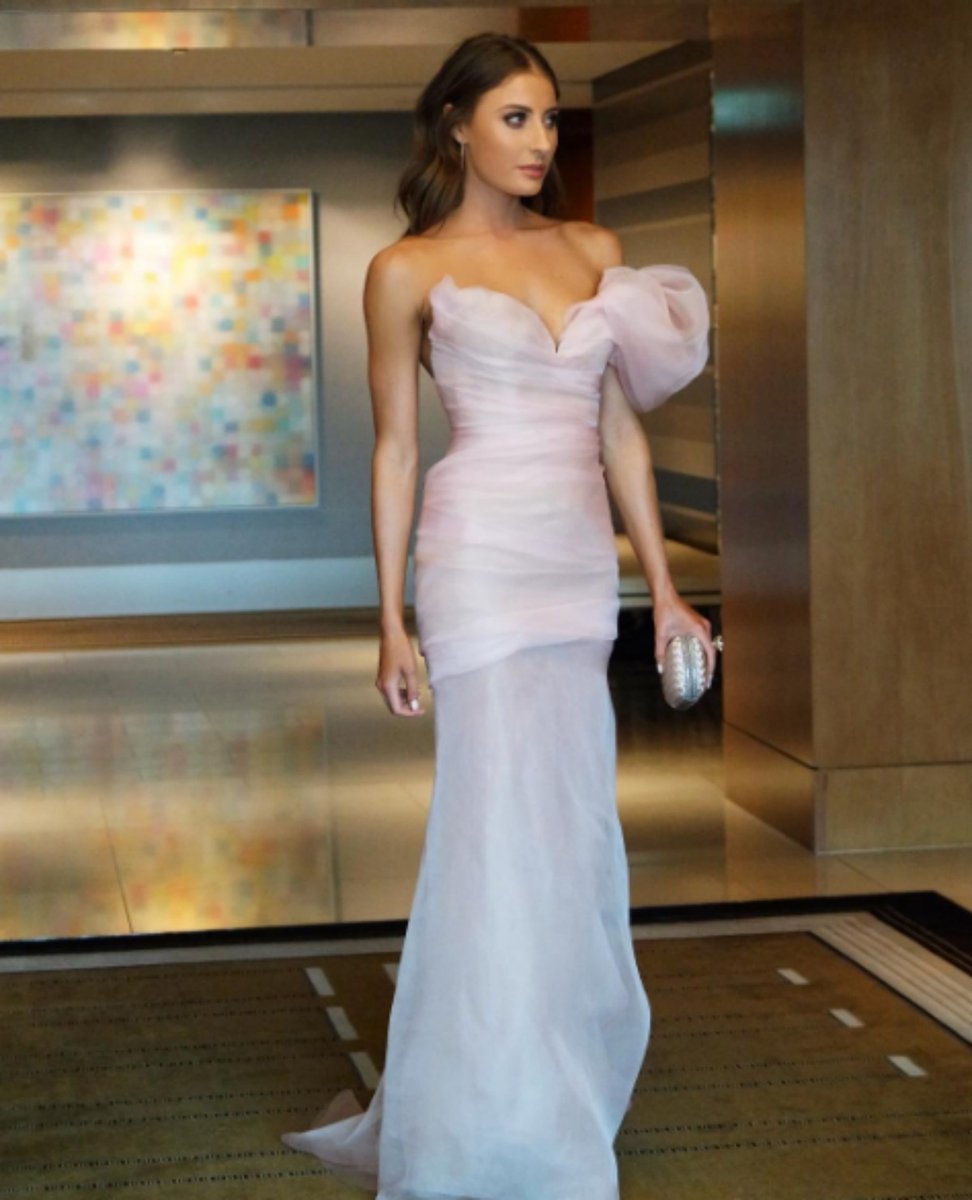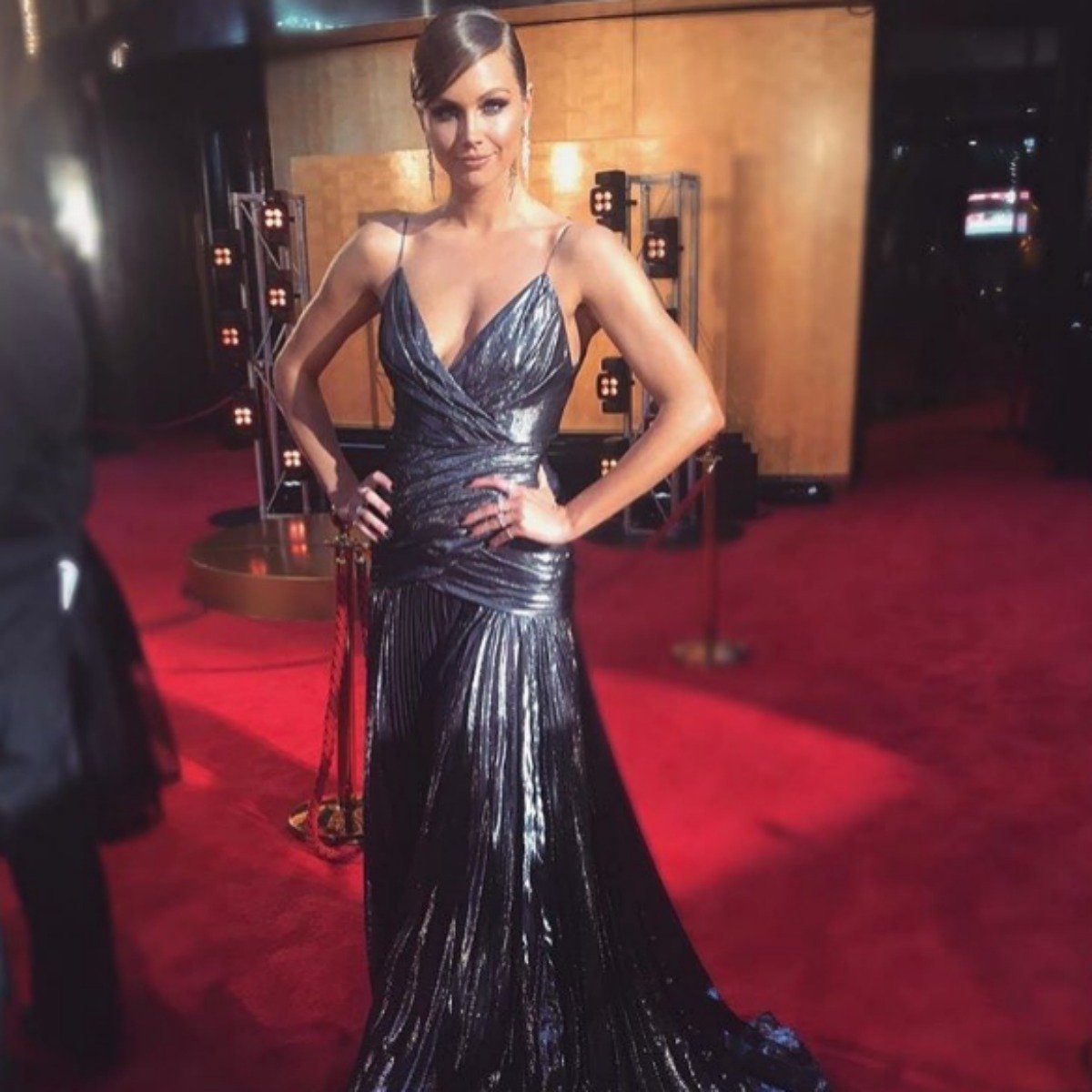 5. Richie and Alex.
The Bachelor couple Richie and Alex found themselves the butt of a reality TV joke, comparing prize money.
"If you win The Bachelor, you get 20 dead roses and a dud boyfriend. And possibly a couple of cold sores," he said.
"I"m sorry Richie, that's Richie and Alex and they're still together. Not sure how long they've got to go..."
The couple have faced recent rumours about their breakup and were quick to joke in response to Hughes' comment, looking at their watches.
"I'm joking Richie, you had more passion in the show than I've had in my life," the comedian finished off.