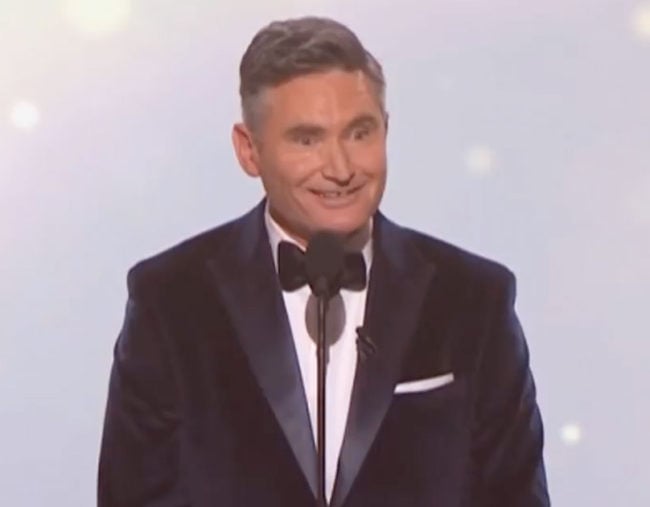 Australian comedian Dave Hughes has revealed he's been dumped from a new comedy show set to appear on Channel Seven after he took a dig at the network's CEO during his opening monologue at this year's Logie Awards.
Speaking to The Daily Telegraph, Hughes said he was unceremoniously dropped from the line-up of the show, called Behave Yourself! and set to air this weekend, after he joked about Tim Worner during the awards.
WATCH: Hughes takes aim at Aussie TV favourites in his Logies opening monologue. Post continues after video.
"I was meant to be on a Channel Seven show on the weekend and I got cancelled," he said.
"It's a new panel comedy show, they took me off, they decided they wouldn't have me on, they obviously can't take a joke.
"I think Channel Seven should get a sense of humour basically."
While no explicit mention of his gag about the Channel Seven CEO was made, Hughes said it was the only reason he could think of for him being removed from the show.
"They don't think you should do jokes about the CEO situation I suppose, that's all I can think of," he said.
"Obviously that's what I did, you just joke about what's in the news."
The comedian took aim at the network during his opening monologue at this year's Logies, seeming to wrongly attribute TV show The Wrong Girl to Channel Seven rather than Channel 10.