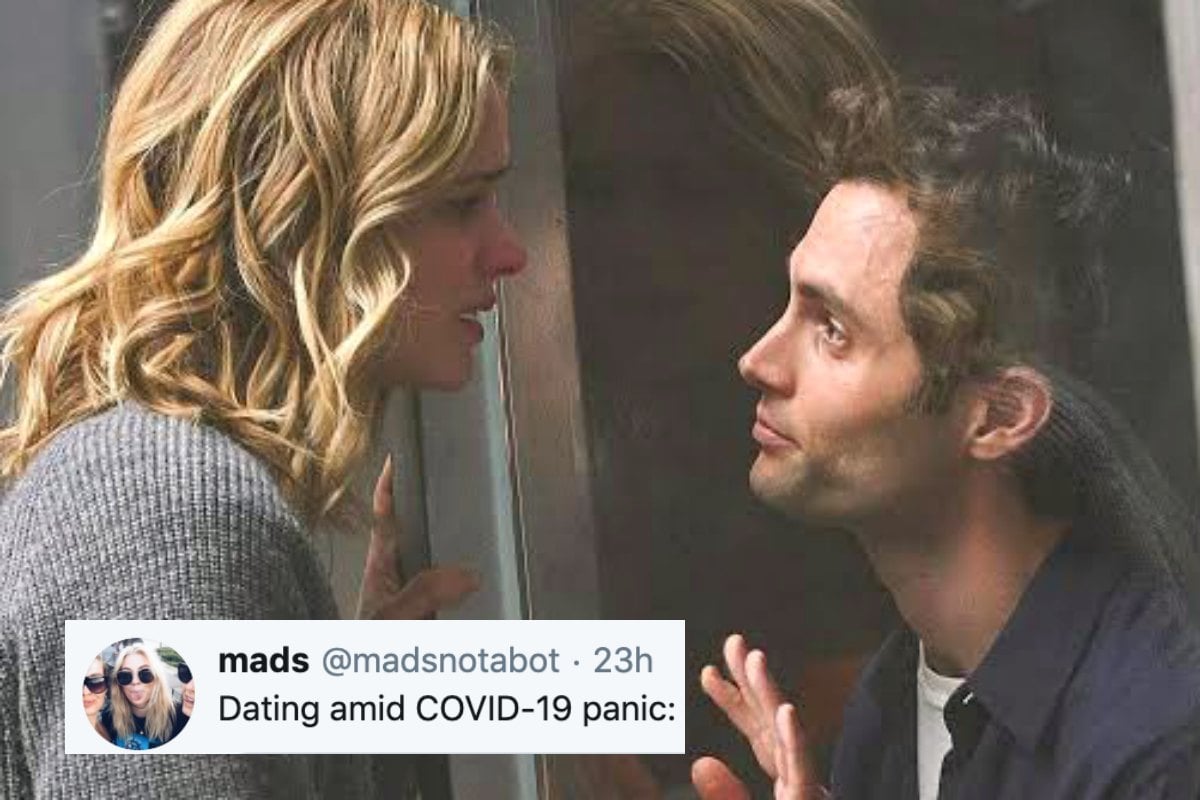 It's a weird time for precisely all of us.
The terms "self-isolation", "quarantine" and "social-distancing" have suddenly entered our vocabulary and many of us are spending A LOT of time at home.
And if you're single *raises hand* you've probably also had to adapt your methods around dating and romance.
This is what each star sign is like in a dating situation. Post continues below.
After all, this is not the time to be sharing bodily fluids (of any kind) with strangers or going out to bars, clubs, and restaurants. It's a matter of public safety.
Dating apps like Tinder and Hinge have even released statements addressing the health of their users, encouraging users to practice good hygiene, like carrying hand sanitiser and frequent hand washing.
PSA:

Please wash your hands before you steal your Hinge date's fries.

It's okay to "share" fries, but not germs ????

— Hinge (@hinge) March 2, 2020