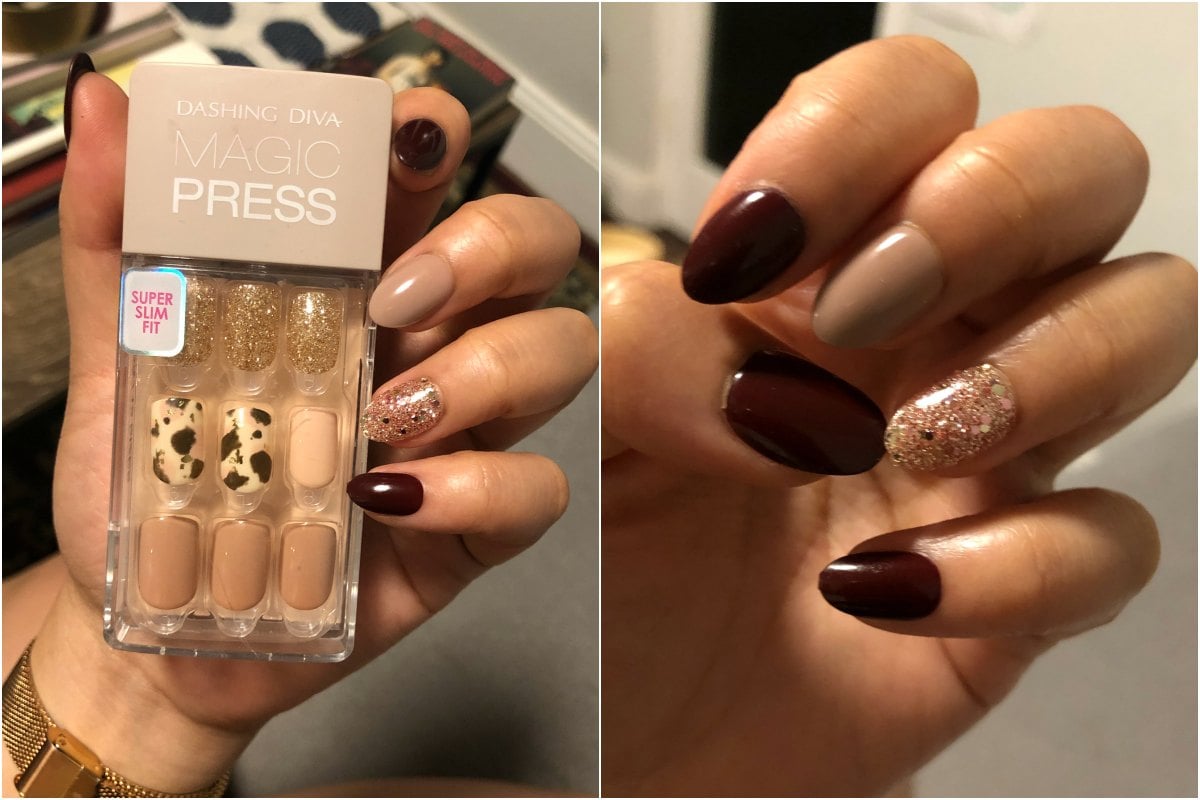 I have a love-hate relationship with getting my nails done.
I love the polished, put-together feeling you get after a fresh gel manicure, but it's also an expensive and time-consuming process. Plus, I have weirdly fast-growing nails, and try as I might, I just can't resist the temptation of picking at a peeling gel mani on its way out.
Alas, I've found a solution, and I say this with my (manicured) hand to heart: it's a game-changer.
Life with and without nails. Fake nail devotees will understand. Post continues below.
When I first saw Dashing Diva's Magic Press fake nail kits, I was dubious. I had memories of playing with plastic, press-on fake nails as a child. They looked tacky and the adhesive lasted merely hours before they would fall off. As it turns out, a lot has changed in 20 or so years.
Originating as a New York nail spa, Dashing Diva are available in Australia online through their website and at select Pricelines. The majority of their kits cost around $17, which is half the price of a standard gel mani, and a fraction of the costs of nail extensions. Score.