Darren Criss was just 10 years old when Gianni Versace was assassinated in Miami in 1997, so understandably, he doesn't have much of a recollection of it.
"I knew as much about it as I guess most people knew about it, which is not much, unless you are in the fashion industry or living in Miami in the '90s," he told Mamamia.
"I was aware that he was shot on his steps, and that was about it."
One detail he could remember though, was about the man behind the assassination. Andrew Cunanan was a crazed stalker who shot Versace at point blank on the steps outside his mansion.
"I was kind of aware in the recesses of my mind that [the assassin] was half Filipino," he continued.
"That clocked in, because I'm half Filipino, but that's kind of it… That was all I knew."
At the time, Darren would have had no way of knowing that 21 years later, he and Cunanan would be linked in other ways too, with the 31-year-old actor portraying the psychopath on the small screen in The Assassination of Gianni Versace: American Crime Story.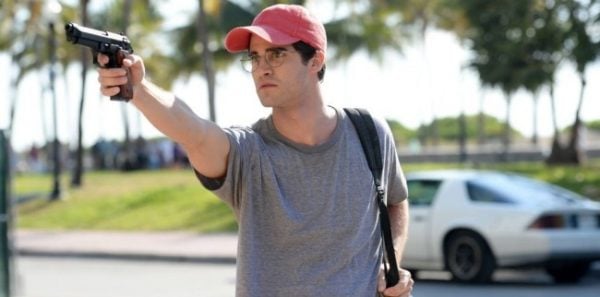 It's a terrifying role he assumes effortlessly, and although he's never been one to shy away from a challenge, it's definitely a departure from the usual parts his fans are accustomed to seeing him in.
Still, Darren says he had absolutely no hesitation about stepping into the shoes of a deranged serial killer.