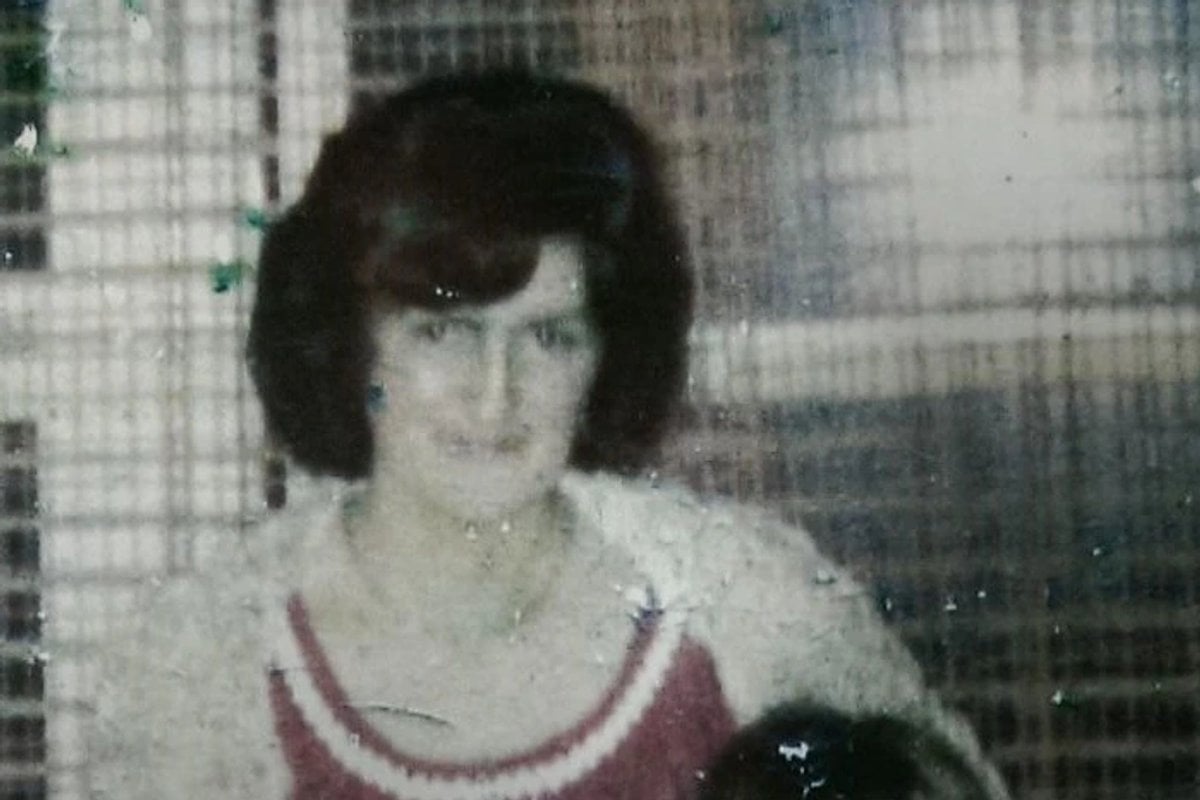 Content warning: This story involves family violence and murder and may be triggering to some readers.
Each year, more than 38,000 missing person reports are received by Australian police. Most people are found within a short period of time. But, as of right now, there are about 2,600 long-term missing persons - those who are missing for more than three months.
Darlene Avis Geertsema is one of them.
The 30-year-old went missing on October 23, 1978, nearly 44 years ago. She has not been seen or heard from since that day.
Darlene left behind family and friends who she loved, and who loved her dearly - including her six children.
The trail for Darlene's whereabouts went cold not long after her disappearance. It was not until July 2013, when then Detective Senior Constable Felicity Boyd - who has since been promoted to Sergeant - was assigned Darlene's case, that momentum picked up once again.
Sergeant Boyd carried out a comprehensive review of the case, including obtaining statements from witnesses, family, friends, and retired investigators, executing search warrants and reviewing original files. This led to an inquest in December of last year.
Here is everything we know.
Who is Darlene Avis Geertsema?
Darlene was born in Tasmania on November 29, 1947. Her parents, who have since passed away, were Leonard and Elizabeth (nicknamed Betty) Styles.
Darlene met Siert Fokko Geertsema on King Island in Tasmania and the pair married on April 2, 1965. They were both young - she was only 17 and Siert was 19. Darlene soon gave birth to twins Elizabeth and Tania, and the family moved to Victoria for Siert's job. 
In 1968, Darlene gave birth to her third child, Robyn. Not long after, the family of five moved back to Tasmania, again for Siert's work. Sharon, their fourth daughter, was born in 1969.
A few months later, Siert was sent to jail for three months for burglary. While he was incarcerated, Darlene began a brief relationship with another man and fell pregnant with her fifth child, Kathryn, who was born in 1970.
Siert and Darlene broke up soon after, likely due to her affair. They remained on good terms however, and six months after separating, Siert tried to rekindle their relationship. But by that time, Darlene had moved on with another man.
Mamamia will not name this man for legal reasons as he is a person of interest. For the purpose of this story, we will call him Mr POI.
Siert spoke with Darlene, and she told him that although Mr POI "bashed her" she still loved him. Recognising their relationship was over for good, Siert gave her $2000; this was all his savings, which was a lot of money for that time. He then left and relocated to the Northern Territory for work.