When a woman walked into Jean Skinner's beauty salon for a manicure, the nail technician instantly knew something was wrong.
The client had a "straight dark vertical stripe" down one of her nails, and asked the manicurist to cover it "with a colour dark enough" to disguise the mark.
But Jean knew that the stripe was indicative of a larger problem and wasn't just a "blood blister", as the woman had previously been told.
"The nail salons 'diagnosed' her a few different ways," Jean shared on Facebook, alongside an image of her customer's nail.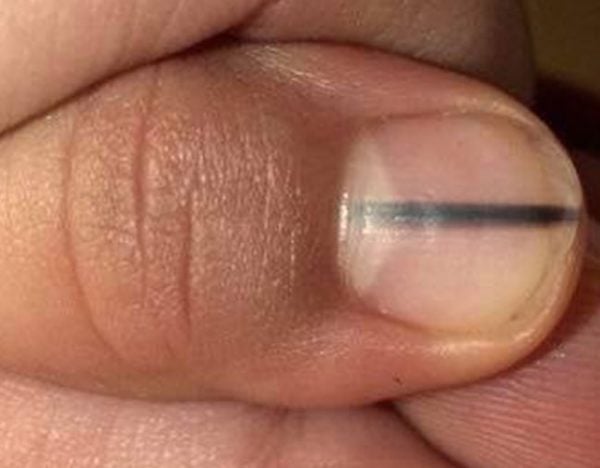 "Some said it was a lack of calcium. Some said it was hereditary.