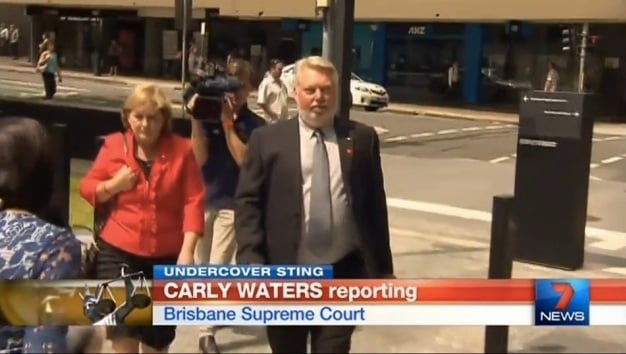 Your speedy update on all the day's big stories: Thursday, March 13, 2014
Brett Cowan found guilty of murdering Daniel Morcombe
Brett Peter Cowan has been found guilty of the abduction and murder of Sunshine Coast teenager, 13-year-old Daniel Morcombe in December 2003.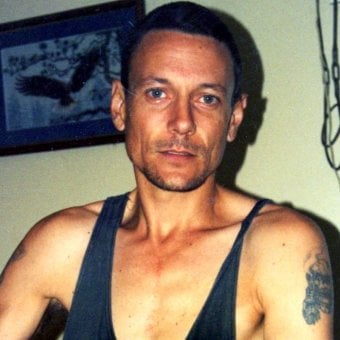 This afternoon, after seven and a half hours, the jury announced they had found Cowan, 44, guilty of the three charges against him: murder, indecent treatment of a child and interfering with a corpse. Cowan, who had nothing to say in response to the verdict, had  previously pleaded not guilty to the charges. He is expected to be sentenced later today by Justice Roslyn Atkinson.
Details have also been released of Cowan's child sex offence history, with two convictions in 1987 and 1993 for attacking two young boys. Morcombe's parents Bruce and Denise, and his twin brother Bradley, burst into tears as the unanimous guilty verdict was read out by the jury of six men and six women. The trial at Brisbane Supreme Court, which heard from 116 witnesses, had been running for 19 days.
Sydney man stabbed to death at work
Vissa Esan, 47, was stabbed to death at 7:30am outside his real estate office in Pendle Hill, Sydney. He later died at Westmead Hospital. A 30-year-old man has been arrested by Parramatta Police in relation to
the attack and was allegedly found with blood-stained clothing. The murder weapon has not yet been discovered, though police are hopeful that CCTV cameras captured the violent attack.
Colleagues of Mr Esan were distraught this morning and have told the Daily Telegraph that the Tamil Sri Lankan man who lives in Kellyville was expecting his first child with his wife, Shanika. John, a co-worker of Mr Esan's said that 'no one was around to help him. He was left lying there with his wounds....we think it's a druggie attack...he was a really popular guy and community leader. We all loved him.'
Explosion in New York leaves 3 dead, 63 injured, more than 12 missing
A gas leak in East Harlem, New York has caused two five-story apartment buildings to collapse after an explosion that has shocked the city. At least three people have been confirmed dead with 63 seriously injured and more than nine unaccounted for. Firefighters have struggled to contain the blaze which has left rescue workers searching for survivors amongst the rubble and debris. Two names of people who died at the scene have so far been released: Griselde Camacho, a public safety office at a Manhattan college and Carmen Tanco, a dental hygienist.
 Anti-vaccination group forced to change their name
The Australian Vaccination Network, which advocates anti-vaccination rhetoric, has finally
changed its name under force to one that accurately reflects their stance on the issue. The group will be known as the 'Australian Vaccination Skeptics Network' after the Administrative Decisions Tribunal ordered them to do so. The group has previously been attacked by doctors and scientists for their misleading claims that vaccinating children is a 'personal choice' and that vaccines cause autism. Meryl Dorey, the group's public officer, has called the name change a waste of money.
Karl has a crack at walnut world record
Today show's host, Karl Stefanoovic, has attempted to gain a Guinness World Record title by smashing walnuts on a desk using only his head. Karl came up with the idea himself, though later appeared to regret his decision, saying that he "raised it at home with the kids and the kids said 'Dad, that would be cool, because we always wanted something really cool to remember you by'." Karl's attempt at the record comes after Mohammad Rashid, a Pakistani man, set a new world record this week when he cracked 155 walnuts in one minute. Watch Karl's attempt below..