UPDATE: Brett Peter Cowan found guilty of murdering Daniel Morcombe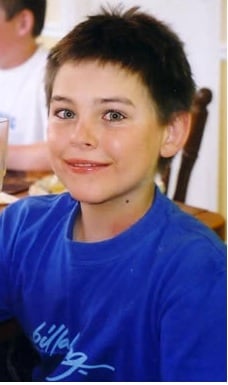 Brett Peter Cowan has been found guilty of murdering 13-year-old Daniel Morcombe in 2003.
Cowan was found to have abducted Daniel while he was waiting for a bus on the Sunshine Coast, all those years ago. The jury accepted that Cowan then drove Daniel to a demountable building in bushland, before choking the teenager to death.
A Supreme Court jury in Brisbane found the 44-year-old guilty, on charges of interfering with a corpse, indecent treatment of a child and murder.
Cowan confessed to the crime to undercover police posing as criminal gang members.
Cowan had previous convictions for child sex offences. He was first convicted after attacking a seven-year-old boy in Queensland in 1987. In 1993, Cowan was convicted again, after he attacked a boy in a caravan park in Darwin, and pleaded guilty to deprivation of liberty, grievous bodily harm and gross indecency.
1. Daniel Morcombe jury
The jury in the Daniel Morcombe case will resume their deliberations today on whether Brett Peter Cowan, 44, is guilty.
The panel of six men and six women were unable to reach a verdict yesterday.
Cowan, who changed his name to Shaddo N-unyah Hunter, has pleaded not guilty to murder, indecent treatment and misconduct with a corpse.

2. Explosion in New York
A massive explosion, described as sounding like a bomb, has killed at least two people and injured over 18 in New York.
Two buildings have collapsed with what is thought to be a gas leak.
"This is a tragedy of the worst kind, because there was no indication in time to save people," Mayor Bill de Blasio said at the scene.
The mayor told reporters that the report of the gas leak, which he said came about 15 minutes before the explosion, was "the only indication of danger".

3. Sighting of MH370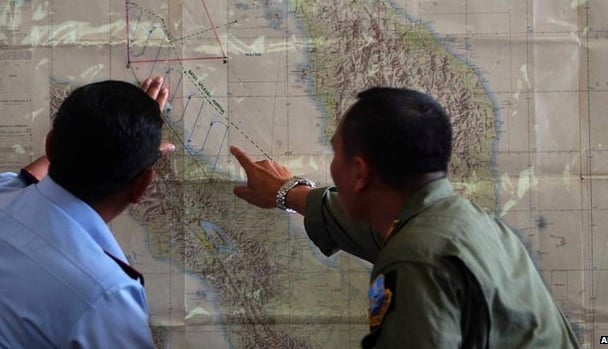 A New Zealand man has sent an email to authorities in Malaysia and Vietnam claiming he witnessed the missing Malaysia Airlines plane "come down" in flames.
The man was working on an oil rig south of Vietnam.
A Vietnam official has confirmed they are investigating the claims.
In other developments:
There now appears to be conflicting reports of just when MH370 went off the radar with Malaysia's civilian administration denying reports that the military tracked the plane several hundred kilometres off course.
However, a military radar has been confirmed to show a plane headed west towards the Malacca Strait at the time.
China's foreign ministry has complained that there is "too much confusion" regarding the information released about the plane's flight path.
4. Barangaroo fire
The Sydney CBD was in commuter chaos last night with a fire at the Barangaroo Construction site.
This morning, the blaze continues to burn but roads are back to normal. An investigation will be conducted into the cause of the fire.
5. Racist attack or not?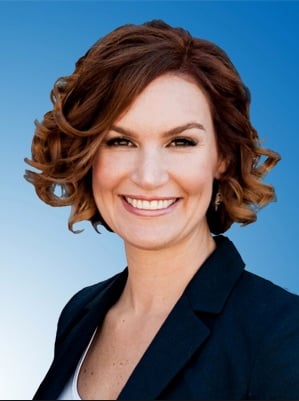 A Labor Party campaign leaflet targeting a Liberal candidate in the South Australian election has been labelled racist and demeaning.
The controversial flyer focuses upon the surname of one of the Liberal party candidates.
For more, and to see the 'racist' flyer, read this post here " Is this racist and demeaning?" 
6. Today's weather
Need to know what the weather is like where you are today? Mamamia Rogue has got you covered.
 7. Oscar Pistorius trial
The eighth day of the trial of double amputee Oscar Pistorius has seen a court-room recreation of the bathroom door, which Pistorius says he used a cricket bat to smash open.
Pistorius claims he was wearing his prosthetic legs when he smashed open the door. However, a policeman has used the reconstruction to show that the angle of the bat when striking the door was consistent with it being held by a person with a much higher shoulder height.

8. Parents to help educate
A submission being prepared for the national curriculum review will argue that parents need to be more involved in teaching their children at home.
News Limited reports that the Australian Parents Council say too much is expected of teachers and there should be a national focus on how parents can help with lessons at home.
Executive director Ian Dalton is requesting that parental engagement be written into education policy.

9. Indigenous culture in maths is nonsense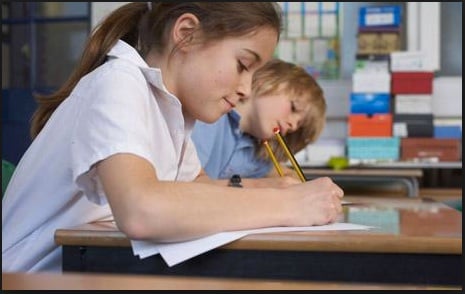 Meanwhile, the head of the Prime Minister's indigenous council, Warren Mundine, has told The Australian that the "cross-curriculum priorities" embedded in the national curriculum are ridiculous.
"What is indigenous physics? Physics is physics. If we are to compete in the job market, we must learn technology and engineering, we need to be taught subjects properly," he said.
He told the newspaper that he didn't understand why these perspectives were in such subjects. "Science and maths are universal. Teachers raise with me that they find this difficult."
10. Bali drugs
A New Zealand-born woman, who lived in Sydney, has again denied any knowledge of the drugs for which she is being held in a prison in Bali.
News Limited quotes Leeza Ormsby's lawyer, Ary B Soenardi, saying Leeza continues to deny any knowledge of the drugs despite police attempts to get her to confess to it.

11. The flag debate
Foreign Minister Julie Bishop has told the BBC that the Government will not consider removing the Union Jack from the Australian flag.
It comes as New Zealand Prime Minister, Mr Key, promises that if his government is re-elected in September he will allow the public to decide in a referendum whether it wants to change their flag.
What news are you talking about today?