UPDATE: Brett Peter Cowan found guilty of murdering Daniel Morcombe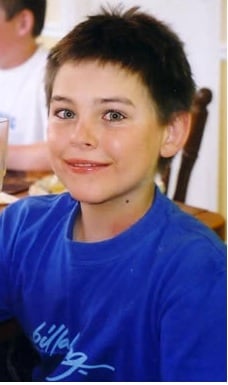 Brett Peter Cowan has been found guilty of murdering 13-year-old Daniel Morcombe in 2003.
Cowan was found to have abducted Daniel while he was waiting for a bus on the Sunshine Coast, all those years ago. The jury accepted that Cowan then drove Daniel to a demountable building in bushland, before choking the teenager to death.
A Supreme Court jury in Brisbane found the 44-year-old guilty, on charges of interfering with a corpse, indecent treatment of a child and murder.
Cowan confessed to the crime to undercover police posing as criminal gang members.
Cowan had previous convictions for child sex offences. He was first convicted after attacking a seven-year-old boy in Queensland in 1987. In 1993, Cowan was convicted again, after he attacked a boy in a caravan park in Darwin, and pleaded guilty to deprivation of liberty, grievous bodily harm and gross indecency.
1. Daniel Morcombe jury
The jury in the Daniel Morcombe case will resume their deliberations today on whether Brett Peter Cowan, 44, is guilty.
The panel of six men and six women were unable to reach a verdict yesterday.
Cowan, who changed his name to Shaddo N-unyah Hunter, has pleaded not guilty to murder, indecent treatment and misconduct with a corpse.

2. Explosion in New York
A massive explosion, described as sounding like a bomb, has killed at least two people and injured over 18 in New York.
Two buildings have collapsed with what is thought to be a gas leak.
"This is a tragedy of the worst kind, because there was no indication in time to save people," Mayor Bill de Blasio said at the scene.