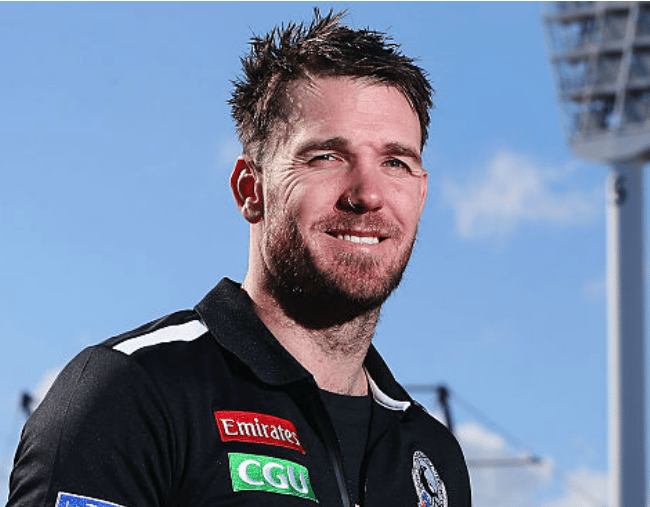 With AAP.
1. Former AFL star Dane Swan denounces "gross breach" of privacy after a "sex tape" was released without his consent.
Police in Melbourne are investigating the circulation of a salacious video featuring former AFL player Dane Swan.
The video, posted on social media, features former Collingwood star Dane Swan and a woman.
"Police are investigating after a video was distributed electronically and online. The video was posted without consent," Victoria Police said in a statement on Thursday.
In a statement read on Swan's behalf on Channel 9's The Footy Show, he called the distribution of the video without his consent a "gross breach" of his privacy and denied it was a "sex tape", as it was widely reported to be.
"I have recently become aware of a video of me being published and circulated on the internet," he said.
"Contrary to some media reports, the video is not a 'sex tape'.
"Although the video was taken a long time ago, it has been posted and distributed only recently. It was taken and distributed without my consent. The distribution is a gross breach of my privacy.
"As it is illegal to distribute such material online without consent I have reported the matter to the police who are investigating the distribution.
"As the matter is under investigation, I have no further comment at this time and I ask that my privacy be respected."
Watch Eddie McGuire read a statement on behalf of Dane Swan last night. Post continues after video.
Swan's agent Liam Pickering also released a statement through Channel 9 on the privacy breach, reminding fans that the former sports star should not be treated any differently because he is a high-profile male.
"In other incidents often with a female victim the media has been keen to protect the victim's identity," Pickering said.
"Although Dane understands he is a public figure, he is the victim in this case and is no less deserving of that protection."
2. Camille Cosby lashes in the wake of history-making Bill Cosby verdict, calling the case "mob justice, not real justice".