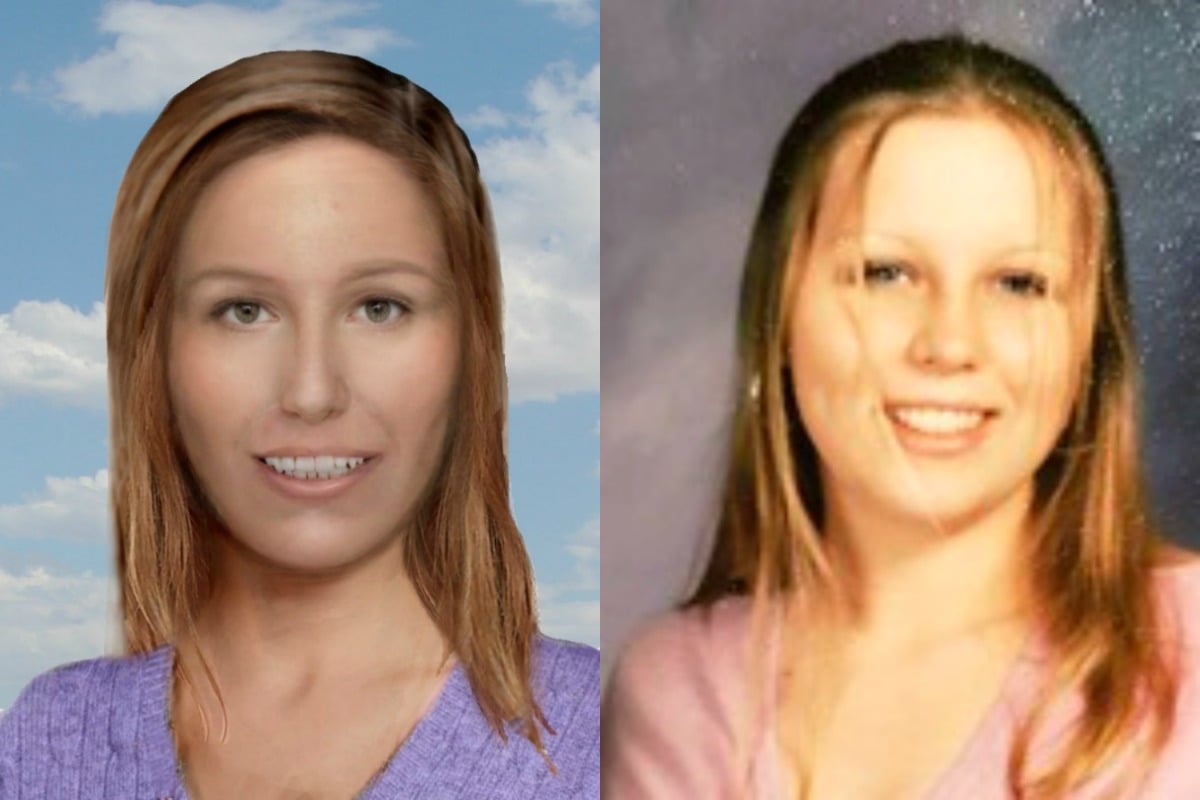 For more than 12 years, a girl lay buried in a Texas cemetery without anyone knowing who she was. Her gravestone read "Jane Doe". The media called her "Lavender Doe", because of the pale purple shirt she'd been wearing when she died. But recently, a group of amateur sleuths working together online finally found out her name.
Two men found the girl's burning body in a wooded area near Longview, Texas, in the early hours of October 29, 2006. She'd had petrol poured on her and had been set alight just a few minutes earlier.
Local police were able to work out a few things about her. She was aged somewhere between 17 and 25, and was Caucasian, with strawberry blonde hair and perfect teeth. She'd been wearing a pale purple shirt and jeans, and had $40 in her pocket. She'd also had sex not long before she died, judging by the semen found inside her.
WATCH: Top 5 True Crime Documentaries. Post continues below.
But oddly, no one came forward to claim the girl as a family member or friend. She didn't match with any missing persons report. Someone in the online true-crime forum Websleuths nicknamed her Lavender Doe, and that nickname stuck.
Police matched the semen found inside the girl to a local man called Joseph Wayne Burnette. He admitted picking up a girl for sex, but that was all he admitted.
In December 2006, the unidentified girl was buried in the local cemetery. Locals put flowers on her grave.
The police didn't stop trying to find out who she was. They tried DNA matching, without success. Seven years after she was buried, they exhumed her body to use new 3D technology to come up with an image of her face. Still no one came forward to claim her.