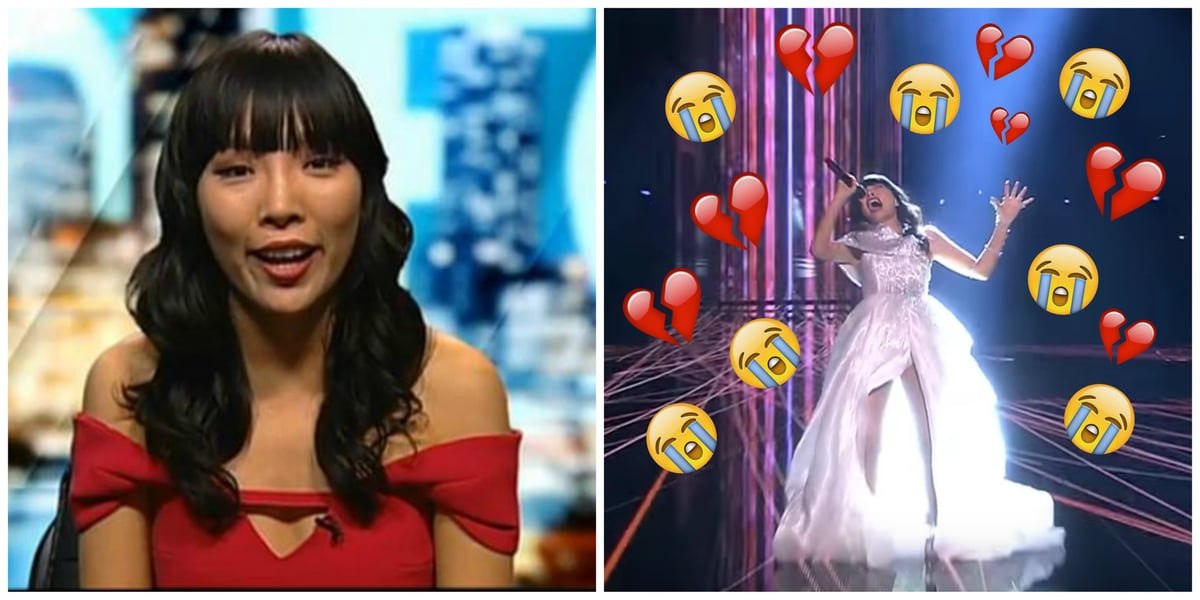 She won the hearts and ears of Eurovision fans around the world, but Dami Im had some very sad news for fans this week.
The custom-made bejewelled ball gown from her iconic Sound of Silence performance is no more.
Appearing on Wednesday night's episode of The Project the Australian icon was asked by the panel if the dress would be making its way onto her upcoming national tour.
"I haven't told this to anyone," the X Factor alumni begun, "but the dress kind of got almost destroyed."
A priceless work of art, now gone. Source: Getty. 
Cue glam hearts around the country breaking.
"The box that I was performing on - the surface was like sandpaper - so every time I came off it it would rip some of the fabric," Im explained, adding that she had to be lifted off by two men every time she performed the song.
"They couldn't get it right in all the rehearsals," Im continued, "So one guy would try to pull me off while I was singing and the other guy wasn't there, and there were so many rehearsals that were actually filmed and I'm screaming as I'm coming down rather than singing the song."