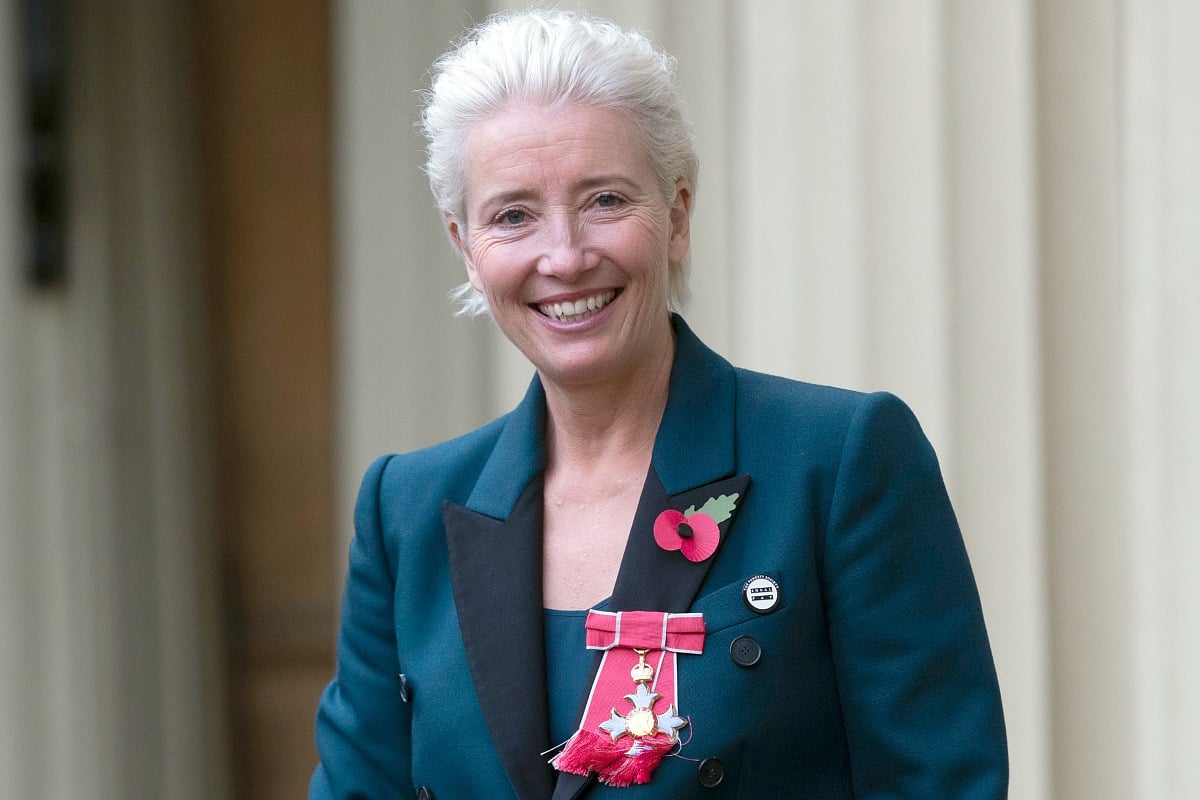 Can you believe Emma Thompson has only JUST been made a dame?
The actress, writer, star of the best Christmas movie of all time and all round bloody legend received her honour for Dame Commander of the British Empire from Prince William on Wednesday in a big, fancy ceremony at Buckingham Palace.
But of course, Thompson, who walked onstage barefoot and threw her Louboutins behind her at the 2014 Golden Globes, was going to have some fun with it.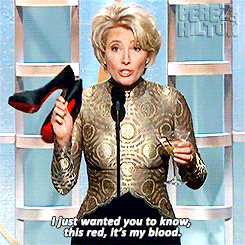 Seemingly on a quest to never, ever wear heels again (who can blame her?) the 59-year-old rocked up at her damehood ceremony in blindingly white Stan Smith sneakers.
Oh, and an equal pay pin because like we said: legend.