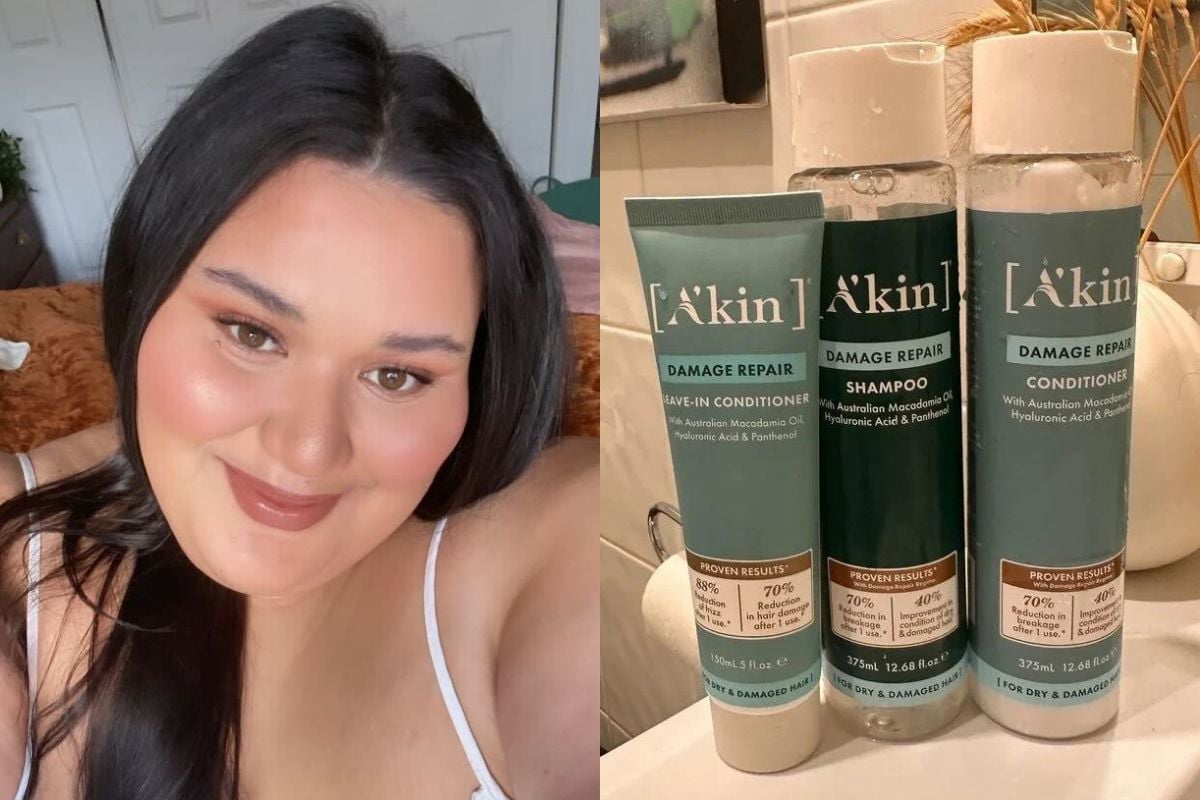 As someone who has messed a lot with her hair to try new colours, I've had my fair share of battles with hair breakage.
The thing is, I do enjoy dyeing my hair and didn't want damaged locks to be the reason for putting off ever dyeing it again.
One of the most rewarding self-care changes I made to avoid damaging my hair was giving it some real tender loving care and not just washing it with whatever I could find laying around in the bathroom.
Since then, I've discovered 7 haircare rules I now live by that have completely transformed my hair from a frizzy, untameable mess, to healthy, strong locks that take minimal effort to style.
Rule 1: Choose hydrating hair products.
One of the most important steps in caring for damaged hair is to choose the right products, and as someone who has experienced the consequences of not doing so (hello, frail, brittle hair), I urge you to give your hair what it needs.
Recently, I've been using A'kin's Damage Repair haircare range to give my locks a boost in shine and to help my hair and scalp stay healthy after way neglecting it for so long.
The Damage Repair haircare range from A'kin includes a shampoo, conditioner, and a leave-in conditioner (my personal fave!). The range contains skincare hero ingredients hyaluronic acid and panthenol (vitamin B5) combined with macadamia oil.
The range is also made in Australia, natural, affordable, founded by a botanical chemist, and 100 per cent vegan. (Does it get any better?)