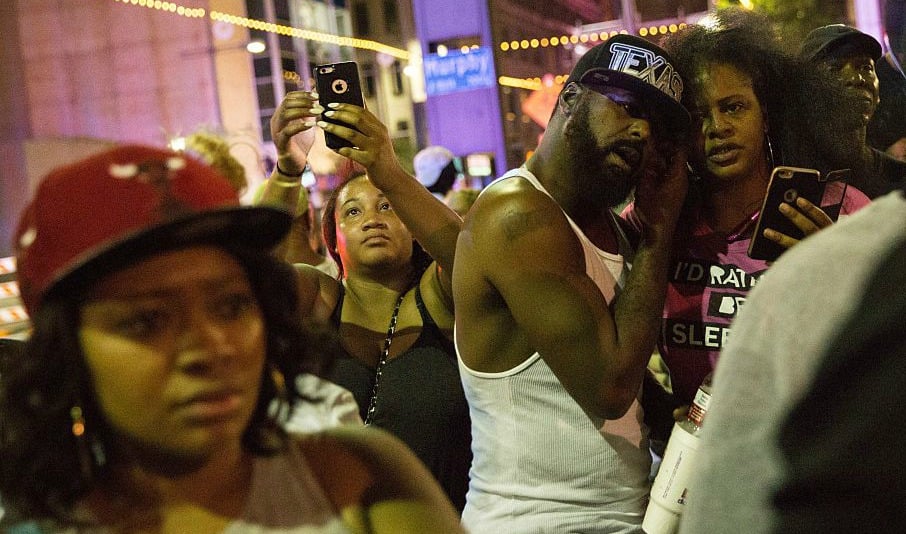 We've rounded up all the news you need to know today — so you don't have to go searching.
1. Suspect named, five police officers dead after protest shootings.
Five police officers have been killed, and at least seven more shot, after snipers fired at officers at a Black Lives Matter protest in Dallas, Texas.
Texas resident Micah Xavier Johnson has been named as a suspected gunman in the attack. Johnson, 25, was a resident of the Dallas area with no known criminal history or links to terror groups, news.com.au reports.
The suspect was killed with a robotic explosive after negotiations broke down, Dallas police have confirmed.
"We cornered one suspect and tried to negotiate for several hours," Dallas Police Chief David Brown said in a press conference. "Our negotiations broke down. We had an exchange of gunfire. We saw no other option but to use our bomb robot."
He said the suspect clearly stated he "wanted to kill white people, especially white officers."
"He was upset about Black Lives Matter," Brown added.
He would not say how others in custody may be connected to the shooting.
CNN reports that previously, authorities had said three people were in custody.
Brown earlier said two gunmen shot at "police officers from elevated positions during the protest."
The Black Lives Matter protest took place following the deaths of Philando Castile and Alton Sterling earlier this week.
For more on the shootings at the Dallas protest, read this post.
2. Search for missing Victorian baby continues.
Police are still searching for a missing baby from Victoria, who is believed to be sleeping rough with his parents.
On Thursday, a public appeal was launched to help find 12-month-old baby Beau Lachmund. Police have concerns about his welfare.
Baby Beau is understood to be in the care of his parents Dean Lachmund and Brooke Billing.
Their whereabouts are unknown, but police say they been known to sleep in their car in the Mornington Peninsula and Frankston areas, and have limited access to money.
Investigators have released an image of a car similar to the one owned by the parents, a fawn 2001 Ford Forte station wagon with Victorian registration RES-705.
Mr Lachmund took to Facebook on Thursday to post a photo he claimed was taken that day, and to write: "all good."
Dean is described as Caucasian, about 175 cm tall with a thin build. Brooke is described as Caucasian, about 155 cm tall, with a thin build.
Anyone who sees the parents should call Mornington Police Station on (03) 5970 4900.
3. Woman in WA suitcase suffered "significant" injuries
A woman whose body was found last week inside a suitcase in Perth suffered "significant" injuries, police say.
The suitcase was discovered floating in the Swan River by a member of the public on Saturday morning, ABC News reports.
Inside the suitcase was the woman's corpse, along with some distinctive tiles.
Acting Detective Senior Sergeant Mat Atkinson said he hopes new details about the woman's appearance would help identify her.
"She has distinctive tattooed eyebrows and has significant dental work including a root canal performed on her top front left tooth with a crown that appears white against the rest of her teeth," he said.
"She will be someone's daughter, someone will know her and care for her and miss her.
"The circumstances surrounding the disposal of the body are terrible and for this reason we are committed to finding answers."
Officers have been talking to tile suppliers to try to establish where they came from.
They are also reviewing CCTV footage from around the bridge, ABC News reports.
4. Britain's next PM will be a woman
Britain is set to have its second female prime minister.
The governing Conservative Party has taken another step in its process to replace Prime Minister David Cameron, narrowing the contest to two candidates: home secretary Theresa May, the home secretary junior energy minister Andrea Leadsom, The New York Times reports.
The winner, who will be the first woman to lead Britain since Margaret Thatcher stepped down in 1990, will help Britain navigate the Brexit.
5. Worried parents swamp emergency rooms with coughs and colds
Parents are crowding hospital emergency departments with children suffering from minor complaints, Fairfax Media reports.
Doctors from The Royal Children's Hospital in Melbourne are pleading with parents to visit GPs for minor ailments like colds and coughs.
On Thursday, Victorian Health Minister Jill Hennessy similarly urged parents to visit their GPs for low-urgency problems.
She said The Royal Children's Hospital would receive extra funding to create a new 10-bed ward for low-priority patients and deal with these cases.
According to Fairfax Media, demand for its emergency department reached a record this year, causing some people to wait more than eight hours to be seen.
6. The newest Iron Man is a 15-year-old, science-loving black girl
Comic book fans have reacted positively to the news that the next character to join the Marvel Comics "Iron Man" franchise may be an African American girl with a love for science.
The character, Riri Williams, is also enrolled in esteemed US university MIT at the age of 15.
The news was reported by Time magazine on Tuesday, based on an interview with Marvel writer Brian Michael Bendis.
Marvel has previously stated it intends to be more diverse in its introduction of superheroes.
What's making news in your world?