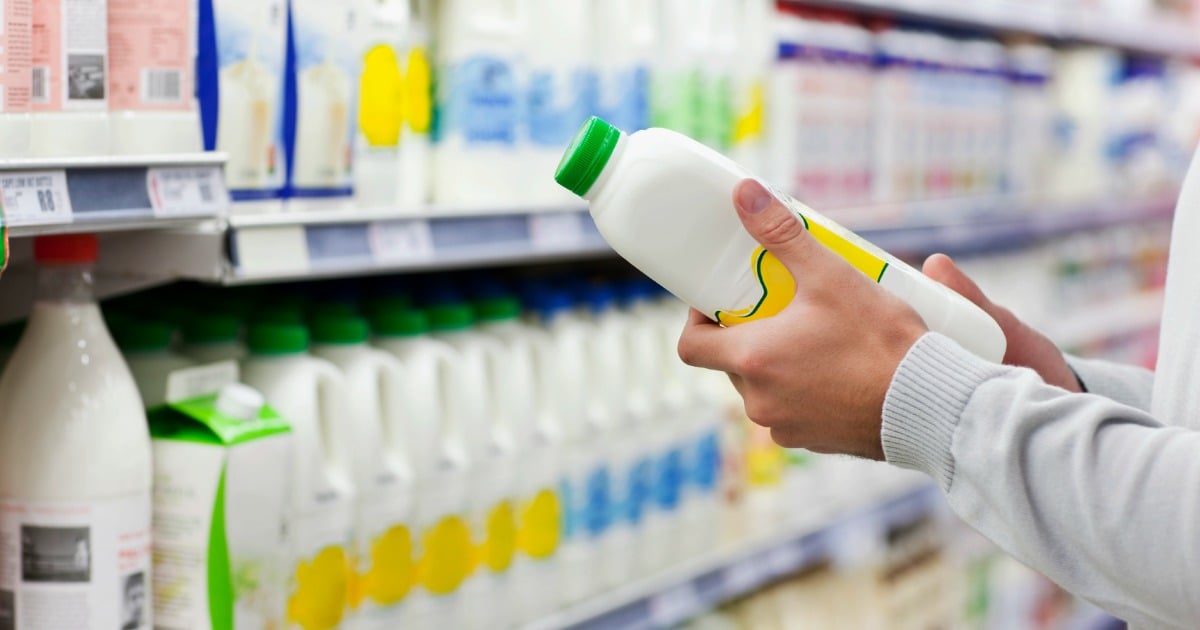 UPDATE: A spokeswoman for Australian Dairy Farmers told Mamamia even if a brand was not Australian-owned, you were supporting local farmers by buying their products because they used Australian milk. This is the case with labels included in the below graphic such as Anchor and Mainland (NZ-owned), Great Ocean Road (Canadian-owned), Pauls (Italian-owned) and more.
"Our key message is to support farmers. What that means for consumers is buying branded products. Australian dairy farmers produce milk for all of these branded products – even if the label isn't Aussie owned – so you are still supporting our farmers," the spokeswoman said.
And while companies like Fonterra and Murray Goulburn are embroiled in the milk price cuts, boycotting their products does nothing to help the huge proportion of farmers connected to them. As consumers, we shouldn't be punishing the farmers who need our help the most. Realistically, the more shoppers buy branded dairy, the more we can show people are willing to pay a little more for their milk.