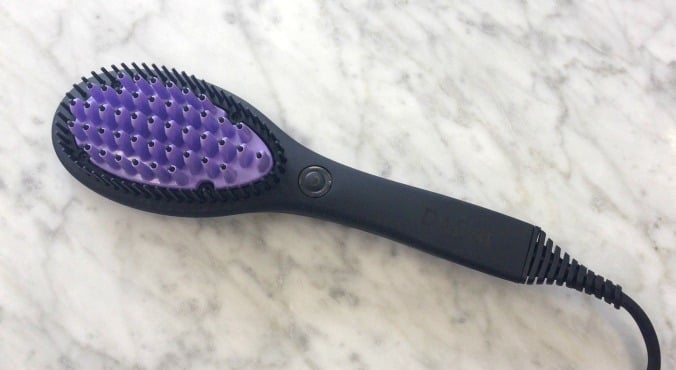 Image: Say hello to Dafni.
I haven't been bothered to straighten my hair in years, for two reasons. (1) I've grown to love my natural waves, and (2) I'd rather hit snooze three more times than dedicate a precious chunk of my morning to ironing them out. The only thing I ever straighten these days is my fringe.
However, my interest in hair straightening was reignited when I saw a new tool being advertised in the lead up to Christmas. The ad featured a model turning her hair stick-straight by simply running a chunky brush through it, Marcia Brady-style. Wizardry!
This magical styler was the Dafni hair straightener, and it seems everyone is talking about them. Understandably so — who wouldn't want to knock out their straightening and de-knotting processes in one stroke?
Curiosity got the best of me so I decided to give the brush a try. Here's how it all went down. (Post continues after video.)
Note: This was done quite speedily and not in front of a mirror, so the result is not as neat or straight as it could be. I definitely missed a few spots.