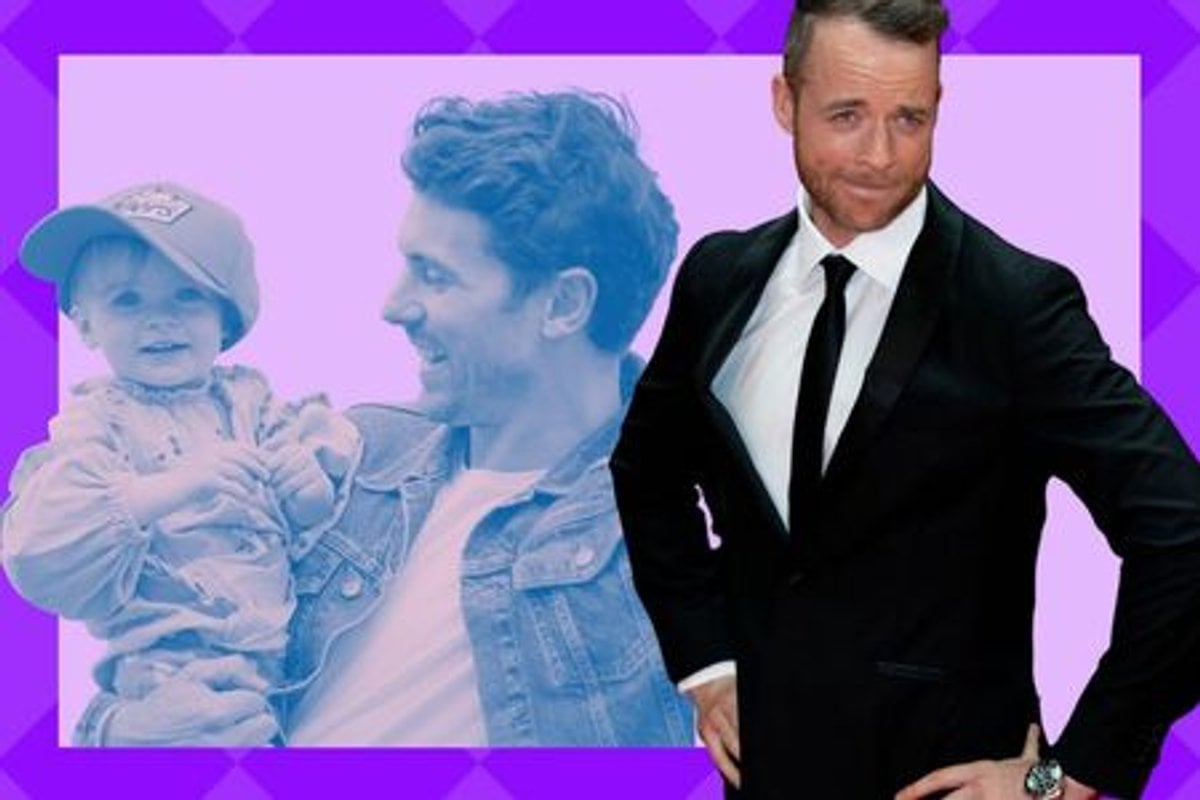 For Mother's Day, Mamamia wants to promote gender equality by encouraging women to #LowerTheBar for themselves and others. The standards are so high for mothers and the ultimate cost is women's mental health and wellbeing. That's why you'll notice something different about the stories on our homepage today. To draw attention to the underappreciated reality of being a mother in 2021, we've written satirical stories using headlines that would never, ever be written. Ultimately, the message is that mums are held to an impossible standard, and this Mother's Day, we should give them the ultimate gift: kindness. You can read more about Mother's Day at Mamamia here.

In 2017, a mere three days after his daughter Rudy was born, Hamish Blake emerged from his Melbourne home. 
He was wearing shorts and a t-shirt, with rubber thongs on his feet. 
The comedian and podcast host was met at his front door by a crowd of journalists and photographers, eager to get a photo of his post-baby body.  
"Hamish... Hamish... how did you do it?" asked a keen tabloid cadet, who had managed to elbow her way to the front of the pack.