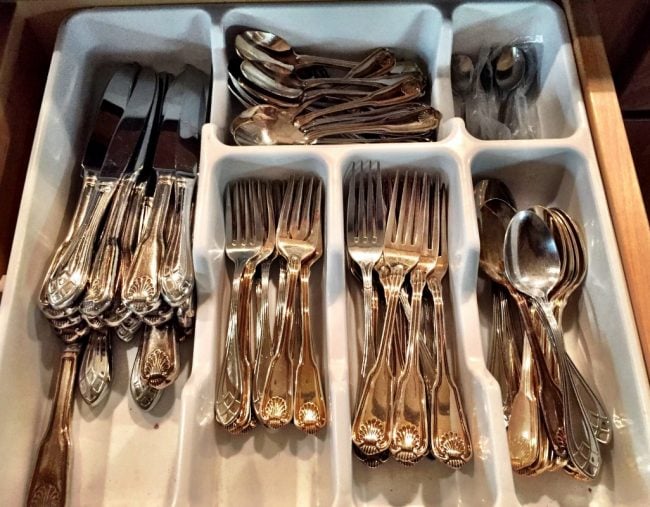 Oh.
You see, in New Zealand, the people have very little to worry about – and it was becoming awkward for them.
They have a Jacinda Ardern whose hobbies include a) not being racist and b) fixing problems, which has left them with not a whole lot to argue about.
But the people were becoming… antsy.
Why do the United States get to fight all the time? How come Australia gets to yell at their politicians for keeping refugees on Nauru? WHAT DO WE EVEN HAVE TO FIGHT FOR? the Kiwis asked themselves.
So one man took the lead, posting to Reddit this week, "How does NZ arrange the cutlery drawer?" and no.
"My whole life I've gone with the (L-R) fork, knife, spoon configuration (teaspoons below) but have stayed places where knives are on the far left.
"What's the setup at your place?" he asked.
Oh, honey.
Are you trolling us? Because that is simply not how you… cutlery.
The people were divided but also mobilised.
Here are the camps:
Forks to Spoons
Why are you… so obsessed with forks tho?
There is a demographic that believes forks go to the far left which is ridiculous but also embarrassing for them.
They rationalise that the fork goes to the left of the table setting and therefore it's intuitive.
These people are contrarians for the sake of being contrarians. They do other stupid things, like step into a lift and stare at the wall rather than turning around to face the door. They walk toe first rather than heel first. They wear pants as tops and tops as pants and shoes as gloves and gloves as shoes.
They should be arrested.