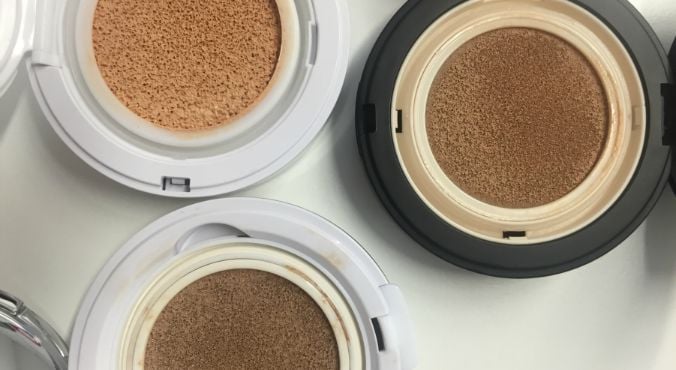 Image: Supplied.
Since they started appearing on shelves earlier this year, cushion compacts have been labelled the next big thing in beauty.
A Korean innovation, cushion compacts are foundations that come with a product-soaked sponge, which is protected by a sealed section. On top, in a separate section, is a powder puff which prevents the puff from becoming saturated and bacteria-ridden.
RELATED: Your cheat sheet to the Asian ingredients taking over your beauty kit
But are they really worth the hype or are they just a passing fad? I put three currently available in Australia to the test.
1. It Cosmetics
I'll admit I was skeptical trying cushion compacts for the first time. A beauty blender-devotee, I was convinced that we'd reached the peak of foundation application and nothing would compare. I was pleasantly surprised.
Renowned for their excellent face products, the ItCosmetics CC+ Veil Beauty Fluid Foundation SPF50+ ($58, available in Sephora) comes in five shades. I have quite pale skin and found that the second lightest shade 'Light" worked well without washing me out.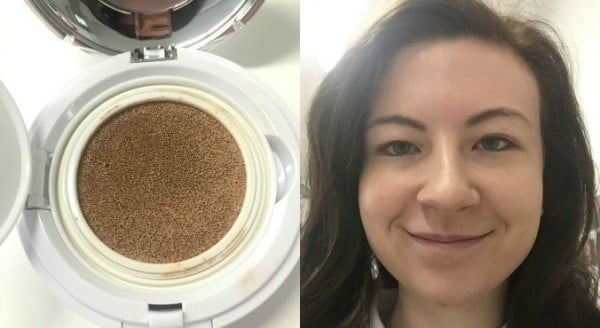 In the compact, the colour generally looks a little darker, but don't worry as it goes on much lighter on the skin. As the name suggests, the formula is a liquid and feels very light.