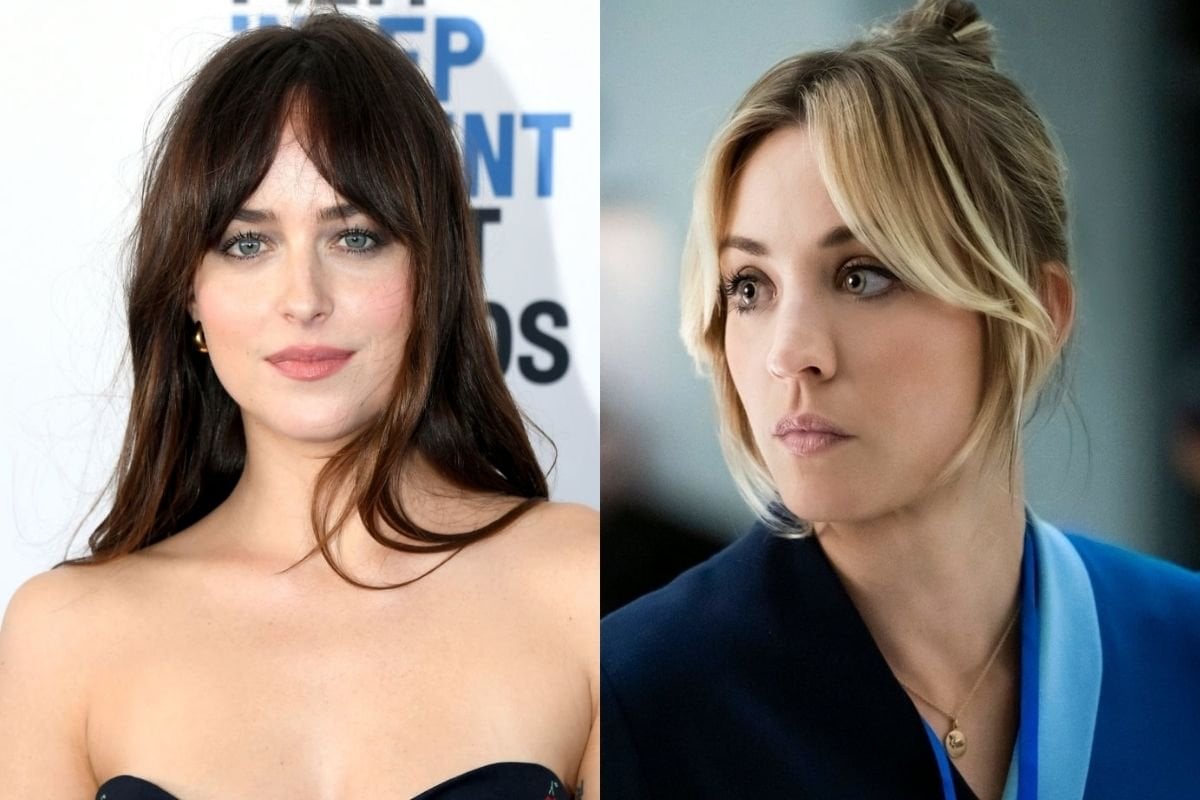 Long, groovy bangs are very cool and popular right now and all your celeb crushes have them, so that definitely means they're a REAL thing that's 'in'. C'mon, as if we would tell you to do something that's un-cool! Sheesh.
We reckon they would suit you, y'know. 
And anyone can get them, really. It doesn't matter if you've been blessed with 17 cowlicks or a hairline full of pesky, frizzy baby hairs - cause this cult cut suits any head. 
Curtain bangs are a fresh, relaxed style that's super versatile - and they're the perfect way to dip your toes into the fringe game if you've been way too nervous about getting one before.
Watch: 5 easy ways to lift your hair game, that are as easy as not brushing your hair when it's wet. Post continues below.
Umm, cool story. What exactly are curtain bangs?
Named that way because this style of fringe mimics the way curtains part in the middle, it's THE celeb go-to right now, as seen on the ever-stylish Dakota Johnson.
It's also a cut loved by Kaley Cuoco (hands up if you've seen her hair in new series The Flight Attendant and wanted yours to look like that? Yep, us too), as well as JLo, Hilary Duff, Jessica Biel, Halle Berry and Zoe Deschanel. And there's a reason it's so desirable. Whether your locks are straight, wavy or curly, there's a way to make this look work for you.
"Everyone loves to play around with their bangs," explains Education Director at Edwards and Co, Michael Kelly. "This is a low commitment way of really changing up your look without having to suffer for it if it doesn't work."