When Amber Dawn was just 20 years old she moved into a one bedroom apartment on her own.
Well, at least she believed she was alone.
The apartment was in the small town of Enumclaw, Washington – at the foothills of Mount Rainer, one of the most dangerous volcanoes in the world.
One the night she moved in, Amber thought she heard footsteps in the attic.
She brushed it off, telling herself that it was just her imagination being overactive in an unfamiliar setting.
"I was laying in my bed and I heard footsteps in the attic. They were very clear footsteps," she told the Criminal podcast.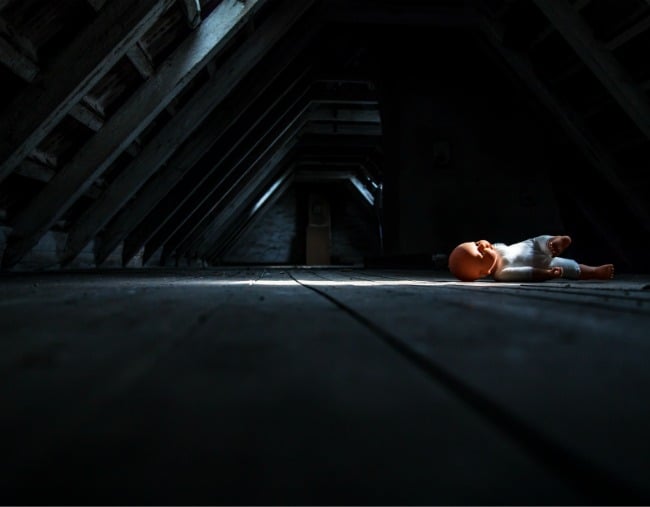 "I wasn't quite sure why I would be hearing that, but whenever you move into a new apartment, you start to notice all the different sounds that that particular space makes and so I wasn't quite sure what it was.
"But it sounded like footsteps."
That's when Amber noticed a trap door in the ceiling, right above her bed. It led to a crawl space to the attic - an attic that Amber wouldn't set foot in for the next six months.
Amber wasn't home much, as she worked three jobs, but when she was home she noticed that a few strange things were happening in the apartment.
Weirdly, cans of soft drink and soup would go missing - a crime that Amber originally blamed on her brother, who lived three blocks away and had a spare key.
One day Amber's apartment flooded while she was at work. She had just bought a German Shepard puppy and she would keep her in the bathroom when she was out of the house.