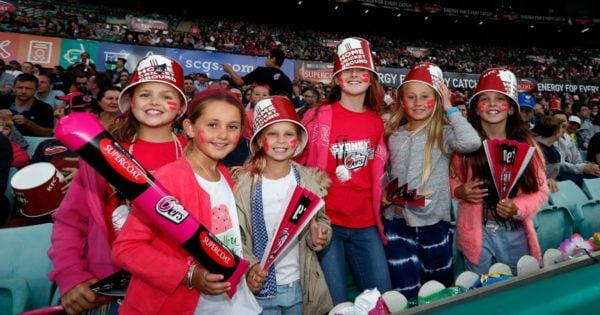 If your kids are the types who turn anything long into a bat ("It's not a light saber, it's a bat, Mum") and anything slightly round into a ball ("Stop throwing the apple, just eat it,") this post is for you.
If a crease isn't just something you iron in your shorts, a duck isn't just that sweet little animal who says quack and a googly isn't just a misspelt search engine, then I'm looking at you.
Is your Saturday governed by lengthy hours at the local oval? Is the soundtrack to your summer time the ABC commentary of the Big Bash and the Tests? Do you nervously scan the weather forecasts praying for the rain to stay away until Monday morning?
Are you the mum of a cricket crazy kid?
You will know if:
1. There is status in how many bells and whistles your collapsible camp chair has. Built in cup holders get bonus points.
And a canopy is the bee's knees.
2. A night out at the Big Bash League earns you serious mum-cred.
Have you tried it yet? Three action-packed and value for money hours that the whole family will love. With some of the top names in cricket keeping you entertained, not to mention sideline entertainment, fireworks and fast-paced cricket, it's a certain winner in the school holidays.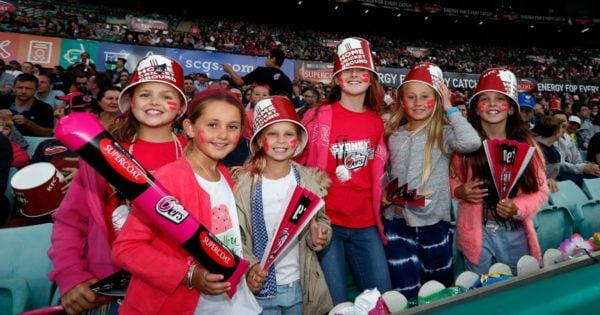 "Action-packed and value for money." Image: Supplied.
3. The hours are long when your team is fielding and your kid can't bowl.
But they are just as short when you're the mum of the batter.
4. Your kid's over-sized cricket bag is the most lethal thing you will have in your hallway.
Even though you know it's there, you will trip over it at least once a day, swear, vow to put it away until cricket practice day and never get around to it.