On a crisp afternoon, ten women posed for some photos to commemorate their friend's hen's party.
As is customary, they took one 'nice' photo, and one 'silly', standing by the edge of Loch Eck on a remote estate in the Scottish highlands.
It was only after they noticed a creepy difference between the two photos, which were shared on Reddit last year but have been haunting the internet ever since.
Can you see it?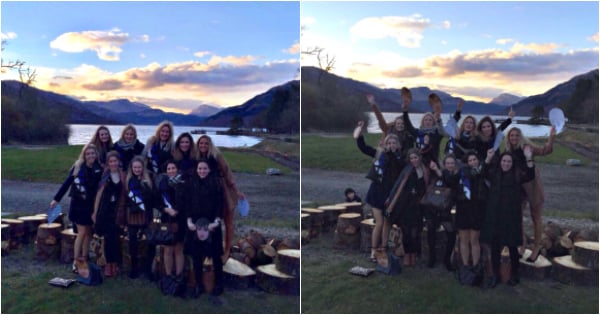 How about now?