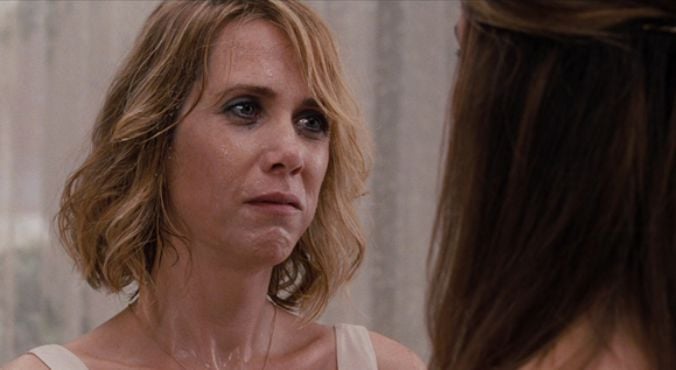 Image via Bridesmaids/Apatow Productions.
We're heading into summer, and with the warm season comes weddings, Christmas parties, and endless events… in the heat.
We all know the struggle of discretely trying to conceal sweat from pouring down your face when you're in your fanciest dress and posing for photos. It can be a nightmare.
An increasingly popular way of preventing said sweat is using creams and gels that stop perspiriation.
You've probably seen these potions in your local pharmacy. So how do they work, and are they actually safe to use? We ask Dr Greg Goodman from The Dermatology Institute of Victoria.