Warning: This article contains information about sexual assault which may be distressing for some readers.
1. Gold Logie winner Craig McLachlan accused of indecent assault and sexual harassment.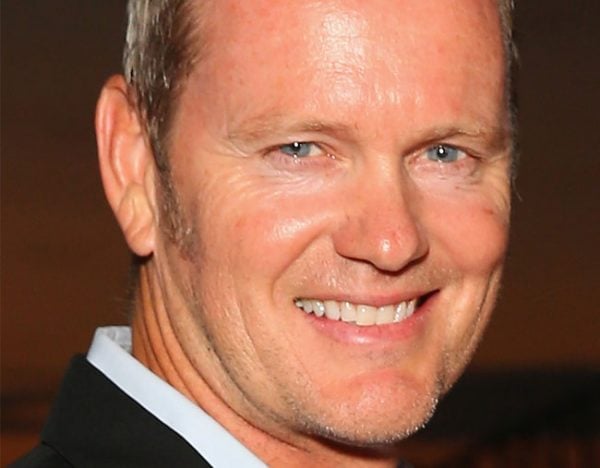 Gold Logie-winning actor, who appeared on beloved Aussie soaps Neighbours and Home and Away, Craig McLachlan, has been accused of indecent assault, sexual harassment, exposing himself and bullying by former female colleagues.
A major joint investigation by Fairfax reporter Kate McClymont and the ABC revealed a number of female cast members of the 2014 production of The Rocky Horror Show have alleged they were abused, harassed or assaulted by the 52-year-old entertainer. He has denied all the allegations.
It's alleged that the actor touched his co-stars' genitals, groped their breasts, exposed himself and pressed his penis up against them during the production.
"He's really calculated and very manipulative, a predator," said model and actress Erika Heynatz, who lodged a complaint with Victoria Police.
The 42-year-old told The Sydney Morning Herald she was once sitting on a couch in the green room of Melbourne's Comedy Theatre when co-star McLachlan walked over "straddled me on the couch, knee either side, and started kissing my neck".
"That's not normal workplace behaviour, that's not normal, that's not OK," Heynatz said.
"And yet for some reason, because of this sense of entitlement and this level of confidence... he thought there was nothing wrong with doing that."
Christie Whelan Browne, who performed the lead role of Janet alongside McLachlan during the 2014 tour claimed she was often indecently assaulted during the show, right in front of the unknowing audience's eyes.
The duo had a sex scene together, in which the two were covered by a sheet visible only by the shoulders up by the audience. McLachlan's character would then kiss Browne's neck and disappear from view.
Some nights, Whelan Browne - who is currently starring in Muriel's Wedding The Musical - said McLachlan would continued kissing her breasts and stomach while she would "swat him away".
"This one night when he turned me around, he pulled my undies up so my bum cheek was out and he was kissing my bum. There is nothing I can do. I am stuck," she told The Sydney Morning Herald.
"There's 2000 people watching me and can't see him.
"As the tour went on he would say he could see my vagina through my white underpants - that was my costume - and he said that he could see the slit of my vagina and that he could smell it and it smells sweet."
Another former co-star of The Wrong Girl and The Doctor Blake Mysteries star told The Sydney Morning Herald the public had been fooled by his public "larrikin" persona.
"There is another side to this man that he has very, very craftily and cleverly disguised from people for so long. It's like this split personality. The other personality is this sinister, predatory behaviour."
In an emailed response to the allegations, McLachlan told Fairfax the reports against him were "baseless" and "ALL made up".
"They seem to be simple inventions, perhaps made for financial reasons, perhaps to gain notoriety," the statement read.
To read the full Sydney Morning Herald/ABC investigation, click here.
If you or someone you know is in need of help, please call the National Sexual Assault, Domestic and Family Violence Counselling Service on 1800 RESPECT.
2. A great-grandmother was allegedly kidnapped from a Melbourne nursing home by a woman who believed it was her mother.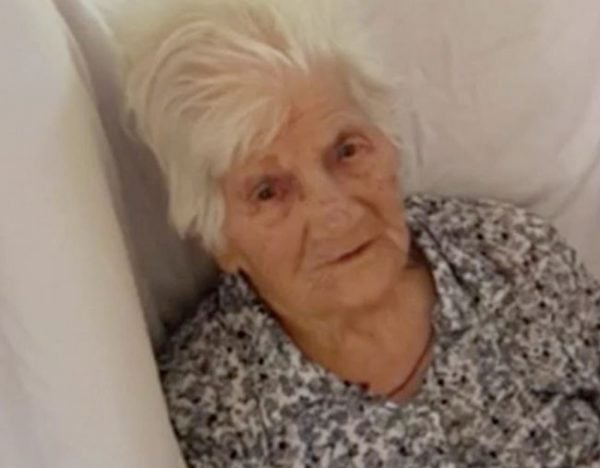 The family of a 97-year-old woman taken from her Melbourne nursing home say what happened to the great-grandmother belongs in the movies, according to AAP.
Irene Moschones, 51, appeared before Melbourne Magistrates Court on Sunday charged with kidnapping and unlawful imprisonment after Dimitra Pavlopoulou was taken from her Clarinda nursing home on Saturday.
It's alleged the 51-year-old believes Ms Pavlopoulou is her mother, even though investigators have established Moschones' mother died in 2013.
Ms Pavlopoulou was wheeled out of her room at Clarinda Manor about 12pm on Saturday and put in a car, her wheelchair left behind.
Police found the 97-year-old at a Cheltenham home at about 9.30pm on Saturday after Moschones allegedly took the older woman there.
An associate of Moschones rang police after he saw Ms Pavlopoulou lying on a mattress in the living room, police prosecutor Sergeant Daryl Eales said.
Sgt Eales said Moschones believes "there was a conspiracy against her committed by a group of people to get her inheritance from her mother".
Moschones has previously requested her mother's body be exhumed so DNA testing can disprove her mother's death and funeral.
She also visited Ms Pavlopoulou's nursing home using a fake name four days before she allegedly took the woman from her room while staff were distracted.
"What happened yesterday is for the movies," Ms Pavlopoulou's family said in a statement on Sunday.
"Her alleged kidnapping from a nursing home in Clarinda shook (us) to the core."
Magistrate Ross Betts denied Moschones bail on Sunday after police said they are concerned about her mental state.
Police also said they were worried Moschones would again try to take Ms Pavlopoulou from the nursing home and put her life at risk a second time, as she suffers from several conditions that require medical care.
Moschones will return to court on Wednesday.
3. Scientists have determined that the easiest way to help a woman de-stress is to... let her smell a T-shirt?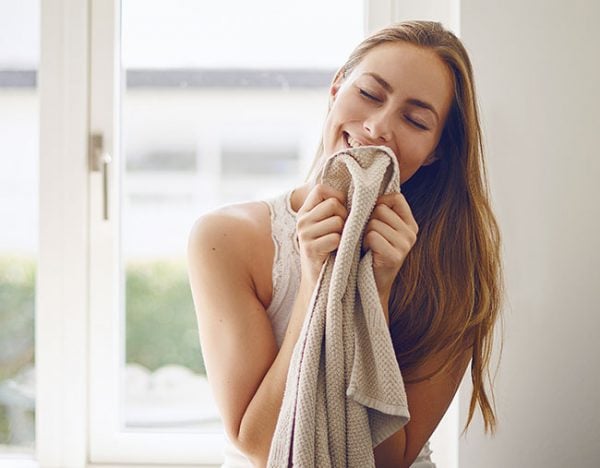 Want to know the fastest way to calm a woman down? Give her a shirt to smell, scientists say.
A new study from the University of British Columbia recently published in the Journal of Personality and Social Psychology determined that smelling a T-shirt that had been worn by an opposite-sex partner could dramatically lower a woman's levels of the stress hormone cortisol.
"Many people wear their partner's shirt or sleep on their partner's side of the bed when their partner is away, but may not realise why they engage in these behaviours," lead author Marlise Hofer told the New York Post.
The study involved 96 women who were randomly given one of three scents to smell: their partner's, a stranger's or a neutral scent. The women were then exposed to an acute stressor test.
Women who were given, and correctly identified, their romantic partner's scent had a lower perceived stress level and were more relaxed.
On the other hand, subjects who smelled a shirt clothed by a stranger saw their stress levels increase.
"It is possible that a strange male scent triggers the 'fight or flight' response that leads to elevated cortisol," Hofer said.
4. Sorry, Sydney, you just sweltered through your hottest day in 80 years.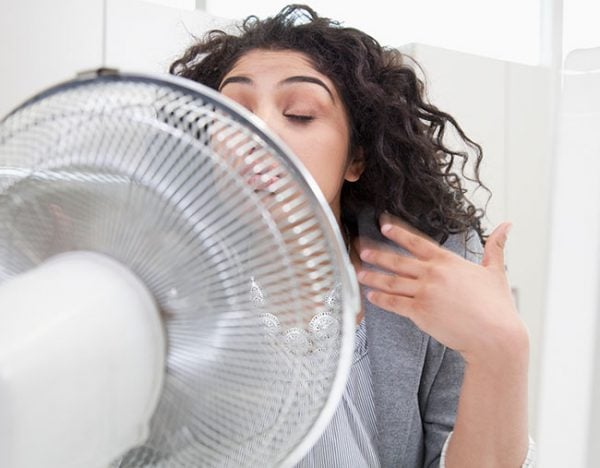 Relief is in sight for Sydneysiders who have sweated through the hottest day since the second world war, with parts of the city exceeding 47C, AAP reports.
Sydney is expected to cool slightly on Monday, with a high of 33 forecast and a possible chance of rainfall according to the BOM.
Penrith was the hottest part of the city on Sunday, reaching 47.3C just after 2.30 pm, the hottest temperature recorded in Sydney since January 1939.
Richmond reached 46.3C just after 2.30 pm while the temperature in Bankstown broke 45C.
A severe fire danger rating was issued for the greater Sydney region while much of the rest of the state was put on a "very high" rating.
Total fire bans were put in place for Sydney and the Hunter region.
The NSW Rural Fire Service warned residents to prepare their bushfire plans. If people are considering leaving their homes they should "leave early", the RFS said.
However, southerly winds providing some relief for the city and coastal regions won't penetrate too far west, with Penrith and Richmond still expected to reach 40C.
5. Churches in the UK have banned handshakes due to an outbreak of deadly 'Aussie flu'.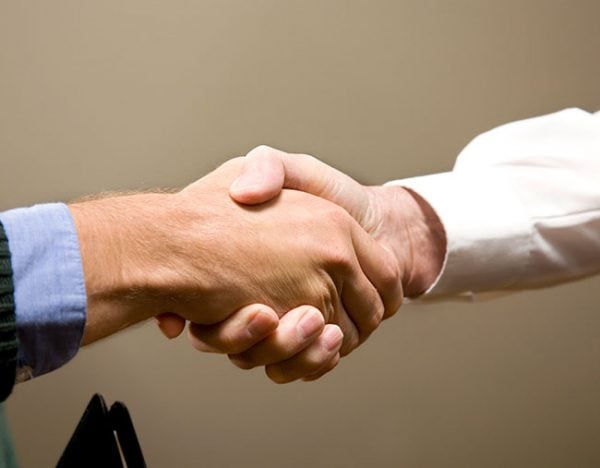 An outbreak of an Australian strain of flu that killed 72 people last year has become so severe in the UK that some churches in Northern Ireland are moving to ban handshakes during services, The Guardian reports.
More than 170,000 cases of the virus were confirmed by the end of the Australian flu season, and the H3N2 infection has now spread to the northern hemisphere during their winter period.
In a statement, the Catholic diocese of Down and Connor confirmed it was suspending the "sign of peace" between its members during services, and would also be calling for extra sanitation measures to be taken around holy communion.
"Having received medical advice concerning the increasing risk and impact of Australian flu, the diocese of Down and Connor has decided to reactivate... precautionary measures originally established by the diocese in response to the swine flu epidemic in 2009," the statement read.
"All parishioners are reminded of good hygiene practice as recommended by the public health authority.
"Parishioners are encouraged to use disinfecting hand gels and hand wash soaps to minimise risk of infection. If anyone exhibits flu-like symptoms, they should stay at home during this illness and advise their GP.
"The customary sign of peace handshake exchanged during mass is suspended until the risk of infection is significantly reduced."
Ministers were also advised to use alcohol gel or wash their hands before mass and after the distribution of holy communion to minimise the risk and spread of infection.
6. 37-year-old Australian woman arrested at a Cambodian airport allegedly with almost 2kg of heroin.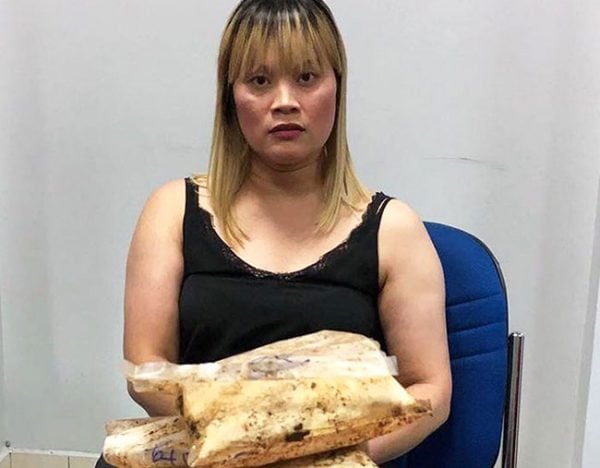 An Australian woman has been arrested at Phnom Penh International Airport with almost 2kg of heroin allegedly stashed in her luggage, AAP reports.
Cambodia's General Department of Immigration says on its official Facebook page that 1814g of heroin were found embedded in the side of Ve Thi Tran's suitcase in several different packages.
An immigration official at Phnom Penh airport, who declined to be named as he is not authorised to comment, said the 37-year-old was preparing to return to Australia via Hong Kong when she was arrested as she was checking in at the airport on Saturday.
It followed a tip-off from the Australian Federal Police, which worked with the Cambodian Immigration Department to arrest her.
Tran is being questioned by the anti-transnational crimes squad of the general commissariat of the national Police.
7. Sydney Thunder extends WBBL lead as Brisbane Heat land convincing victory over the winless Hobart Hurricanes.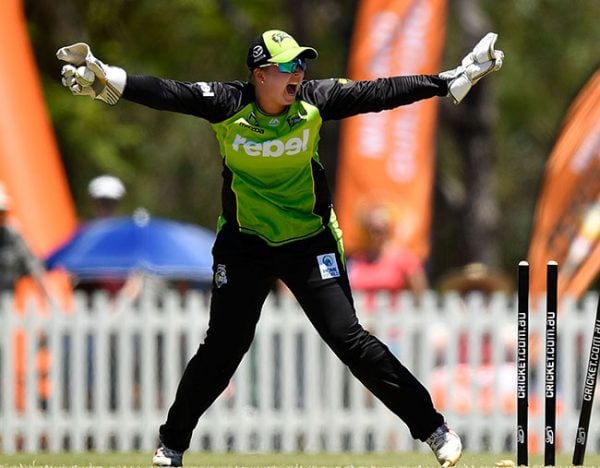 A dramatic last-ball run out has helped the Sydney Thunder extend their lead at the top of the WBBL ladder with a one-run victory over the Perth Scorchers at Lilac Hill.
With the Scorchers needing three to win off the final ball to haul in the victory target of 146, Mathilda Carmichael sliced Nicola Carey to deep cover.
Lisa Griffin gathered and threw the ball in to wicketkeeper Rachel Priest who beat Carmichael's desperate scramble for a second run, which would have levelled the scores and meant a super over to decide the victor.
The Scorchers finished on 6-144 after appearing well on track to prevail while Nicole Bolton was in the middle.
Bolton smashed a career-best 71 which included a few innovative switch hits and some busy running between wickets to provide the backbone of the Scorchers' gallant chase.
Meanwhile, Beth Mooney powered the Brisbane Heat to a comprehensive eight-run WBBL triumph over the winless Hobart Hurricanes.
After restricting the hosts to a modest 4-111 at Blundstone Arena, the Heat made light work of the run chase.
They hauled in the target with 32 deliveries to spare to record their third consecutive triumph.
The win took Brisbane to eight points, drawing them level with the Adelaide Strikers, Perth Scorchers and Melbourne Renegades on a jam-packed ladder.
Mooney belted the Hurricanes to all parts with an unconquered 62 off 43 balls to move to third spot on the competition's run scoring leaderboard.