An excerpt from Molly Meldrum's 2016 book, Ah Well, Nobody's Perfect – where Craig McLachlan recounts a time he exposed his penis to Meldrum while off-stage – has re-emerged in the wake of sexual misconduct accusations levelled at the actor.
In the music legend's book, McLachlan writes about an incident dating back to the 1990s where Meldrum filled in for Red Symons as narrator of the Rocky Horror show, according to the ABC.
"At one stage during the show, I would fall behind the set, where I was hidden from the audience," he wrote, adding he "couldn't help [him]self this night".
"As Molly was reading his piece, I glided my seven-inch stiletto heel on to the back of his trouser leg. By the time I got to his knee, the audience could see my shoe. I continued up … I located where I imagined his arsehole to be.
"Molly looked down ready to give me a good serve, but I had manipulated my dick out of my G-string and was wildly swinging my member. My stiletto is a good four inches up his arse and I'm whipping my member around.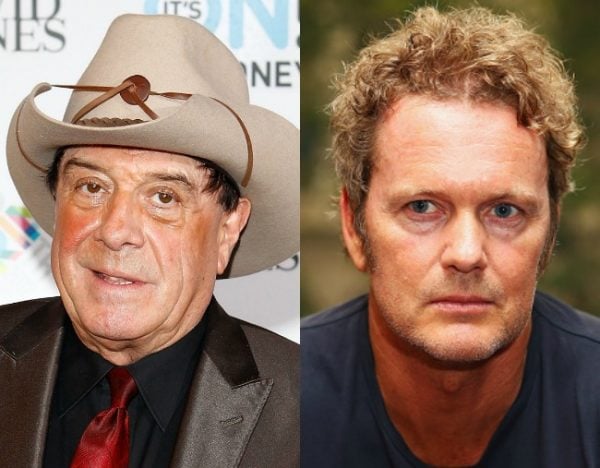 "I was too much for Molly. He lost it and said, 'Craig, you are awful to me!'
"'I'm Frank-N-Furter, you idiot'," I hissed. "'If you're gonna lose it, at least stay in character!'"
The re-emergence of the book excerpt comes just days after a joint Fairfax and ABC investigation accused the Logie-winning actor of using his role in the risque Rocky Horror Show to sexually harass and assault his co-stars.
Three women who were cast in the 2014 stage production alongside him - Erika Heynatz, Christie Whelan Browne and Angela Scundi - allege McLachlan took advantage of the sexual nature of his role to grab at and kiss them both on and off-stage.
McLachlan has denied the allegations, telling Fairfax in a statement they are "ALL made up" and suggested the women had lied, "perhaps for financial reasons, perhaps to gain notoriety".
Listen: The revolution came for Don Burke and has now come for Craig McLachlan. So who and what is next?