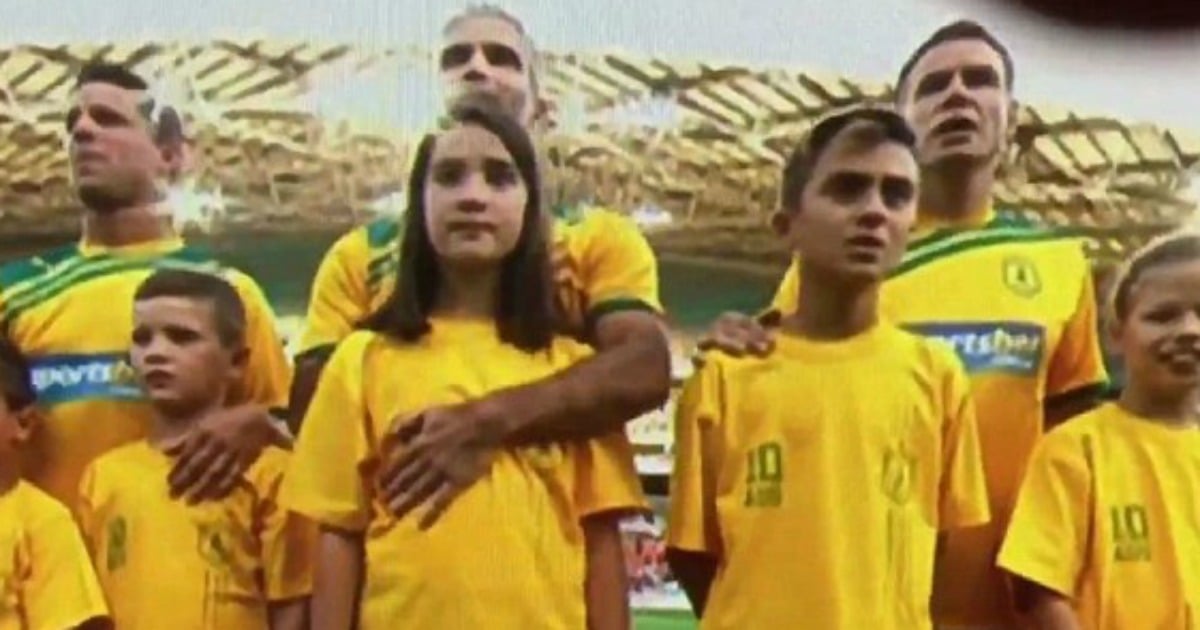 Former international footballer Craig Foster hugs his kids.
Apparently, that's a problem.
Foster, who now works for SBS, is being attacked on Twitter over footage of him with his arm across his 8-year-old daughter's chest during the national anthem before the Australian Legends v Liverpool Legends match in Sydney last night.
In the footage Foster can be seen moving his arm up and down across his daughter's chest -which many commenters have criticised as inappropriate.
Come on. Parents hug their children all the time. They don't see them as a collection of sexulised body parts. They are just their children.
At first it appeared that people didn't know the girl was Foster's daughter, but even after that was made clear, the criticism continued.
After the game (which the Australians lost, 4-0) Foster tweeted: "Was very special for all the players to have our children share tonight's experience as mascots. My beautiful 8 yo daughter. Unforgettable."
He was immediately attacked.
"At least buy her dinner first you weirdo," wrote one person.