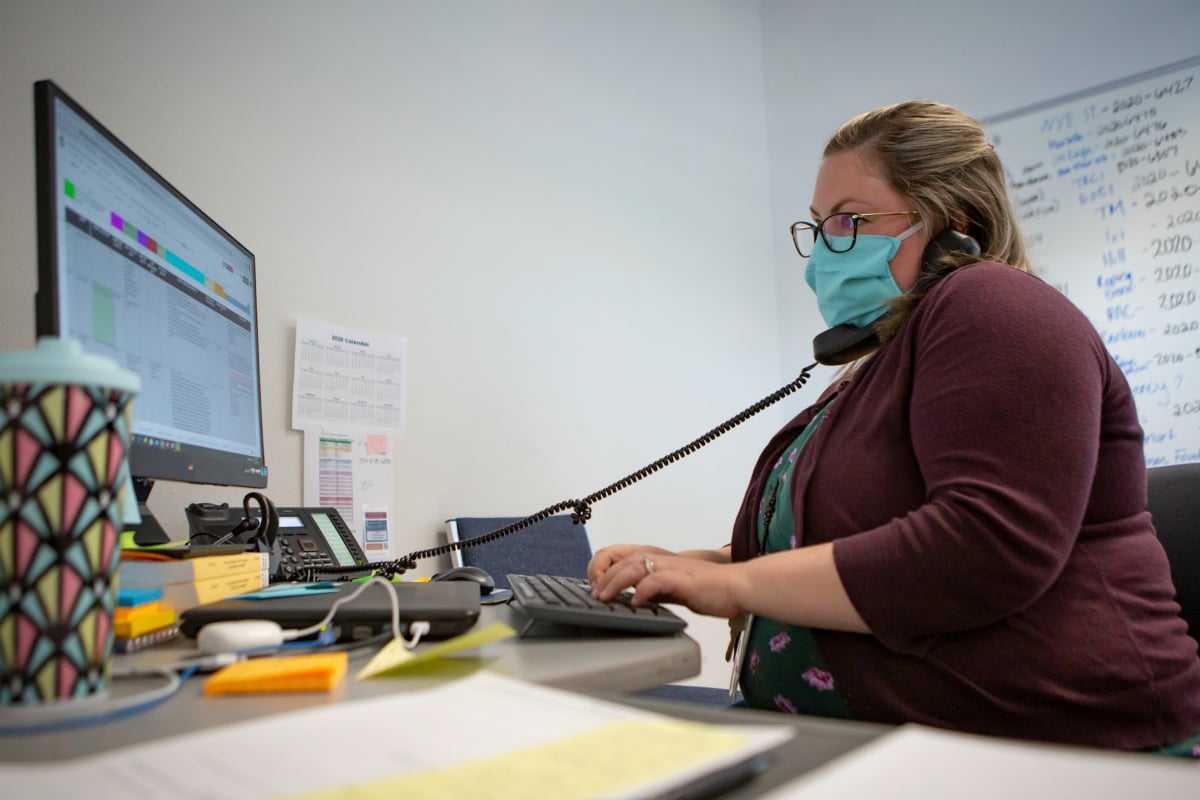 It's the phone call no one wants to receive right now. "Hello, I'm calling from the Department of Health. You recently underwent a test for COVID-19..."
But these contact tracing calls, and the people making them, are among Australia's most effective weapons when in comes to combating the spread of the novel coronavirus.
Dr Ben Scalley is the head of the COVID-19 contact tracing team at WA Health. He walked Mamamia through exactly what's involved in this life-saving, frontline work.
Watch: The unexpected upsides of wearing a face mask.
Who are contact tracers?
Government contact tracing teams existed well before the COVID-19 pandemic. As now, their role has been to squash outbreaks of diseases that make their way into Australia, like measles, for example.
They do this by notifying positive cases of the disease and working quickly to identify who that person has been in close contact with so they too can be isolated and/or treated.
But as cases of COVID-19 began to swell in China at the beginning of the year, state governments began to prepare their contact tracing teams to operate on a far larger scale than ever before.
Western Australia's team, for example, swelled from the existing group of "a couple of doctors and around 10 nurses" to roughly 150 as the state battled its COVID-19 case peak in March and April.