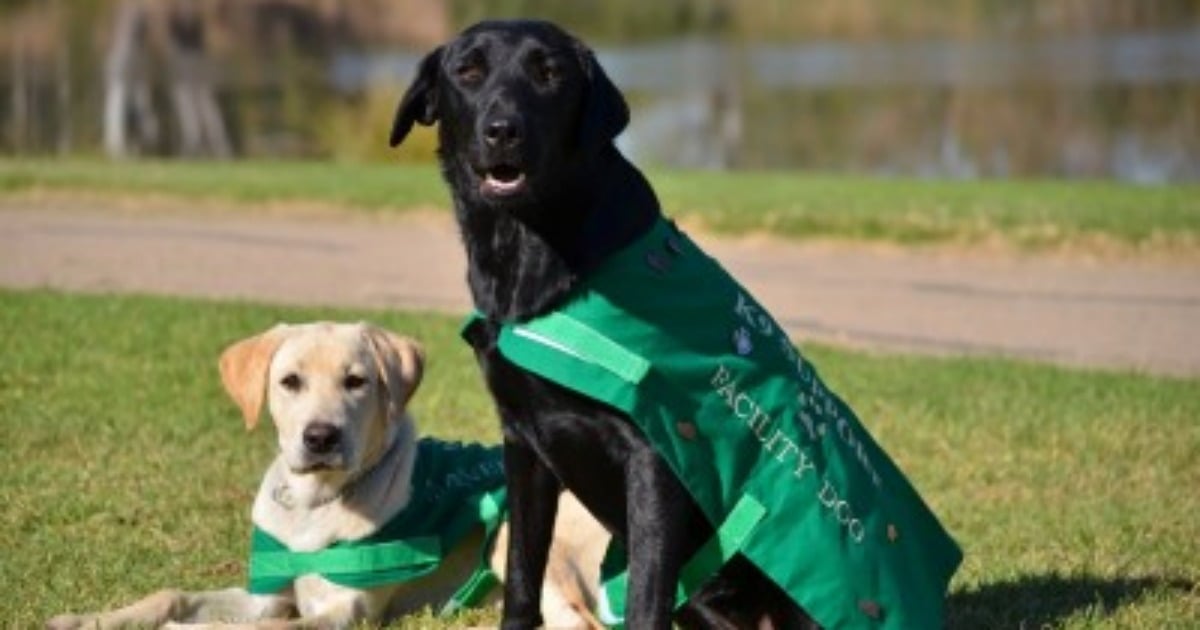 Meet Coop.
Australia's first ever dog trained especially to comfort victims of abuse as they give evidence in court.
Reporting for first duty this week, the Black Labrador will be stationed at the Centre Against Violence in the North East of Victoria, where she will work alongside counsellor advocates to soothe and support those who have experienced sexual assault or domestic violence.
And if the first stage of this pilot program goes well, it's then hoped that the Victorian Government will allow Coop and other court-support dogs to start working directly in courts.
There are already dogs like Coop helping out in courtrooms in the US and Canada. This is Caber, he supports victims of trauma in Canada. (Post continues after gallery.)