This article contains information about child abuse, and may be triggering to some readers.
On 28 September, 2016, 25-year-old Rosalin Baker boarded a bus in east London with her three-month-old baby daughter strapped in a sling.
Baby Imani's face was covered with a cloth. Her father, 52-year-old Jeffrey Wiltshire kissed Rosalin goodbye and gave her a thumbs up as she stepped onto the bus.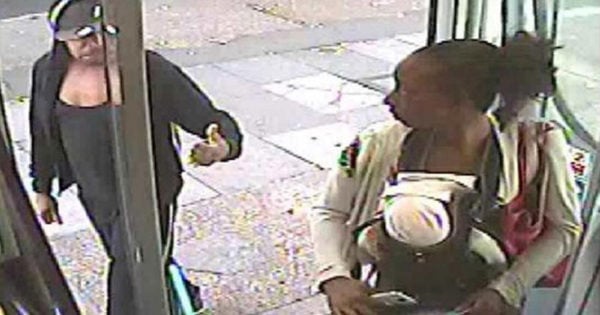 Twenty minutes into the journey, Rosalin told passengers that her daughter was no longer breathing. They desperately tried to save Imani by giving her CPR, but the three-month-old was already dead.
Police believe Imani had actually been dead for 24 hours before the bus journey, after suffering months of physical abuse at the hands of her parents.
Now, Rosalin Baker and Jeffrey Wiltshire have been convicted of causing or allowing the death of their baby daughter, with the court hearing how the couple attempted to 'stage' Imani's death on the bus, The Independent reports.