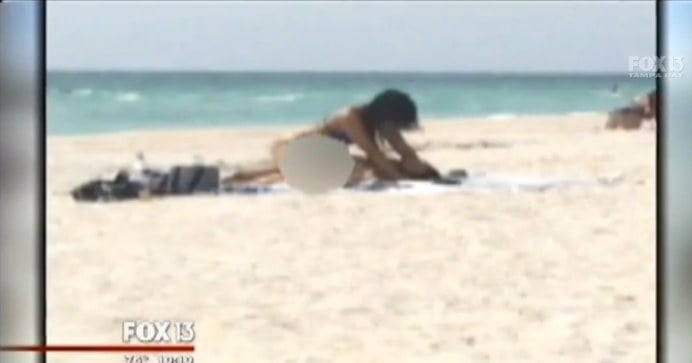 It's official: Beach sex gets you nothing except sand in your privates and a place on the sex offender's register.
Last July, Jose Caballero and Elissa Alvarez had sex on a beach in Florida for nearly 30 minutes in broad daylight as dozens of people watched. The two then fell asleep for hours before waking to publicly start to sex it up again.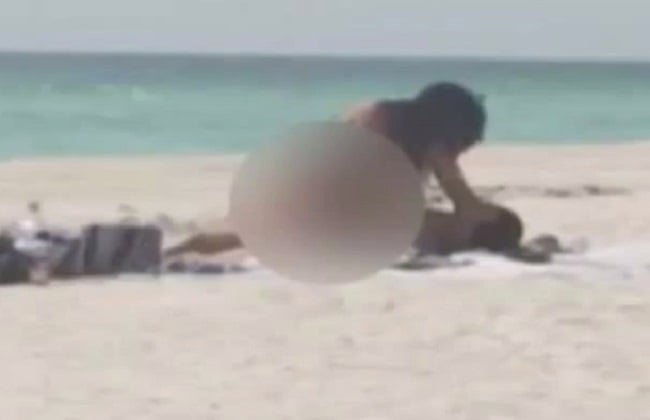 Earlier this month they were convicted of the brilliantly named crime of lewd and lascivious exhibition for having sex in public, including in front of a 3-year-old child.
Now Elissa has been sentenced by a judge who has decided that the time she has served in jail already is sufficient – but she will now be placed on a Sex Offender Register.
Outside the court, her defence barrister said,"We have a 20-year-old young lady who made some poor choices and the consequences, which she never, ever intended; she never intended for this to hurt anybody, for any children to be involved — and now she has to live with this the rest of her life."
Obviously, it was a surprise to her that there might be kids on the beach during the day. But let's put it in perspective, she could have been jailed for 15 years…
Her lawyer continued: "She's been designated a sex offender so for the rest of her life, as it stands now, she has to report and be treated as a child molester."
Ouch.
So that's the lesson here, people. If you do it in front of kids, you may be treated like a sex offender.
Previously, Mamamia wrote…