Hold onto your bouquet — being a bridesmaid in today's day and age is mind-blowingly expensive. Like, do-I-be-a-bridesmaid-or-do-I-pay-my-mortgage-this-month expensive.
Engagement gift. Wedding gift. Hens party. Wedding dress. Wedding shoes. Wedding hair and makeup. Wedding accommodation. Don't even start me on destination weddings.
Before I knew it my bill was quickly moving upwards of $1500… and then I was asked to be a bridesmaid, again. Three more times. Within seven months of each other.
Cue mini freak-out.
Did I consider saying no? Yes, but not seriously. I could never imagine not being there for any of those girls.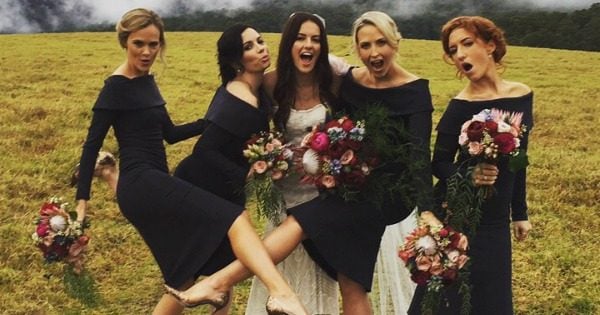 The thing is; money doesn't buy you the memories you create. I will FOREVER cherish getting ready with my friends before they said "I do", or throwing them a hens party that made them blush. I even enjoyed following them to the bathroom all night to help them get in and out of those ginormous bridal gowns.