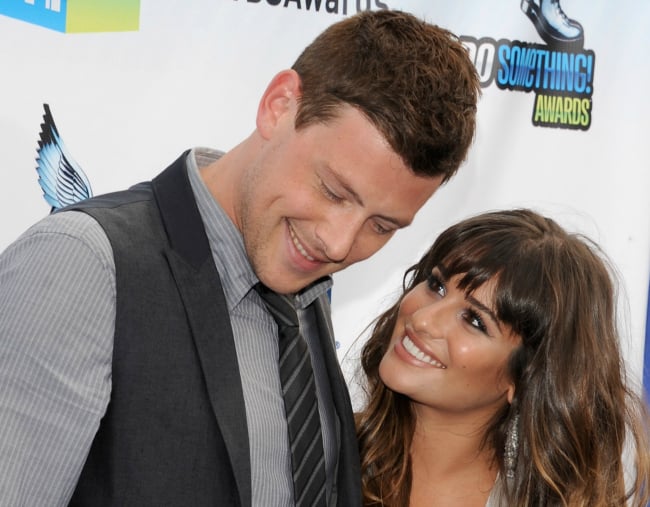 Five years on from Cory Monteith's death, the Glee star's mother has spoken about the moment her "world totally stopped".
Speaking to PEOPLE, Ann McGregor said it was her son's co-star girlfriend, Lea Michele, who first broke the news.
"I got a call from Lea and she was screaming on the phone," the 67-year-old said. "She was yelling, 'Is it true, is it true about Cory?' and I said, 'What about Cory?' I had heard nothing.
"And then police knocked on my front door."
Monteith's body was discovered in his room at the Fairmont Pacific Rim hotel in Vancouver on July 13, 2013. There were traces of morphine, codeine and heroin present in his system, and the coroner ultimately ruled that the 31-year-old's died from a "mixed drug toxicity, involving heroin and alcohol". It was deemed accidental.
McGregor said her son had been on pain meds for recent dental work prior to his death, and that his passing left her in a state of numbness, of denial.
"I knew it was real, but there were times when I could lie to myself and say, 'He's in L.A., he'll call me soon,'" she told the tabloid. "I'm still always hanging on edge. When you lose someone who is such a big part of you, you lose all purpose for living."
The Candadian had struggled with substance abuse since the age of 13 and completed three stints in rehab, two by the age of 20. His mother notes that his academic prowess (he skipped two grades at school), meant he was socialising with teenagers when he was still a boy.
In 2014, Lea Michele revealed that the title to her ballad, 'If You Say So,' represented the final words Cory Monteith ever spoke to her.