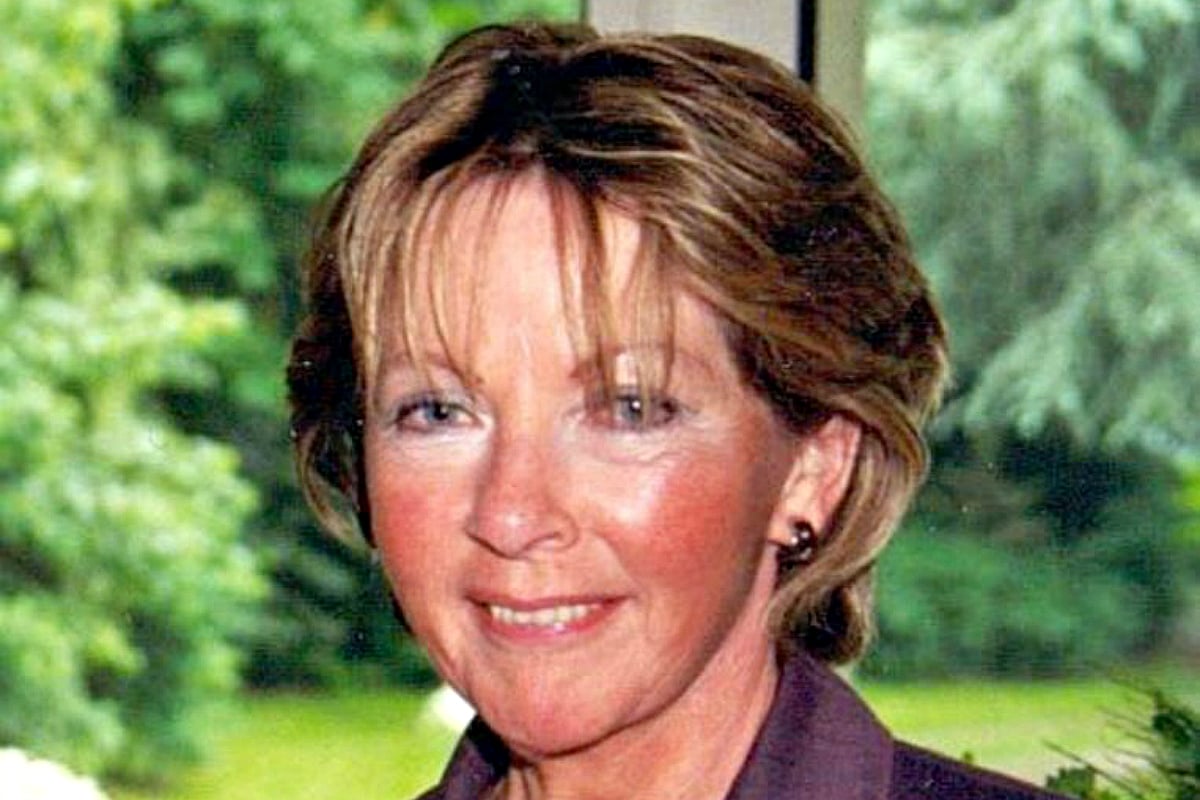 For 24-hour crisis support, please call Lifeline on 13 11 14 or beyondblue 1300 22 4636.
From the outside, Corrie van der Valk seemed to have the kind of life most would envy. The heir to her family's substantial hotel fortune, the Dutch woman lived in comfort in a Nederasselt villa with her husband and six children.
Then, in 2001, the 58-year-old vanished. Her purse, ID and clothes were all found at her family home. Rumours swirled that the fiercely independent woman had abandoned her family, that she'd assumed a new identity. According to the NL Times, some even suggested she'd moved to India.
But this month, after more than 17 years, the truth was uncovered 215 kilometres away across the Belgian border.
Corrie van der Valk's disappearance.
Corrie was last seen alive on January 7, 2001, having coffee with her husband, Nico. Yet though there were no calls, no emails from Corrie, it would be another three weeks before her family reported her missing. According to Dutch News, they assumed she'd gone on an impromptu holiday; something she'd been known to do before.
With the revelation that Corrie and Nico's marriage was buckling, that Corrie was in the process of filing for divorce, authorities turned their attention to her husband. He was arrested on March 22 that year in relation to her disappearance, but released three weeks later due to lack of evidence. According to The Brussels Times, he was officially ruled out as a suspect in 2003.
The arrest shook the already fractured family. "That my father was suspected has really touched us deeply. Because we are convinced that he has nothing to do with the disappearance of my mother," the couple's daughter, Sandra van der Valk told Dutch program Missing in 2008. "It still eats at my father."
Years passed without answers, and Corrie was ultimately declared dead in 2008.
A parallel mystery.
January 7, 2001. A woman was hit and killed by a train near Namur, Belgium. Her injuries were so extensive she could not be identified. She didn't have any ID; according to The Brussels Times, just French and Belgian cash, a train ticket and a badge from a Paris hotel. The body was buried in Philippeville, Belgium, roughly 100 kilometres from the Dutch border.
In recent weeks, the Missing Persons Cell of Belgium's federal police exhumed the unidentified body to test its DNA against recently compiled database of the DNA of missing persons. And they found their match. Corrie.
As the death occurred six hours by train from Nederasselt, no one had previously made the connection between the two cases.
Investigators are now trying to piece together Corrie's final movements, including her journey from Gelderland to Paris and on to Brussels South station and a train for Dinant. But for now, it remains unclear whether her death was accidental or deliberate.
It's one of many new truths Corrie's loved ones are now having to face.
"We are deeply upset," her daughter told local media, "but also relieved that an end has now come to a long period of uncertainty."
Mamamia is funding 100 girls in school, every day.
So just by spending time with Mamamia, you're helping educate girls, which is the best tool to lift them out of poverty.
Thanks for helping!